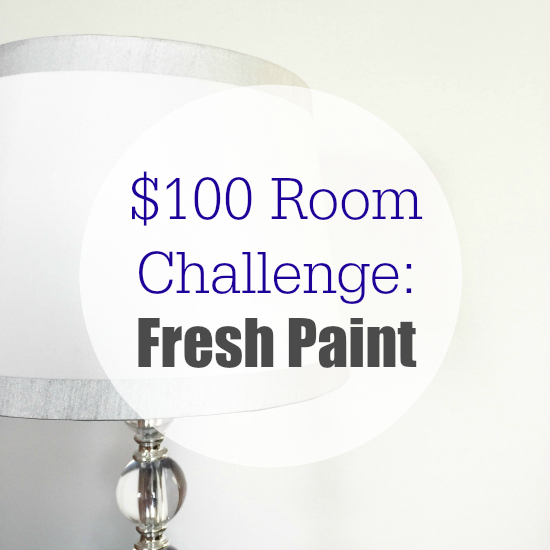 You may recall from last week that I scored free paint at the recycle center, but the 5 gallon bucket was only about 1/4 full, so I bought primer hoping after it was applied, I'd only need one coat of paint. I was slightly nervous about this situation, so I, once again, headed to the recycle center. I kid you not, there was another 5 gallon bucket with a paint color similar to Agreeable Gray (the paint I nabbed last week), and this time the bucket was about 2/3 full.
It wasn't labeled anywhere, so I have no idea whether it actually was Agreeable Gray or not, but I took it home and painted some Agreeable Gray on the wall and some of the "Mystery Paint"; the difference was negligible, if any. I poured some of the "mystery paint" in with the Agreeable Gray, and decided to go with two coats of paint and return the primer. Yep. I just painted my entire master bedroom for FREE.
… and here's the room in its light gray state… however, it is so cloudy outside, the pictures are a bit dark.
I love it. You know what my husband says when its done? "I really love the color, but I think we need to paint the trim white…" While I'm not sure that'll happen this round, it's certainly something to consider for the future 🙂
The Budget… So Far
Last week I had spent $20.25, however, this week, all I did was make a return, so I actually gained money back.
Return of Primer: -15.48
Total Spent So Far: $4.77
Not bad.
Wanna Catch Up or Jump Ahead?