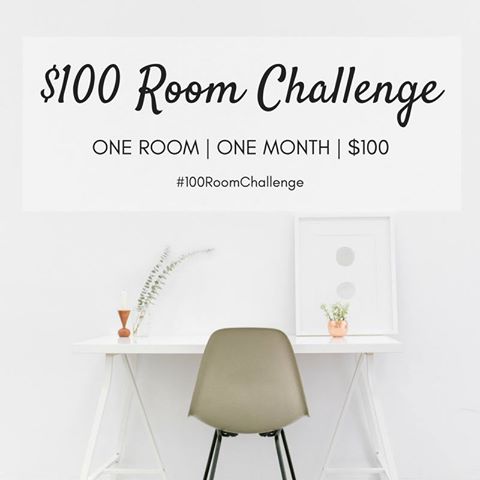 It is one of my favorite days of the year… REVEAL DAY!!! During the month of January more than 40 bloggers participated in the $100 Room Challenge. The challenge is simple: take one space in your home and give it a makeover in one month's time, with $100. If you are thinking to yourself, "Ummm… $100?! You can't do anything with $100." Just wait. Below are links to all the rooms that people have transformed during the month of January, with only $100 to spend; and the results are jaw-dropping! (To see some of my favorites from past challenges, check out this post.)
Typically, I am working right alongside these amazing people, however, our family got quite the curveball thrown our way… right in the middle of the challenge. (You can read more on that here.) Because of this, I had to remove myself from the challenge this month… so without further ado, here are this month's crazy, amazing, $100 Room Challenge reveals.
If you are interested in participating in future challenges, please email me for more details. We would absolutely love to have you! Not a blogger, but want to try this challenge out for yourself? Share your progress on Instagram using the hashtag #100roomchallenge.