Today I am sharing my first ever $100 Room Challenge reveal. For the month of September I have been working on a Mudroom Makeover (that happens to double as a pantry). Let's see what I was able to accomplish with my $100.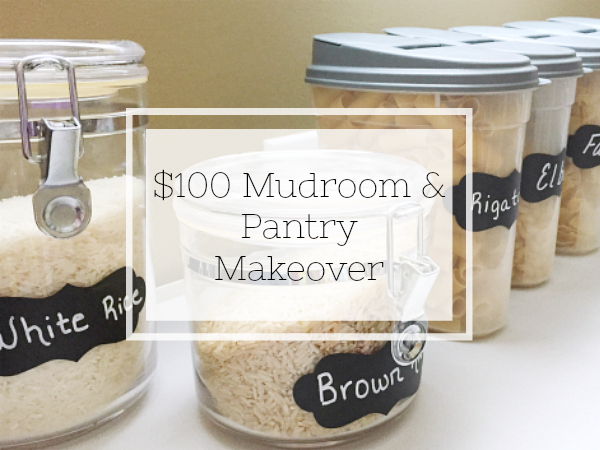 Don't you love reveals? I think they're so fun; especially seeing the before pictures in comparison to the final result. In case you are feeling a little lost, let me briefly explain the $100 Room Challenge. I have given myself one month to transform a space/room in my home with a budget of $100.
Our $100 Mudroom Makeover
Here's a reminder of where we started… I know. It's really bad.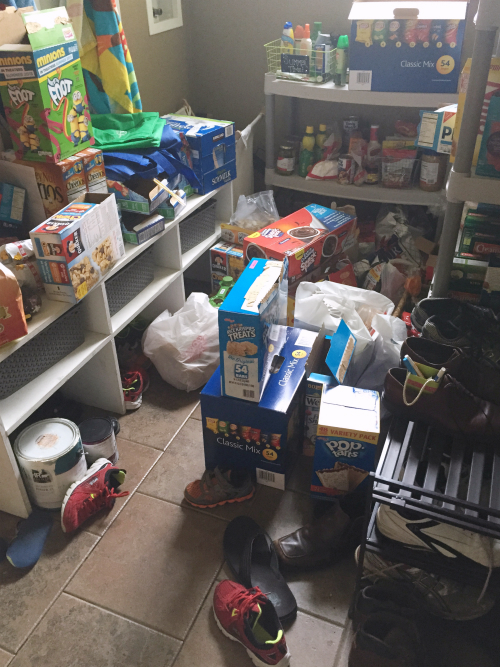 Seriously embarrassing.
Goal 1: Clean the Space
Obviously, the first thing I needed to do was clean this place up, and I did…
Goal 2: Budget Friendly Food Storage
Week three was all about finding inexpensive ways to store food to create a more cohesive look. I started with this dollar store bin transformation.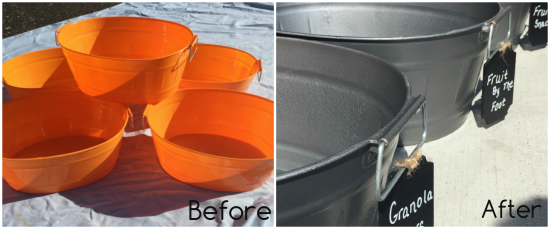 I then wrapped several boxes in a wood-looking paper and added some labels.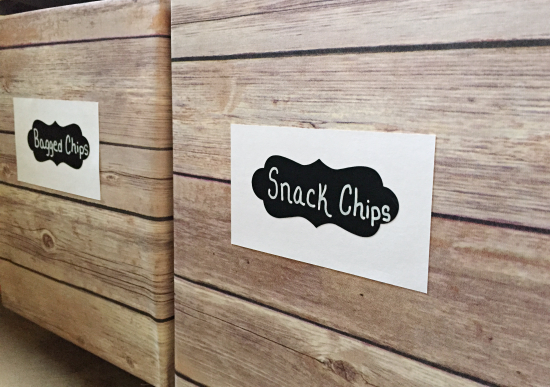 Goal 4: Make A Bench Cushion
Here's the bench that I semi-repainted (touched up the scuff marks) with the DIY bench cushion I made in week 4.
Now for the reveal… I know, it's taken me way too long to get here…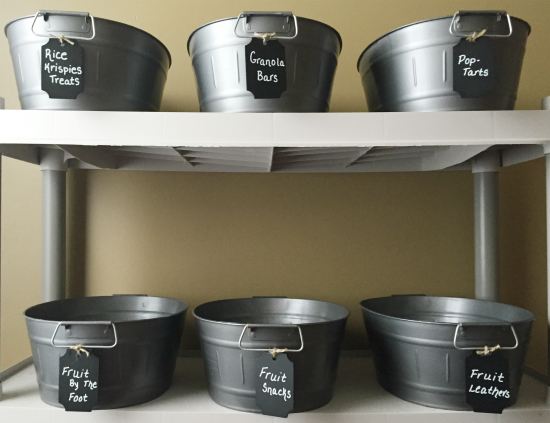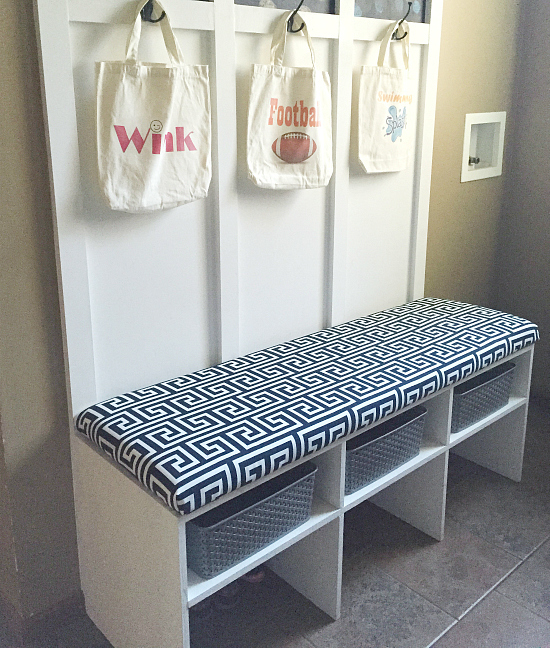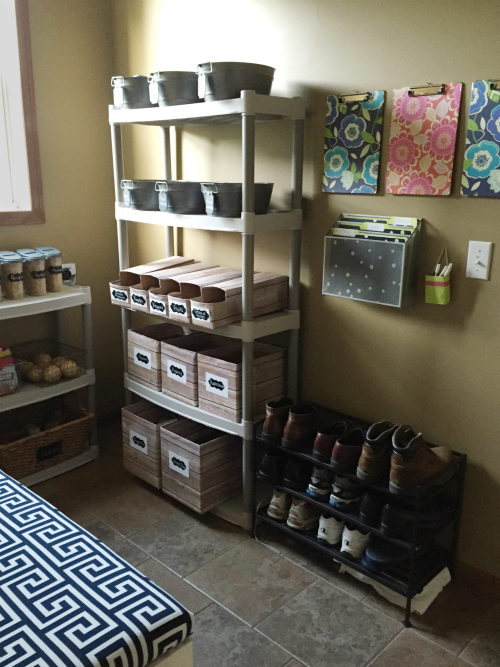 The Budget
I didn't end up spending any additional money this week, so…
Total spent on the Mudroom/Pantry Makeover: $92.46!!! ($7.54 under budget!)
Thanks for following along. This has been such a fun challenge. I hope you'll all join me next month as I start a whole new space!
Wanna Catch Up?
Week 1 // Week 2 // Week 3 // Week 4 //Week 5
Love it? Pin it!