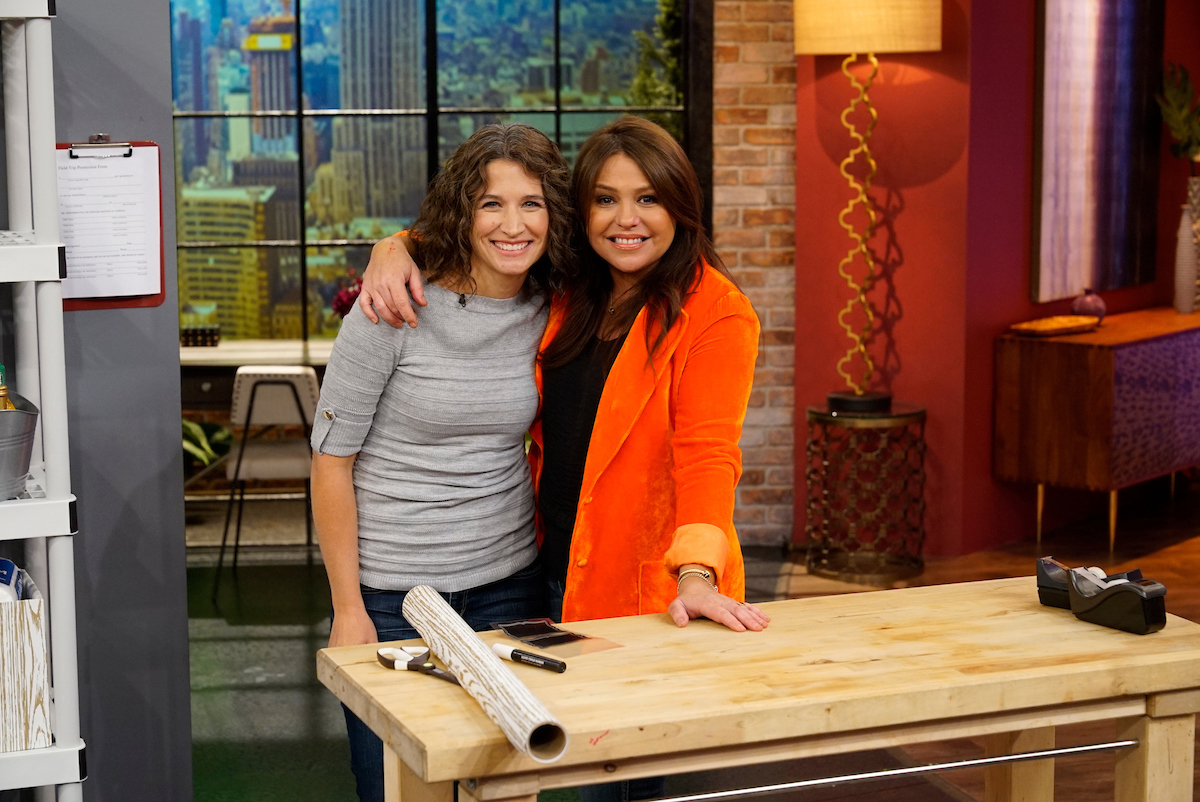 Lights. Camera. Action!
Wow! What a crazy year for this blog! Never, in a million years, would I have thought I would hop on a plane to New York (with less than 24 hours' notice) to do a segment on the Rachael Ray Show…
… never, would I have thought, that I'd get the opportunity to go live on The Jason Show to share a few easy DIY gift ideas for the holidays. Not only that… while writing this post, I found out this was their second most popular segment of 2017!

…and I'm scheduled to head back to The Jason Show in January!
$100 Room Challenge
This year was also exciting for the $100 Room Challenge. After doing the series on my own for a-year-and-a-half, I opened it up for other bloggers to join in January. Ninety-eight rooms were transformed for the challenge in 2017! (You can find my favorite $100 room reveals here.) Stayed tuned because the next challenge starts January 3rd!
Room Makeovers
In our home, we were able to makeover 5 spaces: four rooms for the $100 Room Challenge, and one room for the One Room Challenge.
Most Viewed Posts of 2017
Let's take a look at the most popular posts (by view count) for 2017. And if you missed any, pop on over and take a look 🙂
Countdown from Number 10 to Number 1:
Drumroll please… The number one post of 2017 (two years in a row)…
I am so grateful for all the opportunities of 2017, and look forward to what 2018 has in store. I am so thankful for you, my readers! Without you, this blog would not exist.
Happy New Year!
Erin
Want to Follow Along with Lemons, Lavender, & Laundry?
Subscribe!
Social media more your style?
Facebook // Pinterest // Instagram // Twitter
Love it? Pin it!