Happy Tuesday! We finally had our first "real" snowfall yesterday. In Minnesota, "real" means at least one inch that stays on the ground. Our kiddos have been having a blast sledding, building snow forts, and chucking snowballs at each other. Today, they headed back to school after a 6 day vacation, so I'm cuddling up by the fireplace and enjoying some hot coffee. Does it get any better?
Today I have a really quick and easy cleaning tip for you. Remember how I said a friend of mine had sent me some essential oil samples? I used a couple of them to update my DIY All Purpose Cleaner, and now I'm trying out the lavender essential oil. Many people diffuse lavender oil into the air with a diffuser, however, you can add a few drops to your furnace filter and the scent will freshen your home as well. Lavender is known for calming*, and don't we all need a little calm around the holidays?
Here's What You'll Need
Directions
Simply apply several drops (10-15) of lavender essential oil onto your furnace filter when replacing it (which you should do 2-3 times each year). When I did this, I came upstairs and within a few minutes started to smell the lavender. I thought perhaps I had gotten some on my hands, so I smelled my hands, and there was no lavender scent. I went over the the furnace vent and, sure enough, the furnace had kicked on and was delivering the smell of lavender.
Here's Another Idea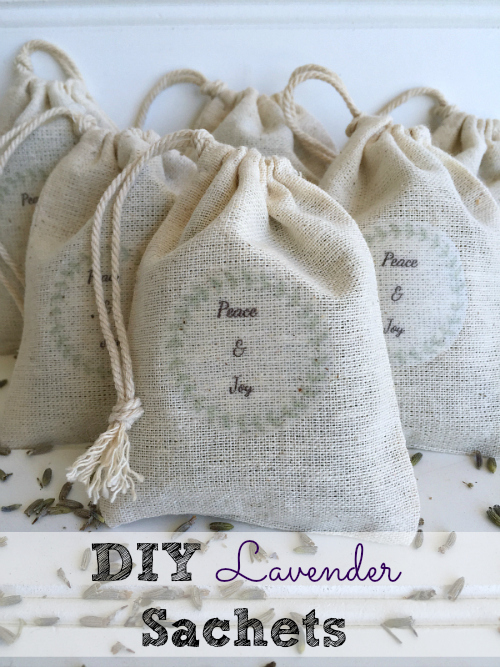 DIY Lavender Sachets. You can use them for Christmas gifts, or for yourself.
Enjoy your day, and come back tomorrow as I introduce the next room for the $100 Room Challenge. I'm pretty excited!
Erin
Want to Follow Along with Lemons, Lavender, & Laundry?
Subscribe!
Social media more your style?
Facebook // Pinterest // Instagram // Twitter
*These statements have not been evaluated by the Food and Drug Administration. These products are not intended to diagnose, treat, cure, or prevent any disease.