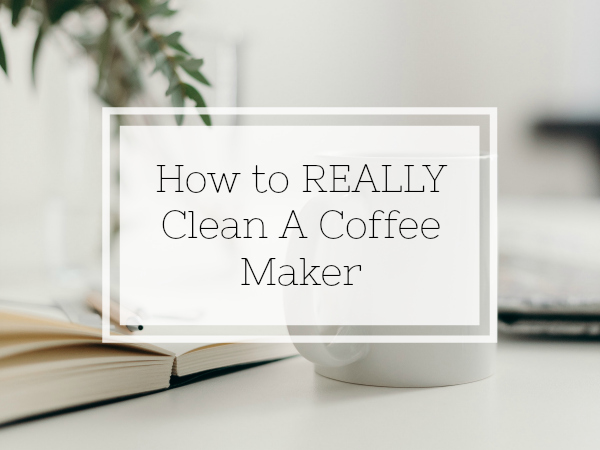 Today we're talking about the coffee maker- one of my favorite things! I pretty much need my cup of coffee every morning or I don't function well. Here's the deal with coffee though; it has oils in it that create a residue in your coffee maker. Hard water build-up can also make your coffee less than ideal. So, let's clean that machine and get it functioning at its prime.
What You Need to Clean a Coffee Maker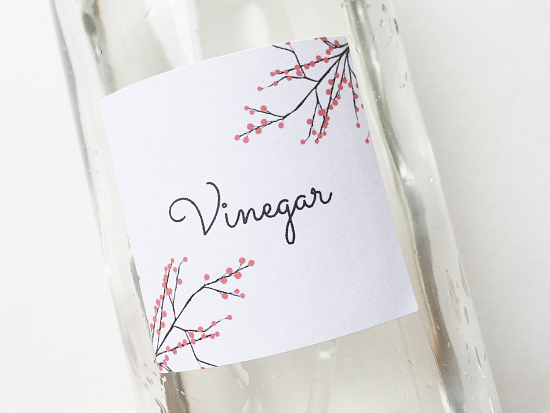 Affiliate links may be used. Please see our advertising disclosure for more information.
Yep. That's it… vinegar.
How to Clean A Coffee Maker
Step 1: Fill Your Reservoir
Fill the water reservoir of your coffee maker with equal parts water and vinegar.
Step 2: Clean
With you reservoir filled, run the coffee maker until half the vinegar mixture has gone through. Then turn it off so it stops brewing and allow the vinegar solution sit for 1 hour. Once the hour is up, turn the coffee maker back on and allow it to finish the brewing cycle.
Step 3: Rinse
Once the brewing cycle is complete, dump out the vinegar mixture from the coffee pot and run the coffee maker several times with plain water. This takes at least 3-4 cycles. You need to get all the vinegar out of the machine or your coffee will not taste pleasant come morning.
Step 4: Clean Filter & Pot
You can clean the filter basket, along with the glass pot and lid, in the dishwasher. If there is still a little coffee residue remaining after running it through the dishwasher, hand wash it in order to remove it all.
For even more ideas on using vinegar to clean your home, check out this post.
Happy Coffee Drinking!
Love it? Pin it!