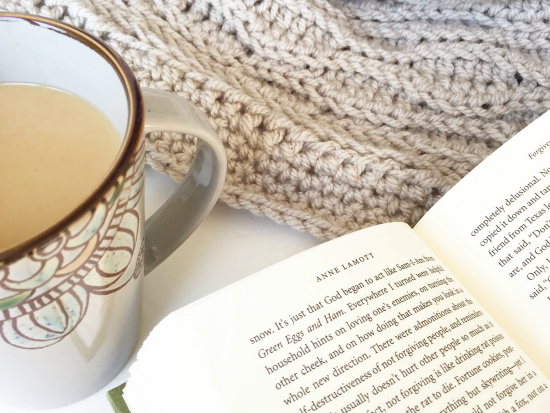 Just over a year ago, I started doing a $100 Room Challenge series. I take one space, and give myself one month and $100 to transform it. I absolutely love doing these challenges, however, there are some spaces in my home that I really want to work on, but I know there is no way I can do it with a $100 budget. I have wanted to create a coffee station in our dining room for months, but I'd need one major item that would surely push me beyond my typical $100 budget: A buffet table. Do I pick a different space and continue with the $100 Room Challenge, or do I join the One Room Challenge and take on the coffee station that I've been dreaming of? Last night (Yes. 12 hours ago.) I made my decision. I'm joining the One Room Challenge for Round 4.
What's the One Room Challenge?
Twice a year, Linda, from the blog Calling It Home, hosts an "event" called the One Room Challenge. Hundreds of bloggers take on one room in their homes, or the home of a client, and, over a 6 week time-frame, share their weekly progress until reveal day; which happens to be Nov. 9th this time around. If you've got a few minutes hours, head on over and check out all the rooms being worked on. As mentioned above, this is my fourth time participating in this event. If you'd like to check out my previous One Room Challenge spaces, you can click on the images below and they'll take you directly to the reveals.
What I'll Be Doing This Time
As mentioned above, I really want to create a coffee station area in our dining room, and I've got the perfect space for it. Here's what it looks like currently.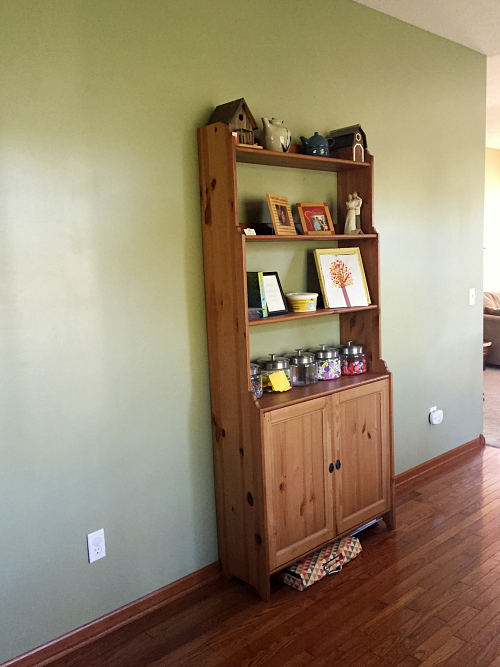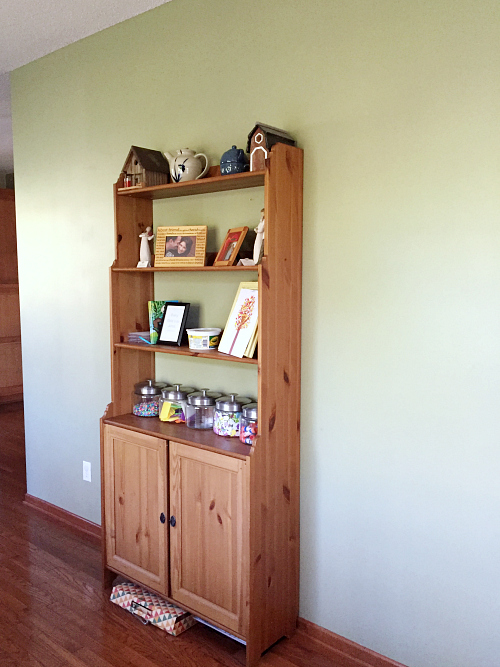 The hutch you see in these pictures has been with us for about 10 years, and it is starting to fall apart; most likely due to the fact that it's spent way too much time on a moving truck. Not only is the hutch on its last leg, it is so small against this rather large wall.
Months and months ago, I came across an image on Pinterest that made my heart skip a beat, and it's stuck with me ever since. How gorgeous is this coffee station? Seriously, would you expect anything less from Joanna Gaines?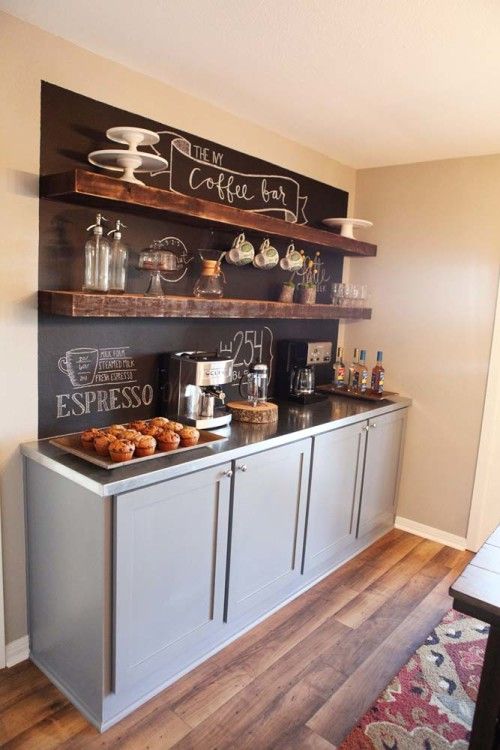 Here's what I'm going for: A big chalkboard wall, fun "coffee sayings", wood shelving lined with coffee décor, and a buffet table/sideboard. It'll be heaven for this coffee lovin' girl. (If you want a little more inspiration, I created a whole Pinterest board specifically for this coffee station, and I'd love for you to follow along.)
If we get a little more ambitious, we may take on the rest of the dining area (see below), which would include painting, redoing our table and chairs, and new curtains ('cause I shrunk ours years ago, so they hang about 6 inches off the ground. Lesson Learned: Do not let baby fling pureed prunes at curtains.) We'll see how far we get.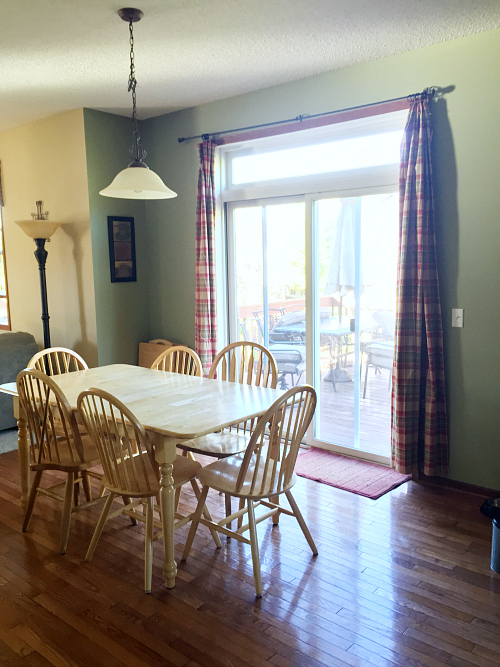 Wanna Jump Ahead?
Week 1 // Week 2 // Week 3 // Week 4 // Reveal