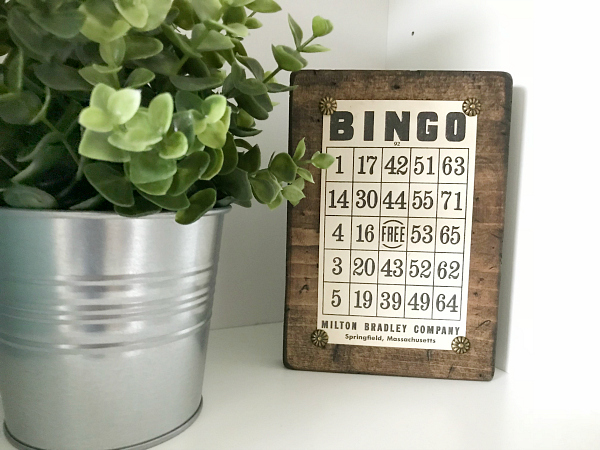 While this isn't typically how I will be starting my "Friday Favorites" series, I want to tell you a little story. It's sentimental and gets me all teary-eyed, so bear with me.
My husband grew up in a small farming community… and by small, I mean, no stoplights; not even one. The entire town has one gas station, one restaurant, and a couple bars and churches (of course). We actually met over his small town newspaper, as I had picked it up and started reading the "police reports". I found them to be hilarious: "Dead deer on the side of the road" … "Loud noise reported"… "Twelve pack of Mountain Dew stolen from vehicle." (No joke. True crime series right there 🙂 ). He grew up on a dairy farm right next door to his grandparents, and his relationship with his grandma and grandpa was like none I'd seen before. Years ago, Ron's grandfather passed away, and after he did, my husband started taking his grandma to the casino every year for her birthday, because she loved to play Bingo. They'd go on a Monday… 'cause free pull-tabs 🙂 They had their traditions: eating lunch, free pull-tabs, Bingo, and ice cream. This past March, my husband lost his grandmother at the age of 91. Her birthday just passed a few days ago (October 28th), and this year is the first time my husband is missing out on their traditional Bingo trip; and I ache for him.
When Stephanie, the owner of The Burlap Nest, told me I could choose out an item from her shop, not only for myself, but also for a giveaway, my breath caught and tears filled my eyes when I saw this.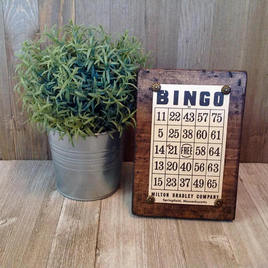 … an old vintage bingo card mounted on wood.
When it arrived at my house, I actually had my husband open it. A little something to remember his grandmother, and their annual trip to the casino for Bingo.
. . . . . .
Don't you love when you find that perfect piece for your home? Something that you not only love, but provides a bit of sentimental value? This month I am collaborating with The Burlap Nest for a giveaway.
I asked Stephanie to tell us a little about herself and her shop, and you guys… you're gonna love her!
Location
We live in Lutz, FL which is a little city just north of Tampa. About a year ago we left our very suburban planned neighborhood and bought a little 1980 fixer upper on the older side of Lutz. We wanted significantly less house and more yard, plus I wanted to try my hand at home renovation. We've spent the last year fixing up our new little home and we've still got a very long way to go. Everything is a first-time learning experience for us which is always very exciting (and sometimes disastrous!)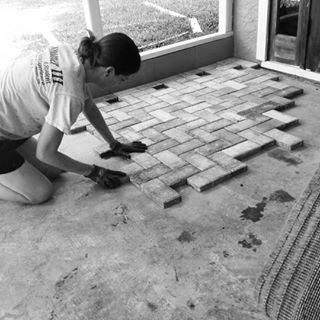 Tell us a little about yourself: Family… Pets… Interesting Facts
I married my college sweetheart and we just celebrated 15 years of marriage. (Now you can probably figure out my age!) We have two boys that are 12 years old and 9 years old, and since I was an only child (and a girl) this whole boy thing is always entertaining! We spend a lot of time on the soccer fields during the school year and on breaks we love to globe trot.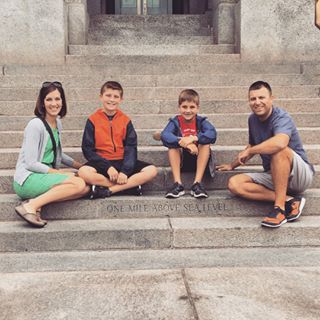 How did your shop get its name?
The BURLAP comes from my love for the fabric. Not because it's super cozy (it's not!) but because it is affordable, it adds texture, and it keeps things from being too stuffy. I don't like formal spaces and burlap gives even a formal dining room that "come in and kick your shoes off" kind of feel. (I'm interrupting to say that I love this answer 🙂 )The NEST comes from my love of decorative birds. I feel that I must qualify that last statement lest you think I have a strange collection of creepy birds in my house! If you came to visit me, you may spy a few unique little birds that I've picked up over the years and maybe a bird lamp (yes, it's fantastic), because again, no stuffiness in my house. I like to keep things unexpected and fun!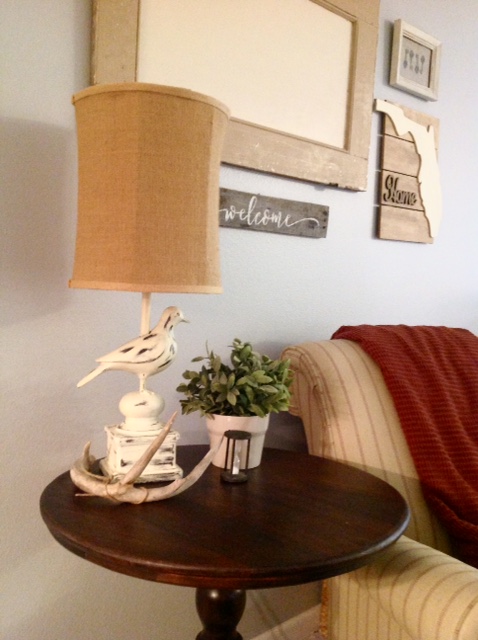 What inspired you to start a shop? How did your shop get started?
After selling locally for the last few years, I decided to open an Etsy shop to showcase my products to a wider audience. Having the shop allows me a space to organize my items and it allows my customers to see my inventory in the event they can't attend one of my shows. While the bulk of my business remains local, I am hoping to really expand in 2018.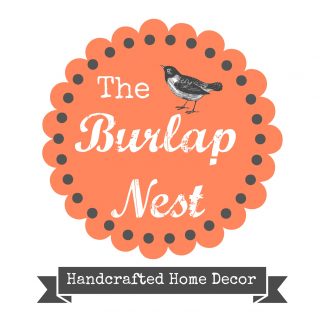 What is your favorite product in your shop?
Right now, my favorite product has to be the Bingo cards (and not because Erin picked it for this month's giveaway!). I grabbed the vintage Bingo cards at an antique shop in Breckenridge this summer. My boys all thought it was the craziest purchase, but as soon as I saw them, I knew what I wanted to do with them. (Sometimes they don't see my vision until it is a reality, and even then…). I think they are such a fun nod to something that we probably all have fond memories of playing, whether it was with our grandma or on a cruise or in elementary school. Plus they are a totally unexpected item to hang on your wall. They make people smile and again, keep your house from being too stuffy.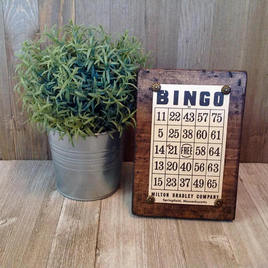 What is your "why"? In other words, why do you do what you do?
Good questions! I've thought a lot about "why" I create. On the surface, making home decor doesn't seem like it is really valuable in the scheme of things, but I have found that when I obediently use the talents God has gifted to me, there is a great sense of value. I just heard someone say our talents are a gift from God that are to flow through us to bless others. When I create, the very act of making something from nothing is life-giving to me and I pray that the products that come out of that process give beauty and joy into the everyday lives of my customers.
Follow The Burlap Nest:
Want to Follow Along with Lemons, Lavender, & Laundry?
Subscribe!
Social media more your style?
Facebook // Pinterest // Instagram // Twitter