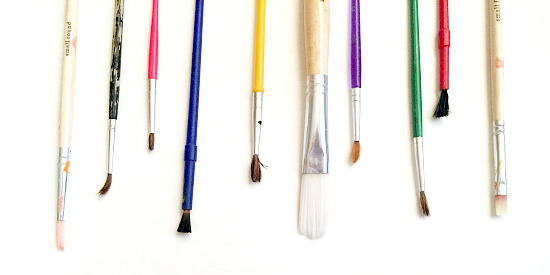 Today I'm sharing something I only wish I'd had when we moved into our house: A list of the paint used in each room of our home. If you remember back to when I redid our entry, you might recall that I painted the entry the same color as the living room, but I had to guess which color paint to use. There were literally seven different shades of beige paint in our basement, so I held each one up to the wall, hoping I could figure out the right one.
Luckily, I got it right.
I figured this same color made its way up our stairs, but as I was happily painting over the red wall, I reached the corner only to discover that my assumption was wrong. There was a different beige color going up the stairs. I, again, grabbed my seven cans of beige and held them up to the wall; then bought the color I thought was the right one…
This time, I got it wrong. I seriously have no idea what color this is supposed to be, but you can see the mismatched corner.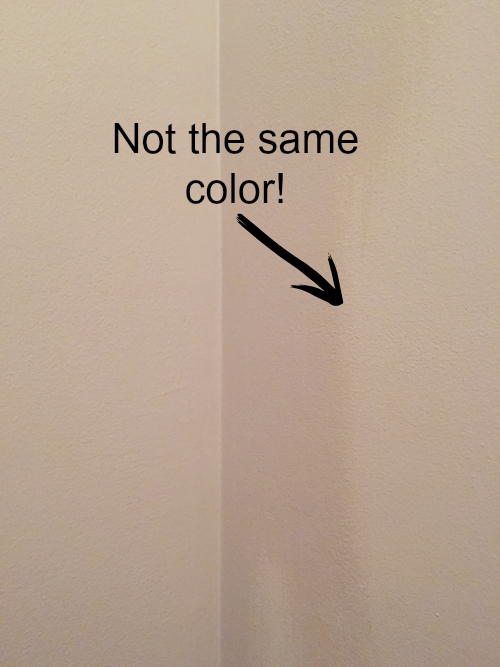 I am now going to have to repaint this whole section. If there had been some sort of paint color list somewhere, this whole situation could have been avoided. And let's be honest, sometimes we paint our own house and years later need some touch-up paint, but forget the color we used. Wouldn't it be handy to have a list of all the paint used throughout your home?
We have about two dozen cans of paint in our basement. I went through every can that I know we used and wrote it out on the list.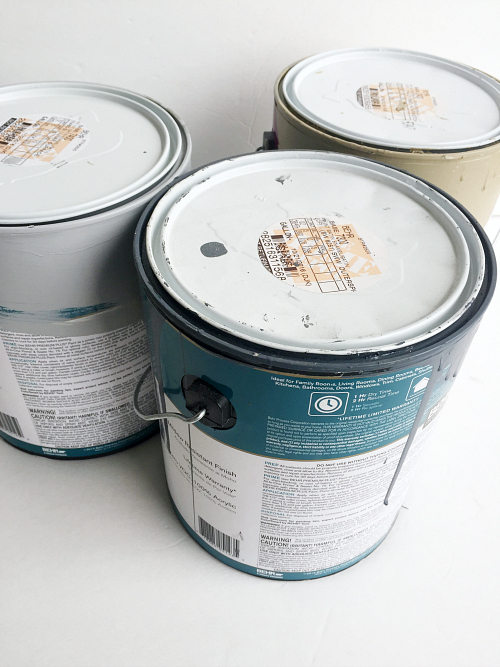 Today, I'm going to provide you with a printable so you can print out one for yourself and start using it.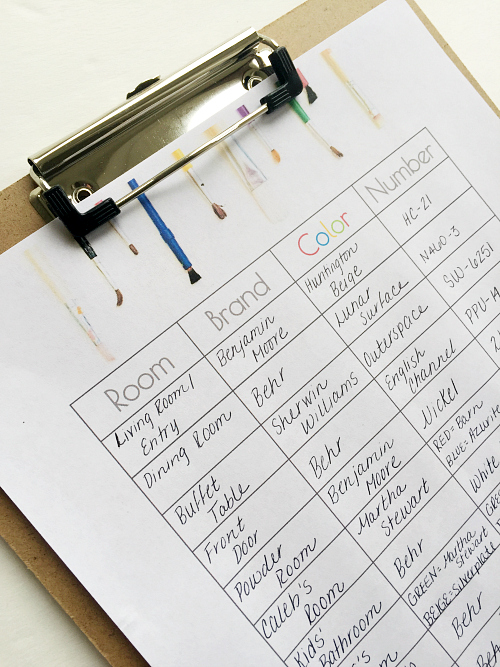 Click on the link for your free copy: House Paint Printable
Happy Painting!
Erin
Want to Follow Along with Lemons, Lavender, & Laundry?
Subscribe!
Social media more your style?
Facebook // Pinterest // Instagram // Twitter
Love it? Pin it!