Today marks 3 years. Three years since this blog went live on the internet. So, today's post is a little different than most. (Kidding. It's a lot different). No cleaning tip. No budget-friendly DIY. No $100 room makeover. Just me. Me sharing with you a little about this journey I have been on over the past few years.
Perhaps you just started following this blog, and think I've had things figured out from the start. Perhaps you first saw my face on The Rachael Ray Show or The Jason Show. But, you guys, I didn't start there. I started out on Google. Researching every single thing I needed to do to create a blog and get it up on the internet. I didn't know how to insert an image or create a text link. I didn't even know you could edit photos! Wanna see a picture from my very first blog post?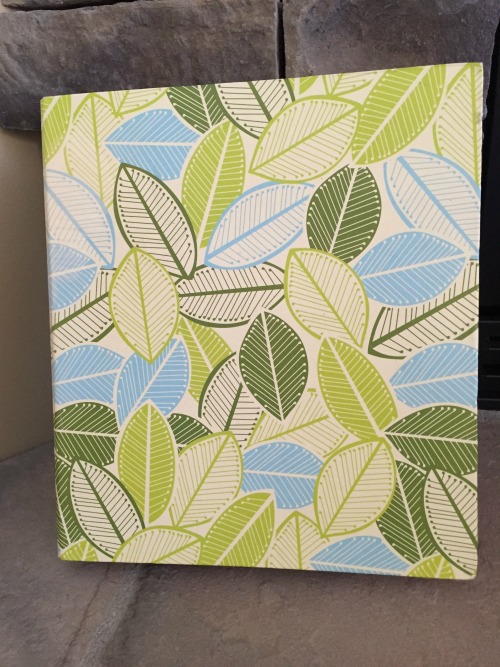 Yep. That's where I started. I mean, props for the brick fireplace in the background, but…
The first day that Google Analytics started recording my statistics, I had 11 people visit my blog. That was March 6, 2015. It isn't easy to get your thoughts and ideas out in a sea of internet sites, but I loved what I was doing, and never gave up (even though, at times, I felt like it). Maybe you are sitting where I was 3 years ago. Maybe you are wondering whether a dream you have is worth the risk. Maybe you've made a goal, but the road feels hard. I'm here to tell you it's so worth it.
Do not be discouraged. I am sure I had some crazy belief that I would publish my blog, and the masses would come. (I mean with the pictures I was taking, and all. 🙂 ) When that didn't happen, I was pretty bummed. I would look to my left and see someone who had published their first book; and with soaring sales. To my right? Someone that started blogging after me, yet reporting page-views 10x my own. Admittedly, I still look to my left and right sometimes. But what good is it doing to compare myself to someone else?
Have you heard the saying, "Comparison is the thief of joy?" Isn't it the truth? We have a good day. Heck, a great day. And then we see someone else who's had an even better day, and now our good day just doesn't seem that great anymore.
Over the past few months I have been trying to do something different. Each morning, I grab a my Surrender Essential Oil, place a drop in my hands, and breathe it in. I chose the blend "Surrender" because that is my desire. To surrender. To come before God and surrender to Him. To allow Him to open doors. And also to close them.
Ephesians 3:20 says that "God can do immeasurably more than we could ever ask or imagine." Immeasurably more. And I believe it. Three years ago, my "imagine" was probably hitting 1,000 visitors in one day; and that was a stretch (I mean, I was sitting at 11). But I pressed on and started a series called the $100 Room Challenge. After two years of making over rooms in my house with a $100 budget, somehow a producer at The Rachael Ray Show caught wind of it. And somehow I ended up on a plane to New York, going before a live studio audience on an actual TV set. I mean… what?!
Three months later, I got the privilege of sharing some DIY recipes on a local television show, and that one segment has been viewed by over 200,000 people. How does that even happen?!
I'll tell you how that happens. Surrender. Surrendering to the One who can do immeasurably more.
After this post I'll be back doing what I always do: creating cleaning recipes and figuring out how make decor out of tin cans or milk jugs or cardboard boxes or something 🙂 But I wanted to (hopefully) remind you that we all start somewhere. We don't end up successful on day one. Some days we cry. Some days we rejoice. Enjoy the journey. In the end, you'll look back and see just how far you've come 🙂
Thank you for being a part of this journey. I couldn't have done it without you.
Erin
Want to Follow Along with Lemons, Lavender, & Laundry?
Subscribe!
Social media more your style?
Facebook // Pinterest // Instagram // Twitter