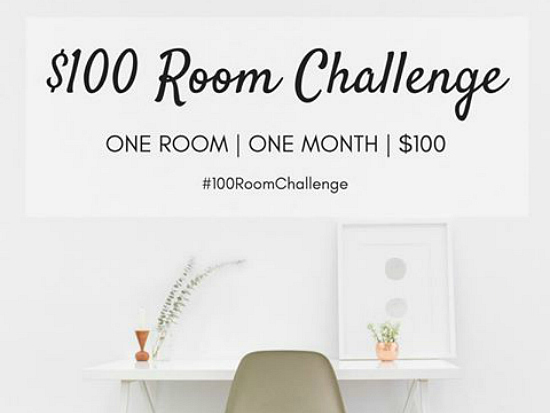 We are back with another $100 Room Challenge, and I am super excited. For those that aren't familiar with the $100 Room Challenge, you can get all the details here, but the brief explanation is this: take one room in your home, give yourself one month, and $100, to completely transform it. I've been doing this series on my blog for two years now, but this year, other bloggers have started joining in, so make sure you check out the rooms they'll be making over this month (at the end of this post).
Exactly one year ago, I redid my entry for this challenge, and I loved the results. Let's take a look at where it originally started.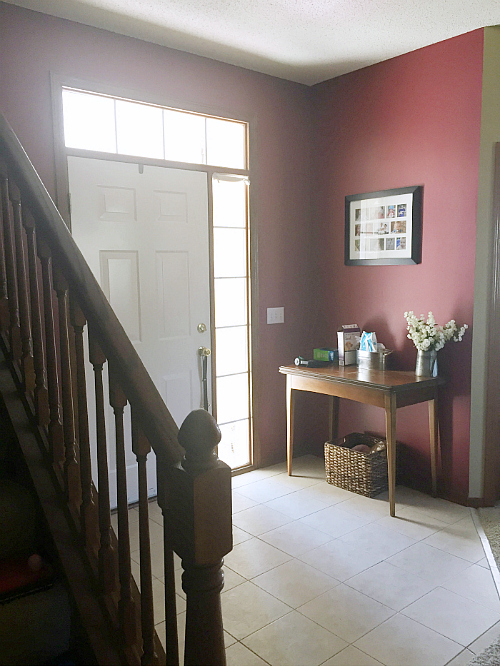 A little red… a little outdated…
With a $100 budget, this is where I ended up last September…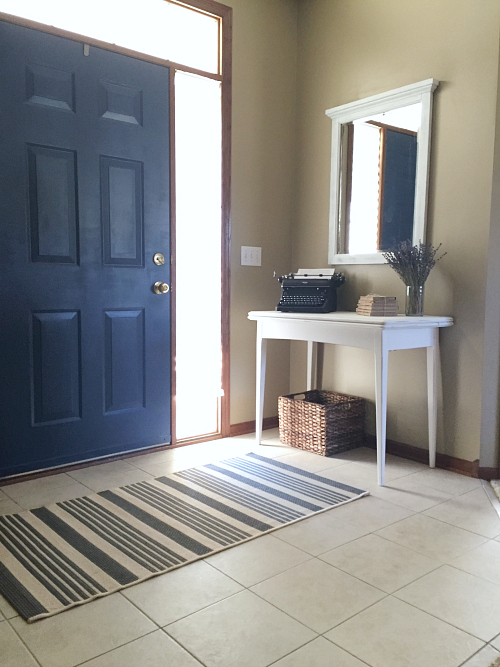 Better, right? So why am I changing it?
Well, here's the deal. In July, I redid our living room and painted it a light gray color, and that light gray clashes with the beige in the entry; plus, there's a few things I'd like to add to this entry, so let's talk about my goals for this space.
Goals for Our Entry Makeover
Goal 1: Paint
The whole reason for another round of "makeover the entry" is because I need to paint the walls. Being the sloppy painter that I am, you can see I've already gotten a head start 🙂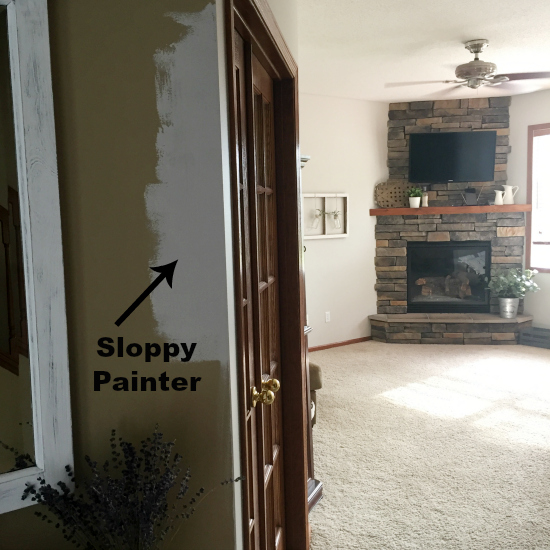 Not only do I want to paint most of the entry light gray to match the living room, I want to paint one wall navy to break up all the gray and add a little interest. I'm thinking either Hale Navy (Benjamin Moore) or Naval (Sherwin Williams).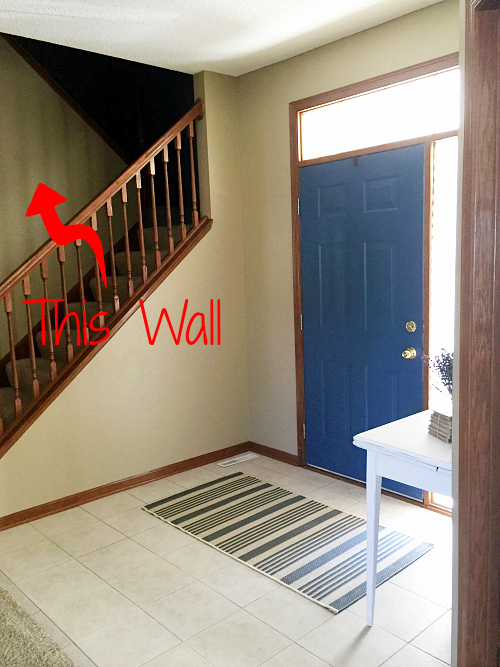 Goal 2: Add Wall Décor
On that soon-to-be navy wall, I want to add some wall décor. I have an idea in mind, so hopefully it'll work out the way I'm envisioning it. It involves a little wood, a little rope, some stain, a few magnets, and printables.
Goal 3: Create A Weathered Wood Table
I actually painted the entry table white last year, and I love how it brightened up the space, but there have been some issues. My kids keep throwing their shoes on top of the table (because our dog likes to use them as a chew toys). Muddy shoes on a white table does not work well. The table is always dirty and dingy looking. Not only that, the old typewriter I have on it is so heavy that it's left grooves in the table. Because I'm painting the walls a lighter color, I'm going to create a weathered wood look to the table using this tutorial from Bless'er House. I already tried it on a piece for my living room (and learned a few things with that) so I'm hoping for good results 🙂 (FYI, this piece was originally white 🙂 )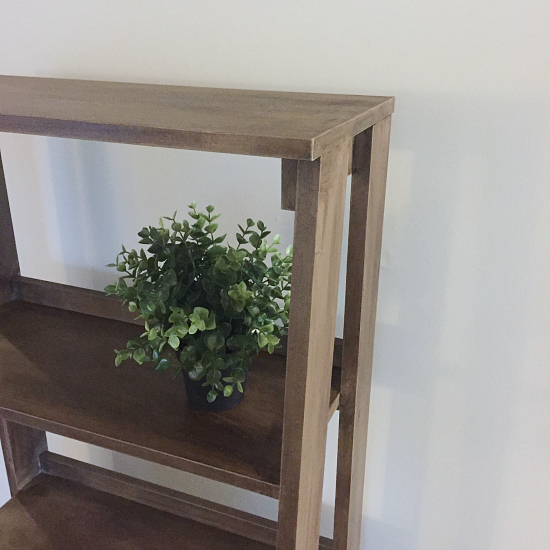 Goal 4: Create a Place for Shoes & Dog Stuff
As mentioned above, our dog loves to chew on shoes, so I want to create a place for people to put their shoes (not on the table) out of the reach of our pooch. Any ideas? I was thinking maybe another basket? The other items that continue building up on the entry table is our dog's stuff; specifically his leash and jar of treats. I'd love to make a little hook to hang the leash so it's off the table.
Alright. Let's do this!
Remember to check out all the rooms being made over this month!
Check Out Other Participants Here
Wanna Jump Ahead?