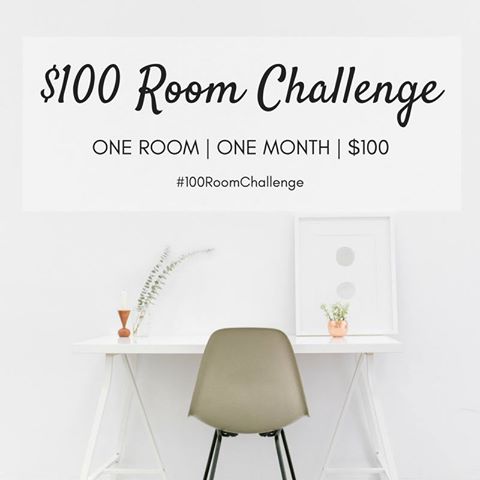 It's time for another $100 Room Challenge, and this month is especially exciting because a bunch of my blogging friends are joining me; so instead of just watching my progress, you can follow along with lots of people and see how they use $100 to transform rooms in their own homes. There will be links to all the other rooms at the bottom of the post, so be sure to check them out 🙂
You may remember that a couple months ago I created a coffee station in our dining room area. I am absolutely in love with it and use it on a daily basis.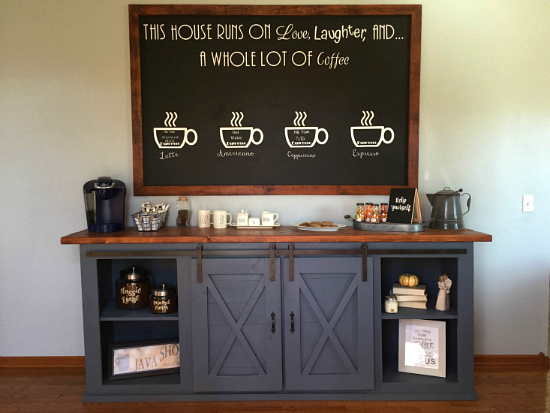 I had hoped to work on the entire dining room area, but in the end we were only able to get the coffee station completed. That all changes this month because I'm taking on the rest of the dining room. Sooo… here's what our dining room looks like currently…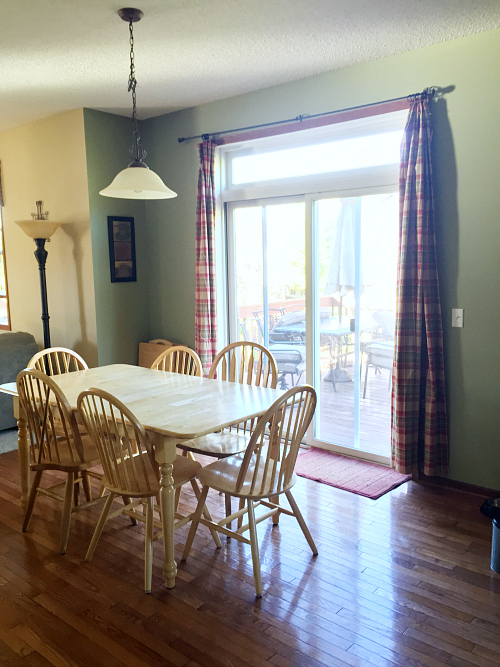 Let's talk about my goals for this space… a little lofty, but I think we can do (most of) it.
Goals for Our Dining Room Makeover
Goal 1: Paint
So… I only painted the wall with the coffee station. Why I didn't just complete the job is really beyond me, but this is a must. Greenish paint and bluish paint do not make for a great combo. I still have paint from the coffee station, so I can get this done for free.
Goal 2: Redo the Table/Chairs
Let's talk about that pine dining set, shall we? It doesn't go with anything in our house. It was fine when my husband and I were married 15 years ago, but it just doesn't feel right in this space… and those chairs are a hodge-podge mix. We have three that came with the original set (one broke), two from a restaurant that was getting rid of chairs, and then another random one thrown in the mix. What we'd like to do is match the table to the coffee station and add benches on the sides. This might stretch our budget, so we'll see what we can do.
Goal 3: New Curtains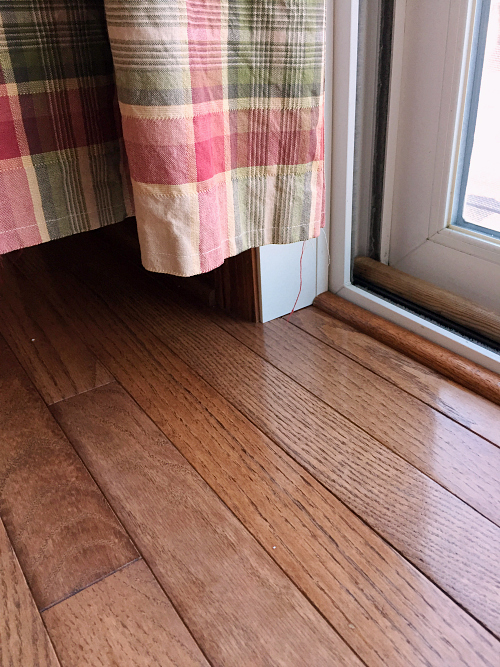 Let me tell you a little story about our current curtains. When my youngest was a baby he decided it would be super fun to fling his baby food prunes around the kitchen, with extra points for hitting the curtains. I took them down and washed them… and they shrunk. I mean, they are sitting 6 inches off the floor. Not only are they completely too short, they do not match the paint that's going on the walls.
Goal 4: Wall Décor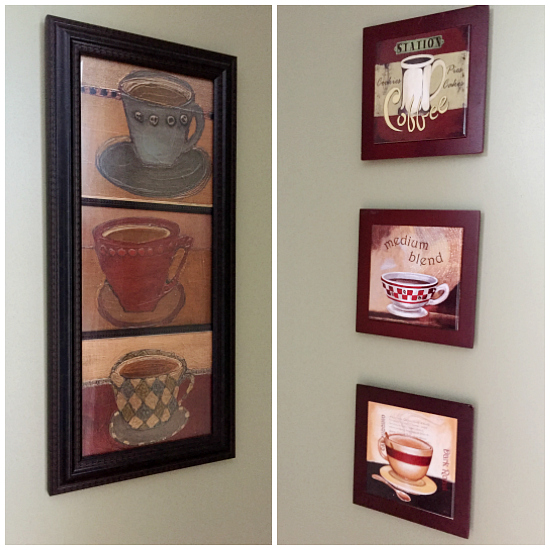 I actually like our coffee décor for the most part, but as I fall deeper in love with the farmhouse style, I want to make a change and use the barnwood out in our garage to make something different for the walls. This should have a free price-tag, so that should be perfect for my budget.
Goal 5: Light Fixture???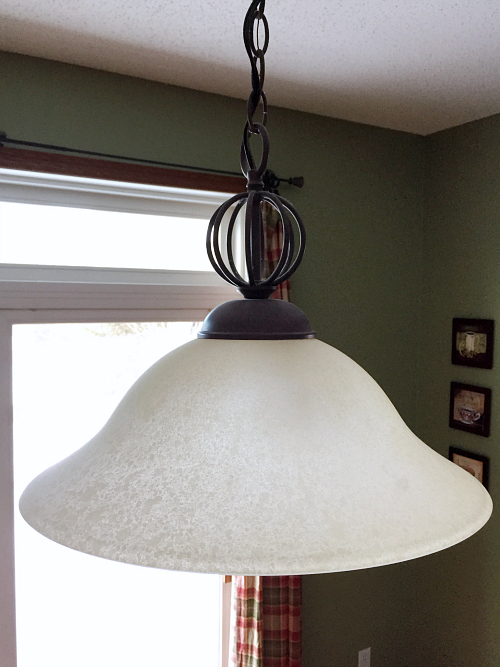 I'm a realist. I know that light fixtures aren't cheap, so this is just a wish list item. I'm going to scour Facebook groups and Craigslist to see if anyone is giving away a cheap (free) light fixture that would fit into the dining room. If so, we'll do a little happy dance. If not, no big deal.
I'm anxious to get started on this space so it feels more cohesive with the coffee station.
Remember to check out the other bloggers that are participating in the challenge this month!
Check Out Other Participants Here
Wanna Jump Ahead?