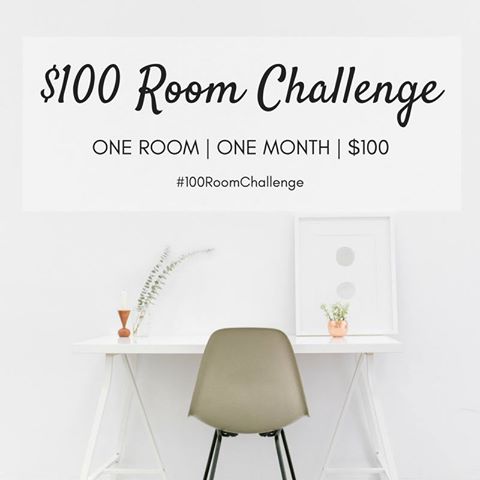 I am so excited because the time has come for another $100 Room Challenge. If you are new to the challenge you can find all the details here, but the gist is this: you get one month, and $100, to completely makeover one space in your home. I know what you may be thinking… $100 is not a lot of money. Just wait. What you can do with $100 (and a little creativity) will absolutely blow your mind. You can check out some of my favorite room makeovers from the $100 Room Challenge here; like a pepto-bismol pink bathroom that turned into the cutest farmhouse space you've ever seen!
This round of the $100 Room Challenge will be my 14th. Yep. Fourteen rooms done on a $100 budget. Crazy, right? So let's talk about what we're planning.
The very first room I ever worked on for this challenge was our mudroom, and while I was able to make a lot of improvements, it has never been a space I truly loved, so I'm taking it on for another round. Here's what our mudroom looked like back at the beginning of September 2015: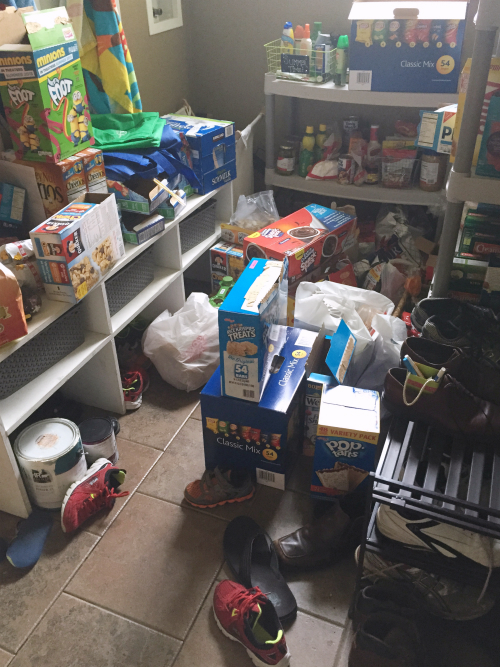 Yea. It was bad.
And here's what our mudroom looked like after its first makeover: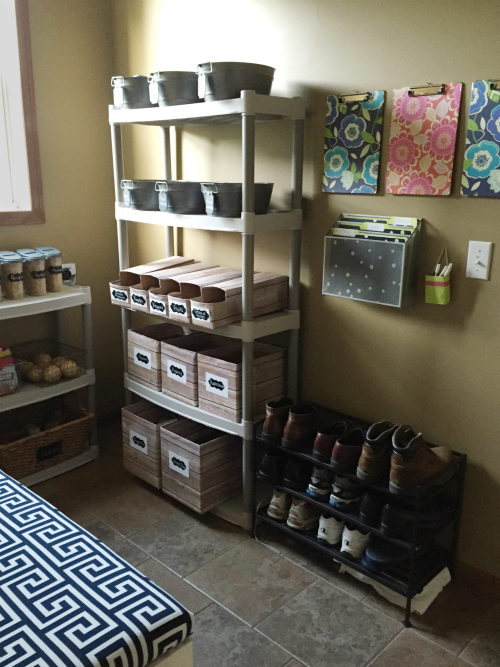 Big improvement.
As you can see it doubles as a "pantry", but I'm not loving that look anymore, so we are doing away with the pantry aspect and will just use the space as a mudroom.
Goals
1.) Remove Food Items & Shelving
Because I no longer want food items in the space, I'll be figuring out how to move all the food into our kitchen, and then I'll break down the plastic shelving. (Maybe my husband can find a use for it out in the garage.)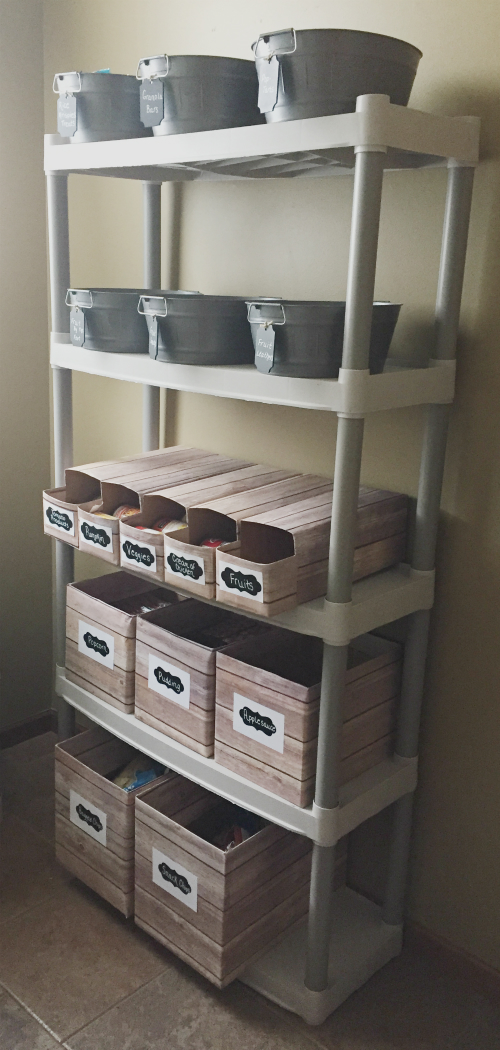 All my budget-friendly food storage held up pretty well over the last couple years, but the wood paper on the boxes is starting to peel off, and the spray painted bins are just now starting to peel a bit. I have learned a lot about spray painting plastic since this project; you can read more about that here.
2.) Paint… Paint… Paint
Paint the walls. Paint the Door. Paint the bench.
I have some paint in our basement (yay for free) that I want to use on the walls to lighten up the space. I want to paint the door, leading out to our garage, black because 1.) I love the look of black doors and 2.) our current cream color door is getting dirty and dingy.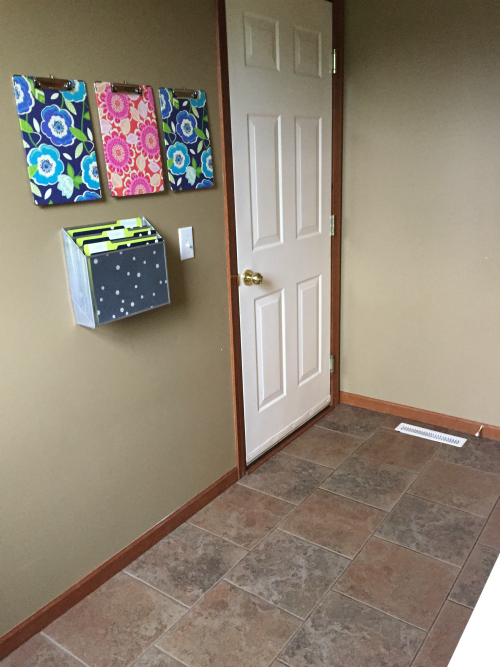 The bench needs a fresh coat of paint and then it needs to be sealed. When we first painted it, we were total newbies and didn't think to seal the paint, so it's gotten very dirty, but it's impossible to clean since it wasn't sealed.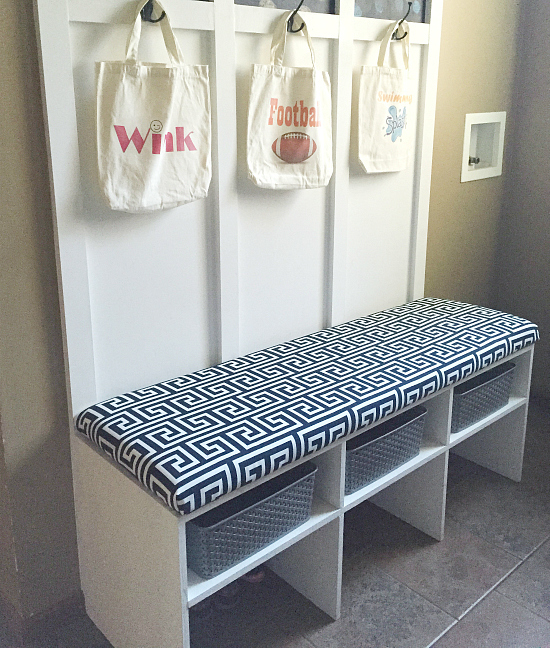 3.) Bench Treatment
Over time, I have come to find my "style". For most of my life I just bought stuff I liked, but nothing seemed to work together for a cohesive look. I now know my style, and the bench cushion we originally made doesn't match up with it. While it would be easy to change out the fabric, I have another idea that will (hopefully) work out.
4.) Add Decor
Being that I'm losing all the shelving, I think we're going to need a little decor on the walls and maybe a little something for the door. I don't have anything in mind right now, but I'm sure I'll think of something 🙂
Be sure to check out all those participating in the challenge this month, using the links below! And catch some behind-the-scenes photos over on Instagram using the hashtag #100roomchallenge
Want to Follow Along with Lemons, Lavender, & Laundry?
Subscribe!
Social media more your style?
Facebook // Pinterest // Instagram // Twitter