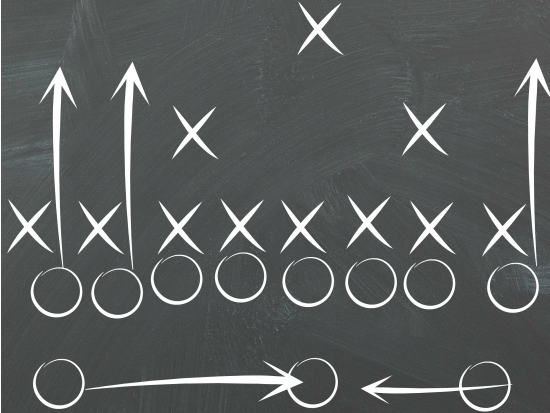 Do you ever have a week where you think you're going to get SO much done, and end up with pretty much nothing done? That was me this week. It's not to say I didn't try to get things done… it's just every time I came up with an idea, I had to wait…
Walls
Let's start with the football wall… I found some great pieces of white "wood" at Home Depot, and they are 8 feet long, which happens to be the height of the ceiling. Awesome! Eleven of those were bought. My original thought was to stencil numbers onto the wall, however, we cannot find 6 inch stencils that mimic football field numbers… I then thought of wall decals, but, hello… I'm not ready to spend upwards of $80 for a few decals… Then it happened… I told my husband about the fact that we could make our own decals if only I had a vinyl cutting machine. He asked if I would ever use it for anything else… ummmm…. yeah! I now need to wait for it to arrive, and once it arrives, I have to learn how to actually use it.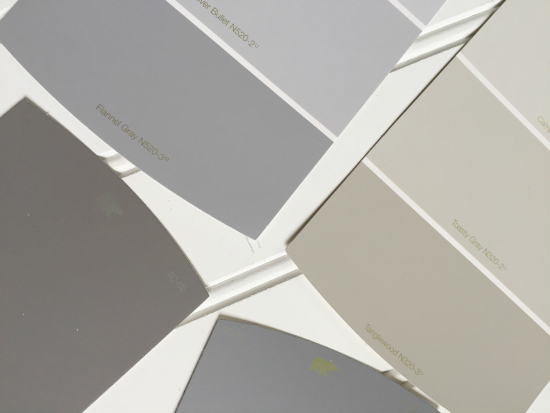 We have decided to paint the other 3 walls, as the bright blue is not really my son's style. I picked up a couple samples just to try them out. I'm hoping I can, once again, find some free paint at the recycle center. Fingers crossed.
Dresser
I'm still in search of a locker-type dresser. I headed out to a vintage shop in town and found these…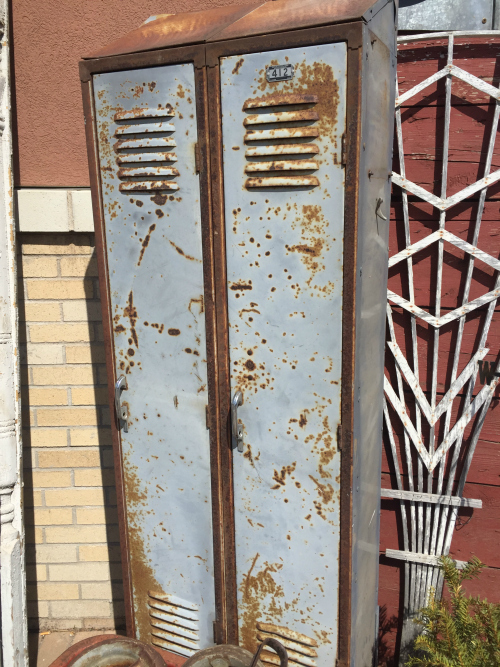 … but they were SO rusted, and at $85, I passed. My husband then headed to the salvage yard (the same one Nicole Curtis frequents for her show "Rehab Addict"). He found some that were in great shape, but we weren't quite ready to commit as I'm waiting for Thursday to arrive; that's when all the other vintage shops open for their, once a month, shop dates. If all this fails, I do have an idea over at IKEA…
Closet Treatment
We have added another project to our list. Over the weekend, my husband found an idea that was perfect for the closet. I'm super excited about it and can't wait to share it with you. Here's a little sneak peek at the paint samples for it… can you guess the plan?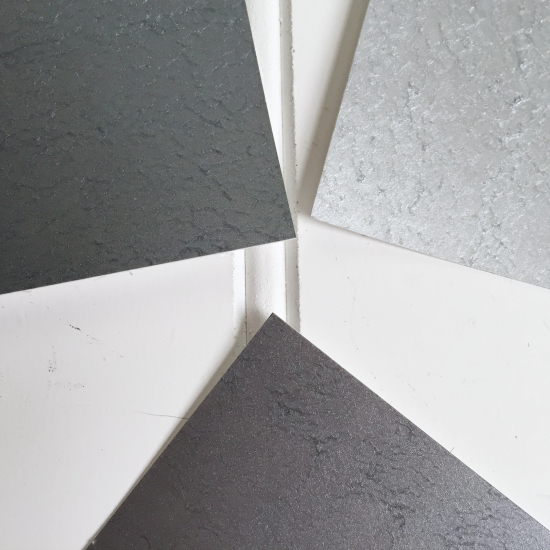 Wall Art
One thing I actually did get done was creating a few printables for a gallery wall above the bed. I had found "football play art" you could buy, but no free printables on Pinterest, so I thought I'd let my son create his own plays/formations on Picmonkey.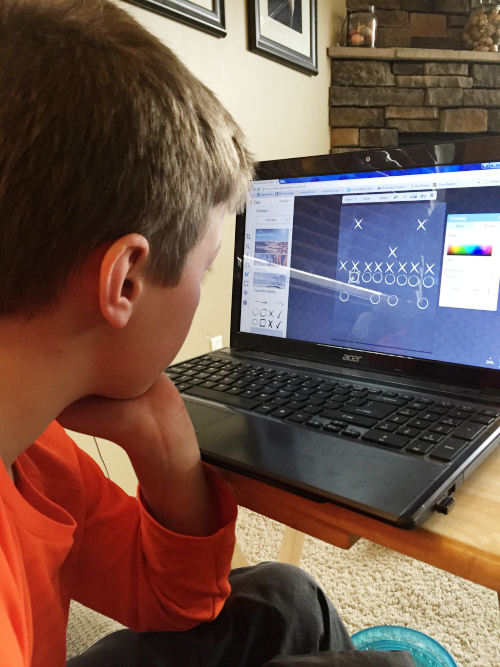 And here's what he came up with: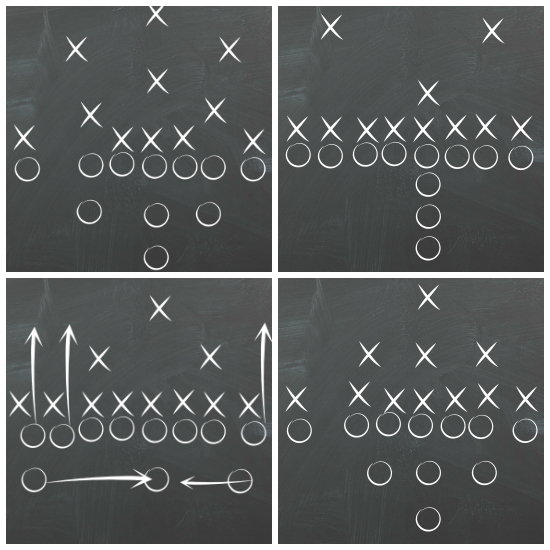 Wouldn't ya know, the frames I want to use for them are out of stock until Friday. See… it's a waiting game.
The Budget… So Far
Typically I work with a $100 budget, but this is the One Room Challenge, not my usual $100 Room Challenge, so I'm allowing the budget to stretch a bit for this room… especially since we're adding a dresser in the mix. However, I love finding budget-friendly ideas, so I'll still keep you informed on the cost as we go along. Up until this week, I had spent $0. This week, I bought (drum roll please)… one item. Well, 11 of one item:
White Faux Wood Strips x11- $30.80 ($2.80 each)
Total So Far- $30.80
Alright, that's all I've got. Hoping for a much more productive week ahead! Remember to stop over at Calling It Home and check out how other rooms are progressing… probably better than mine 🙂
Erin
Week 1 // Week 2 // Week 3 // Week 4 // Week 5 // Week 6
Want to Follow Along with Lemons, Lavender, & Laundry?
Subscribe!
Social media more your style?
Facebook // Pinterest // Instagram // Twitter