The One Room Challenge takes place twice each year. The challenge allows bloggers and designers the opportunity to completely transform one space in 6 weeks. I wanted to share my favorite One Room Challenge makeovers from this past season. Get ready for some ah-mazing room reveals!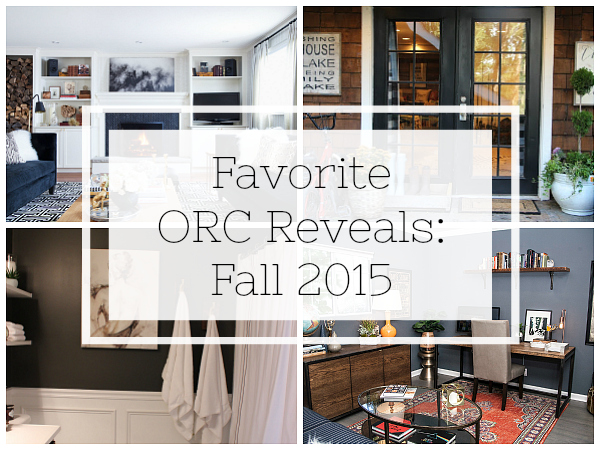 This past week I've been in a somewhat vegetative state, moving just enough to click my mouse on 154 room transformations that took place over at Calling It Home. I am totally serious when I say I read every single post that was linked up. Yes. One-hundred-fifty-four posts in one week. Call me crazy, but it's addicting. Everyone did an amazing job!
Today I am featuring my favorite rooms from the challenge. If I made a post with all the rooms I liked, and even loved, this post would contain about 100 links, so my criteria for the features was this: 1.) the room needed a humble beginning. In other words, a major transformation had to take place. 2.) My jaw needed to drop when I saw the finished space. I have a total of 8 to share with you today, plus a couple additions that had such amazing, fun, creative features, they deserve a little attention as well. Are you ready?
(These are in no particular order… I love them all!)
My Favorite One Room Challenge Makeovers
Master Closet Makeover by Polished Habitat

Melissa, from Polished Habitat (formerly A Prudent Life), is a One Room Challenge champion. I featured her garage makeover this past spring… and her pantry from the fall 2014 ORC was equally amazing. This closet was pretty typical in the beginning… lots of clothes… everywhere. Look at how stunning it is now! I love the navy walls and all things organized. This is a must-see transformation! Go HERE to see more.
Basement Makeover by My Sweet Savannah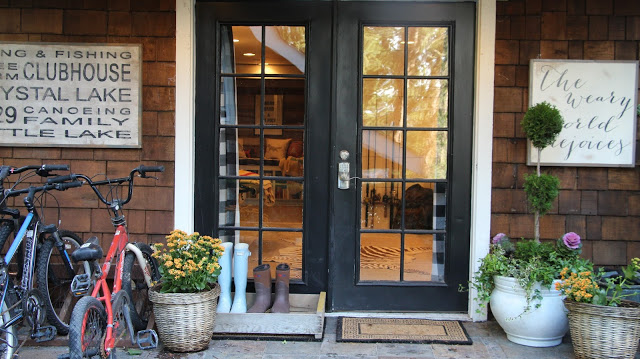 Talk about humble beginnings! Melaine, from My Sweet Savannah, took a rather dismal basement and turned it into the coziest of spaces, with a very creative seating arrangement. (Here, take a seat on this ski lift chair!) The before and afters of this space will truly leave you speechless. You can see more HERE!
Garage Makeover by Sypsie Designs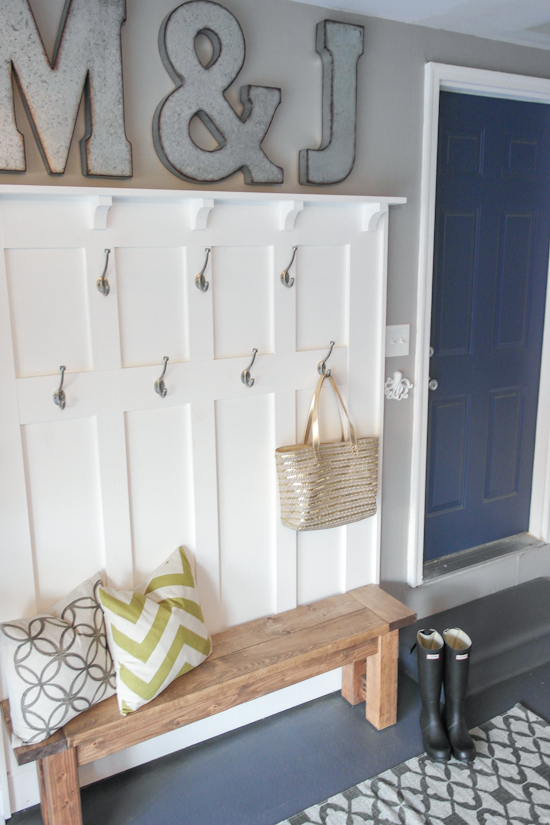 I couldn't even figure out which picture to use for this garage transformation by Sypsie Designs. There are so many beautiful, and practical, ideas in this garage. The above picture is a cute "mudroom" entry that I just love. What a great way to spruce up a garage! They created a gorgeous workspace and a planting station. You have to check it out to see everything. Go HERE to see more.
Living Room Makeover by The Curated House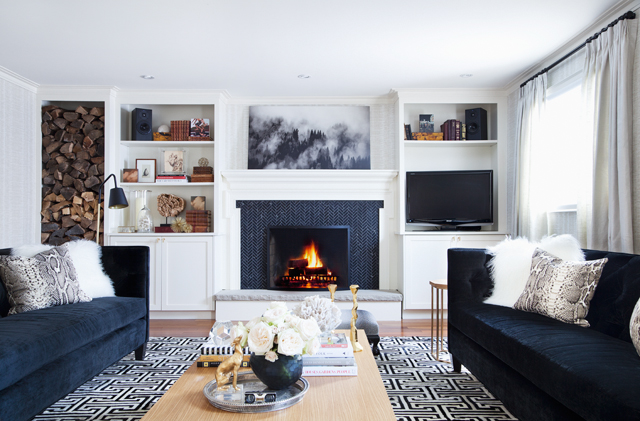 This living room, by Sarah at The Curated House, is stunning! There is so much to love. These are just a few of my favorite things (cue Sound of Music here): The chopped wood in the cutout (pictured above) and the desk area with the best pin board I've seen (not pictured), and that fireplace. To see more, go HERE.
Bathroom Makeover by Inspiring Hearts and Homes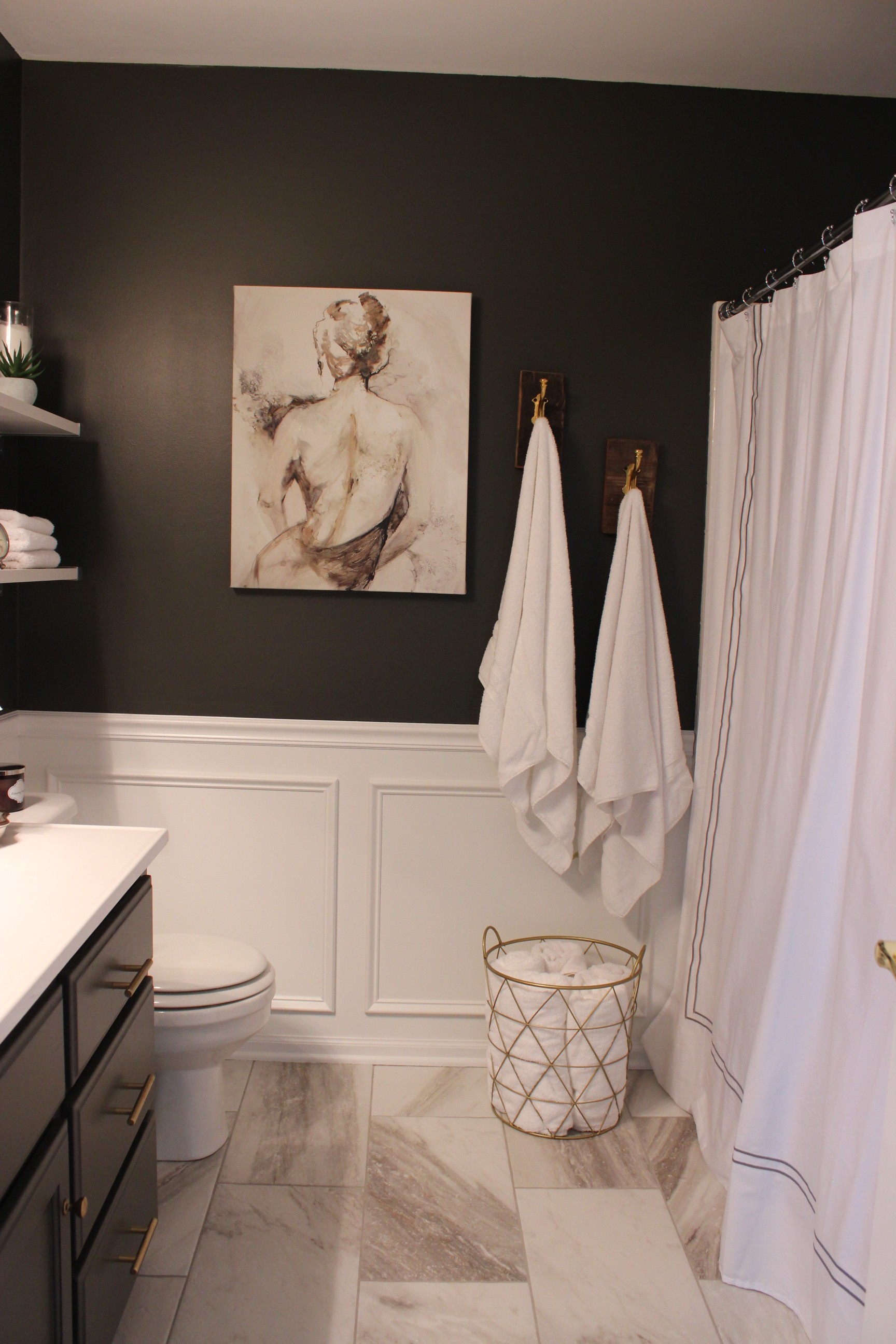 I am typically one that likes a lot of bright colors against a white background, but this bathroom, by Ange, at Inspiring Hearts and Homes, might change my whole perspective. I love the balance of the white with the black. Ange had already spruced up her bedroom, and now she's got a bathroom to match.
Living Room Makeover by Place of My Taste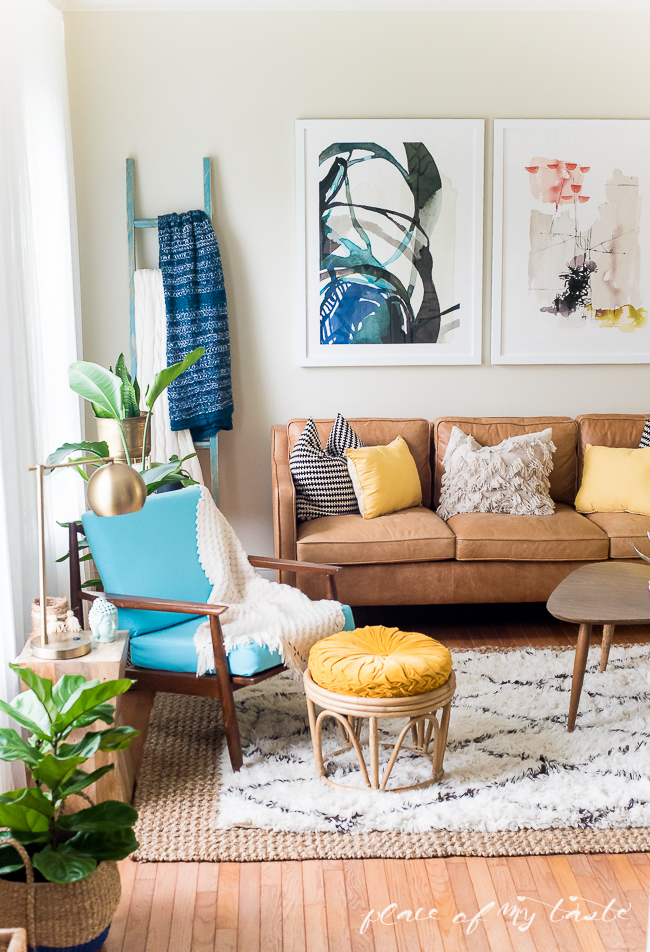 Aniko, from Place of My Taste, has great style… always. Her living room used to be covered in toys, but look at it now! I love all the colors and textures she added to this space. It feels so bright and happy. She even has a little video to show you how she put this whole room together. To see more, go HERE.
Workout Room Makeover by Lisa Canning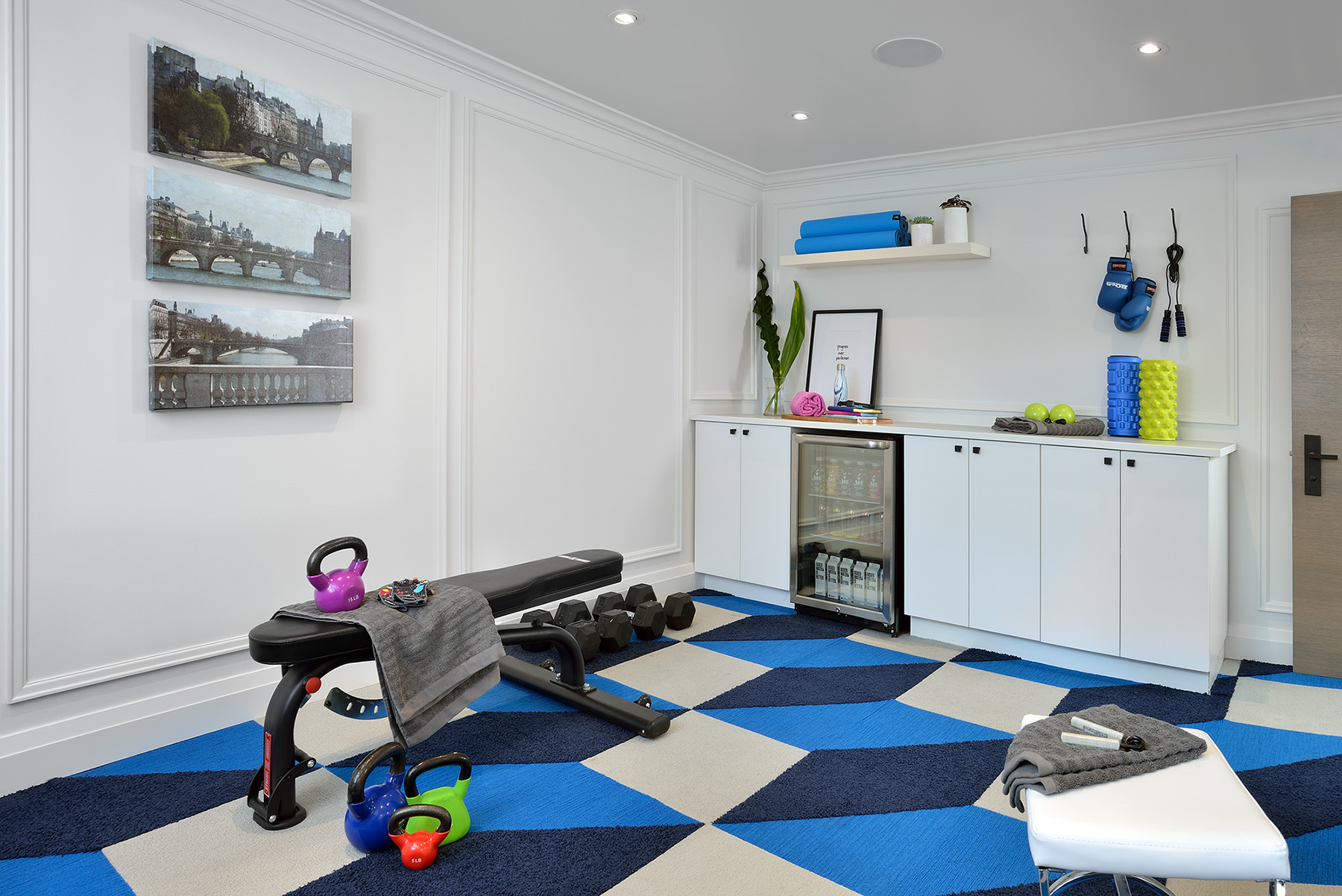 Lisa, from Lisa Canning, is another designer that I included in last season's favorite spaces. Her laundry room is gorgeous (but it certainly didn't start out that way). This year she knocked it out of the park again, taking what was basically a storage area with a treadmill and weights, and turning it into a bright, cheery space to work out in. And, really, you need bright and cheery for working out, right? You also need to see her perfectly stocked fridge. Go HERE for more.
Office Makeover by The O'Donnell Collective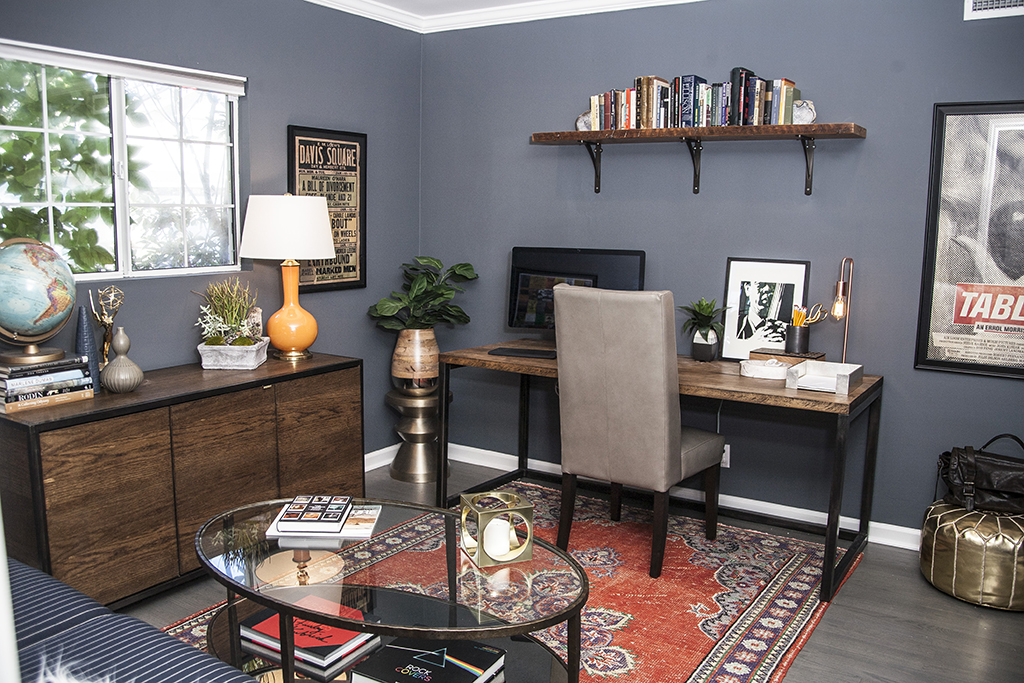 Lindsey, from The O'Donnell Collective, actually designed this office for one of her clients. The room was pretty much a blank slate in the beginning, and then she created this! Wow! I love the wall color and she "hid" the closet doors by covering them with chalkboard paint; which gives her client a place to brainstorm, and his daughter a place to draw. Brilliant! You can see more HERE.
Wait… There's More!
There are a few others rooms that deserve some recognition for having some fun, beautiful, creative elements:
And there you have it! All my favorite spaces and features. Have you been able to check out all the room reveals? Or at least some of them? If so, what are some of your favorites? If not, head over to Calling It Home and check them out.
Remember that on December 2nd, I'm starting a whole new $100 Room Challenge. I cannot wait to share my next space with you!
Okay, time to get off the couch and be productive!
If you have some time, here are all my favorites from last season's One Room Challenge!
*All photos used with permission from the original source. Permission was given directly on the source's website, or, in cases in which permission was not explicitly given on the website, the individual was emailed.
Love it? Pin it!