These One Room Challenge Makeovers are going to blow your mind! (Make sure to head over and see the "before" images so you can see just how far these rooms have come in just 6 weeks!)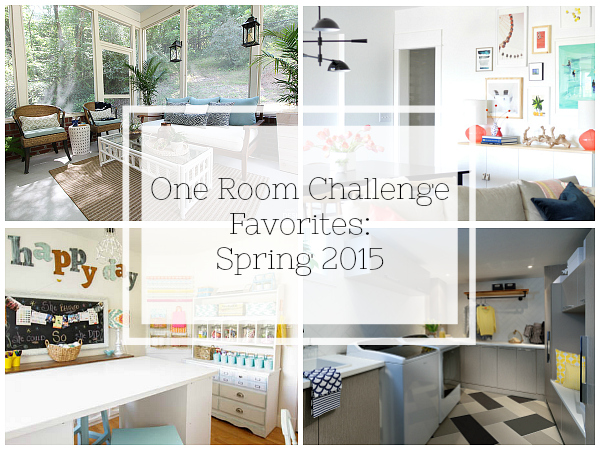 The One Room Challenge is over, but I wanted to do one more post highlighting my favorite spaces from the challenge. Please realize, there were over 140 transformations that took place during the months of April/May. Yes, I actually did go through every single one because they are all so exciting. These are in no particular order- they are all fabulous!
My Favorite One Room Challenge Makeovers
Blue I Style- Under The Stairs Rock & Roll Playroom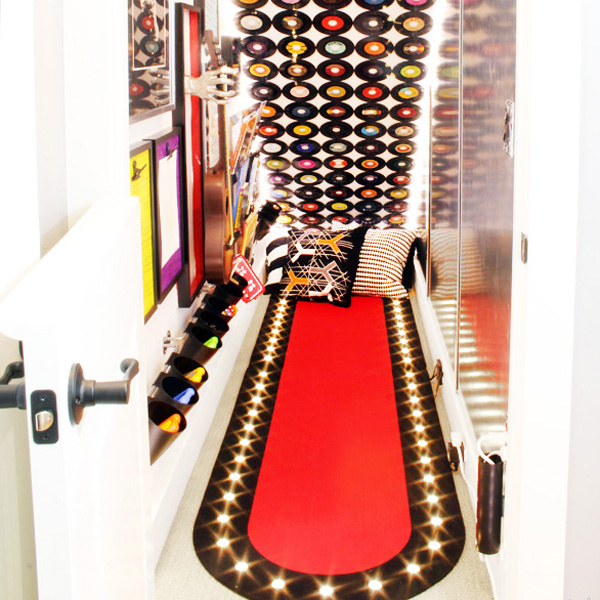 There are about 3,742 things going on in this space (and it's only12x3). Angela from blue i style created this space for her two little boys, and it was all a surprise to them (they didn't even know this space existed until their parents revealed it to them upon completion.) From magnetic plumbing parts to sheet music art frames to a reading spot… this space has it all. I kinda want to get a call to babysit just so I can hang out in here.
View From The Fridge- Entry Way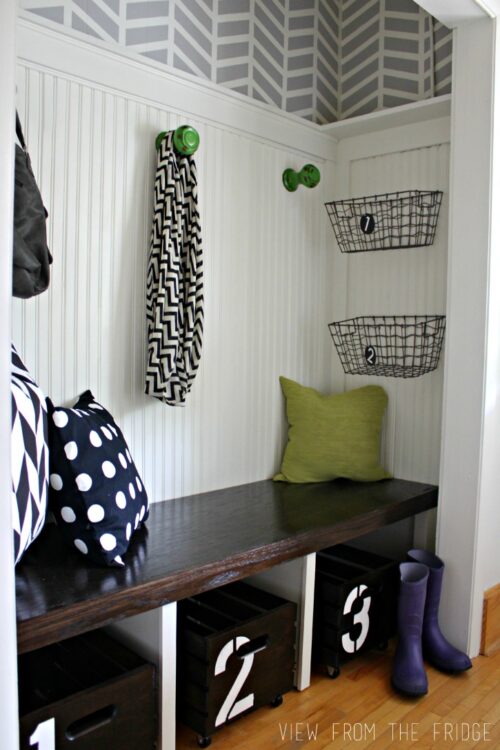 Katie at View from the Fridge (is that not just the greatest name for a blog?… love it!) transformed her entryway, and it is truly amazing.
Pink Little Notebook- Living Room/Dining Room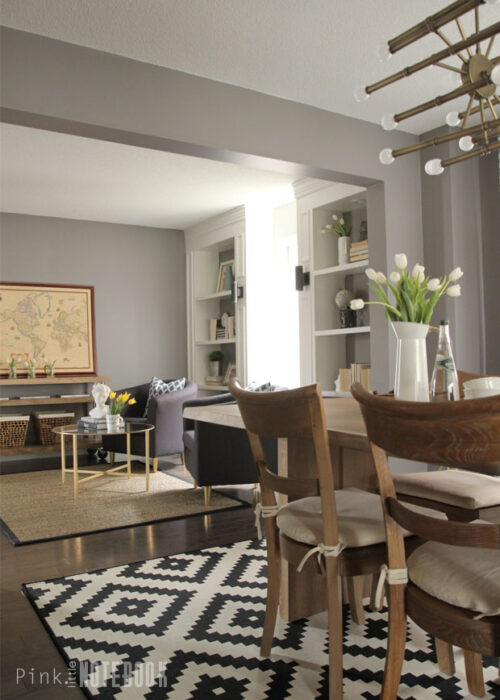 Sabrina at Pink Little Notebook actually took on 2 spaces in 1 with this living room/dining room combination. I just love the color palette in these rooms. If you click on over to the reveal, you can see how far this space has come in just a few short weeks. If I were Sabrina, I don't think I'd ever leave this space, at least until I got hungry… or thirsty… or had to use the bathroom…
The Happy Housie- Craft Room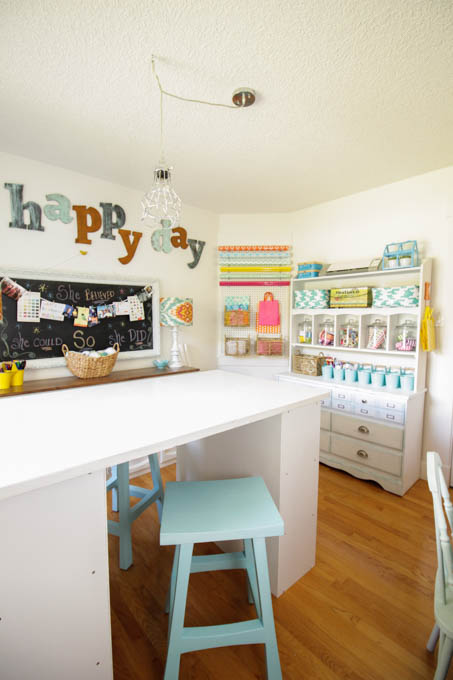 I don't actually have a craft room, but if I did, I would hire Krista from The Happy Housie to recreate exactly what she did here. This is the most amazing craft room I have ever seen! It is so bright and cheery and full of happy colors. I cannot get over how organized everything is (and I love me some organization).
Lisa Canning- Laundry Room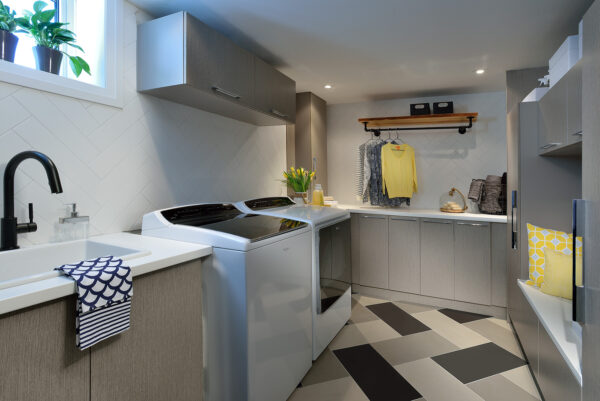 You have got to see where this laundry room started… humble beginnings. Lisa at Lisa Canning is not only 9 months pregnant with her fifth child, she turned your typical basement laundry room into an absolute masterpiece in 5 weeks. You really need to see all the pictures of this space because it's unbelievable!
Paper Daisy Design- Porch and Patio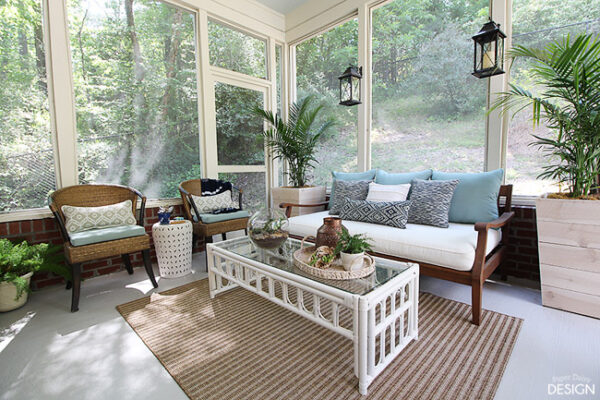 If this were my porch, I would just sit out here all day and sip lemonade and read a good book… who needs dinner or clean clothes… kids are running naked in the street? No worries, I'm just sipping lemonade on the porch. (Maybe it's for the best that I don't have this space.) Leslie from Paper Daisy Design created this tranquil space, and if you click over, you can see her patio as well.
Heathered Nest- Kids Bathroom
I love everything in this bathroom created by Heather at Heathered Nest. She created this amazing bathroom with a vintage travel theme! There are license plates and a medicine cabinet made from an old suitcase. A pocket door was added. Incredible! You have got to see everything in this bathroom!
Polished Habitat- Garage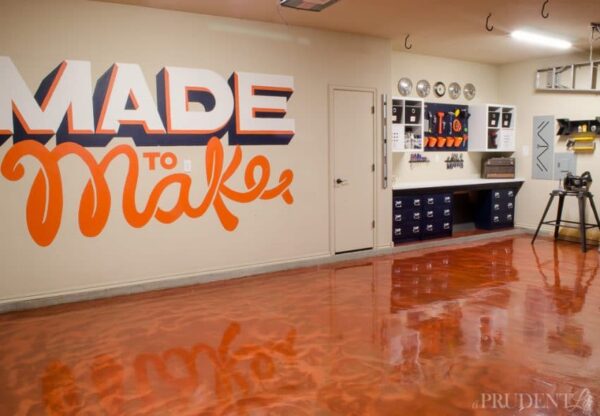 Have you EVER seen a garage this beautiful? Wanna take a swim in her floor? You actually can't, but doesn't it look like you should be able to? Melissa from A Prudent Life completely transformed her garage from a typical garage where all things accumulate, to this amazing space. Seriously, don't you just want to touch those floors? (P.S While you're over visiting Melissa's garage, you really need to see her pantry she did for a previous One Room Challenge.)
Make Them Wonder- Double Bathrooms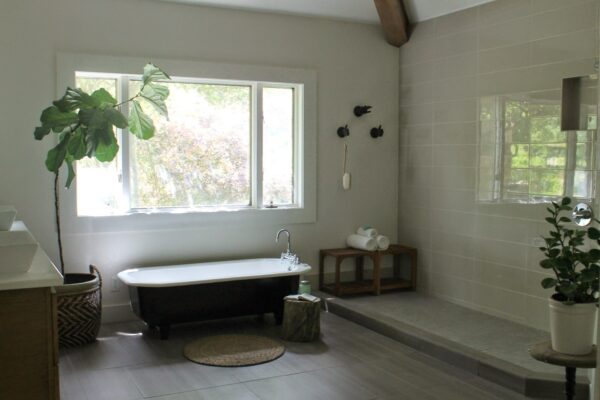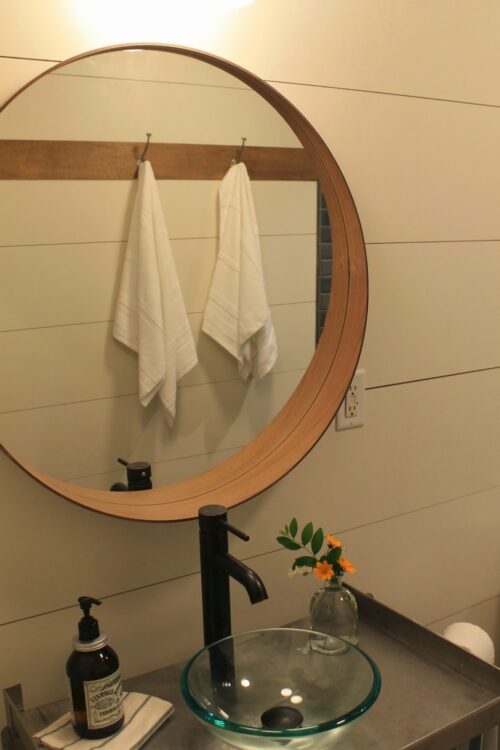 This transformation gets 2 pictures because Dana at Make Them Wonder did TWO bathrooms. She admits that they took 12 weeks instead of 6, but really that's just a One Room Challenge for each bathroom. One of these bathrooms started out completely covered in mirrors. The transformations for both are incredible!
House Updated- Dining Room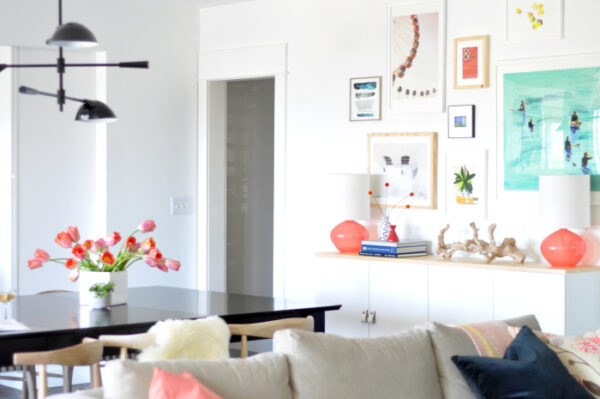 I just love all the bright colors incorporated into this dining room created by Brit from House Updated. I obviously can't capture everything in this dining room, so you'll have to click over to see the doors she painted black (a real statement in the room) and she has this fabulous dinner bell that I'd love to steal from her buy for myself.
The Pink Tumbleweed- Bathroom
This rustic bathroom by Alison at The Pink Tumbleweed is FULL of character. She used old ammunition boxes to create the mirror and a belt as a curtain tie. She has incorporated old, rusty items to create one amazing bathroom.
Thanks for sticking with me through all my favorites! Weren't they awesome? If you have been following the One Room Challenge, I'd love to hear your favorite(s)- leave them in the comments. If you are interested in seeing the Powder Room that I did for the One Room Challenge, you can check it out here.
*All photos used with permission from the original source. Permission given directly on the source's website, or, in cases in which permission was not explicitly given on the website, the individual was emailed.
Love it? Pin it!