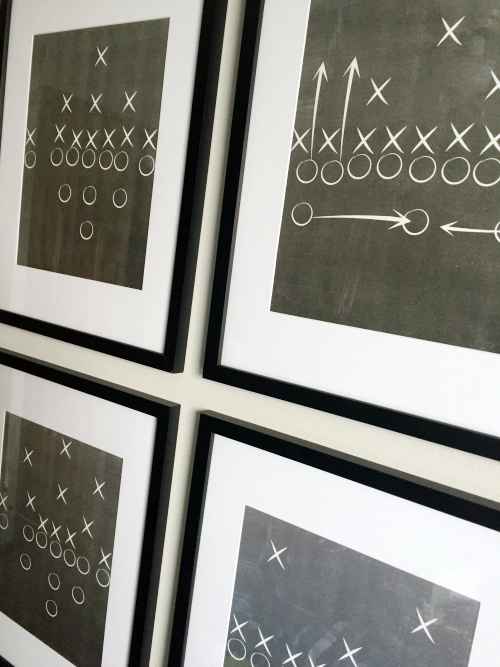 I am so happy to report that I have actually made some progress on our football themed room this week… boy, it was slow going for awhile… Here's what I've accomplished:
Paint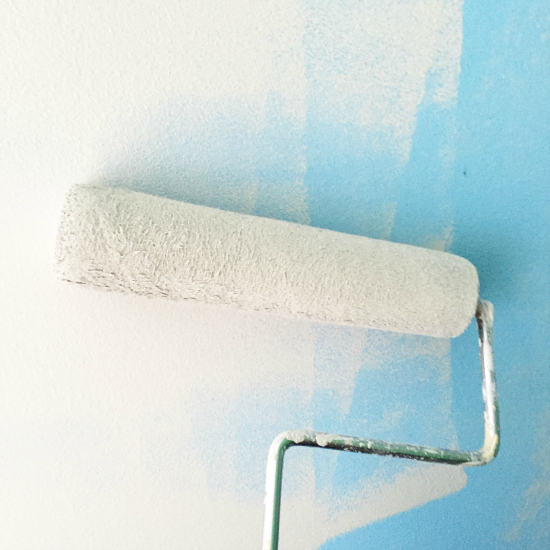 I asked my son about the bright blue walls; did he like them, did he hate them? His answer: "Paint them." Last week, I shared a couple paint samples, and I didn't go with any of them; instead I headed over to Sherwin Williams and grabbed a whole bunch of paint samples in grayish/beige-ish colors. I think their selection is awesome. After hanging about a dozen swatches on the wall, I went with Silverplate.
Wall Art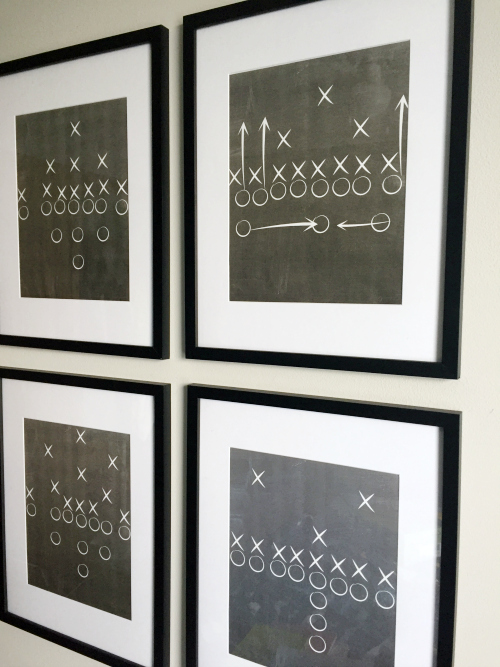 Last week, I had my son play around with PicMonkey to create his own football plays and formations. I ended up ordering some 11×14 frames from Target so I could make a gallery wall above his bed. I also ordered a 12×12 photo of the image below… picking that up next time I head over to Costco.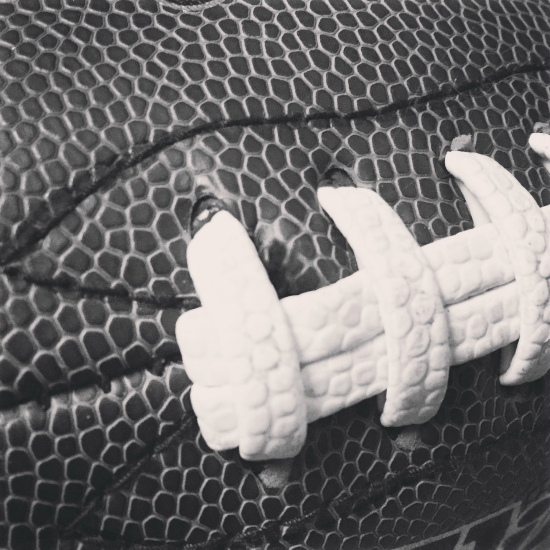 Locker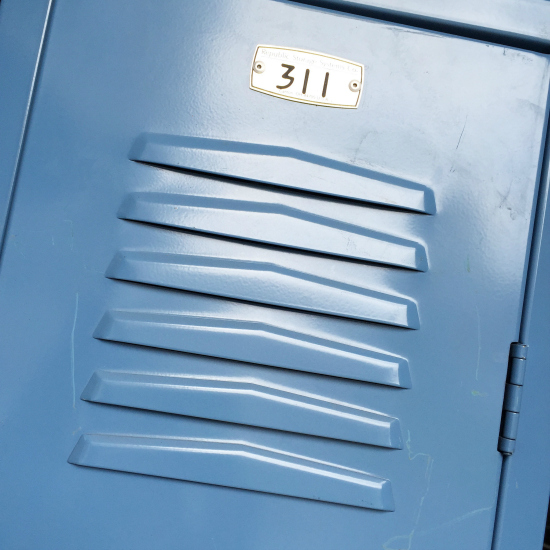 Last week I mentioned that I was waiting for the antique stores to open so I could shop for a locker (that will eventually act as a dresser), and I found the perfect fit. I do need to replace a few screws, and spray paint it. I was actually hoping to have had the spray paint done, but it's been SO cold and rainy here. Not good spray painting weather. But there is sunshine and 70s on the way, so I'll wait 'til then.
Bedding
Since the current bedding of stars and planets don't really go with the football theme, I started shopping. I found the perfect sheets at Restoration Hardware Baby and Child, but at $228, I'm going to have to go with something else. Bummer.
The Budget… So Far
If you have followed any of my $100 Room Challenges, then you already know I factor every little cost into my budget (including things like painter's tape and screws). I want to show you exactly what I spend. Now, this is a One Room Challenge (not my typical $100 Room Challenge), so I'm allowing for a bigger budget, but I still like to keep things budget-friendly. Last week my total was $30.80. Here's what I bought this week:
Painting:
1 Gallon Silverplate Paint (I had Home Depot color match this in Behr)- $26.97
Painter's Tape- $5.63
Paint Roller- $4.77
Wall Art:
11×14 Frames– $28.50 (These were on sale for $7.50 each, and then I saved another 5% by using my Redcard)
12×12 Football Print- $3.99 (At Costco)
Locker:
Locker- $45
Replacement Screws- $3.54 (3 packages of 8 at $1.18 each)
Total= $149.20
Be sure to head over to Calling It Home and check out how all the other bloggers are coming along!
Week 1 // Week 2 // Week 3 // Week 4 // Week 5 // Week 6
Want to Follow Along with Lemons, Lavender, & Laundry?
Subscribe!
Social media more your style?
Facebook // Pinterest // Instagram // Twitter