I want to start this post by shouting out a big THANK YOU to all the linking participants, and those that have stopped by to check on my progress and offer feedback & encouragement! What an amazing group of people. If you haven't had a chance to check out the rooms of the linking participants, please do so here. Everyone is working so hard!
If this is your first time visiting, welcome! If you want to catch up on where I started on the One Room Challenge, you can follow these links to see week 1 and week 2.
Here we are… week 3. Half way through! So, this week has been all about the paint. Last week I asked for your opinion on paint color (even though I already had a favorite) and most of you agreed with what I already felt in my heart to be the right choice… drum roll please…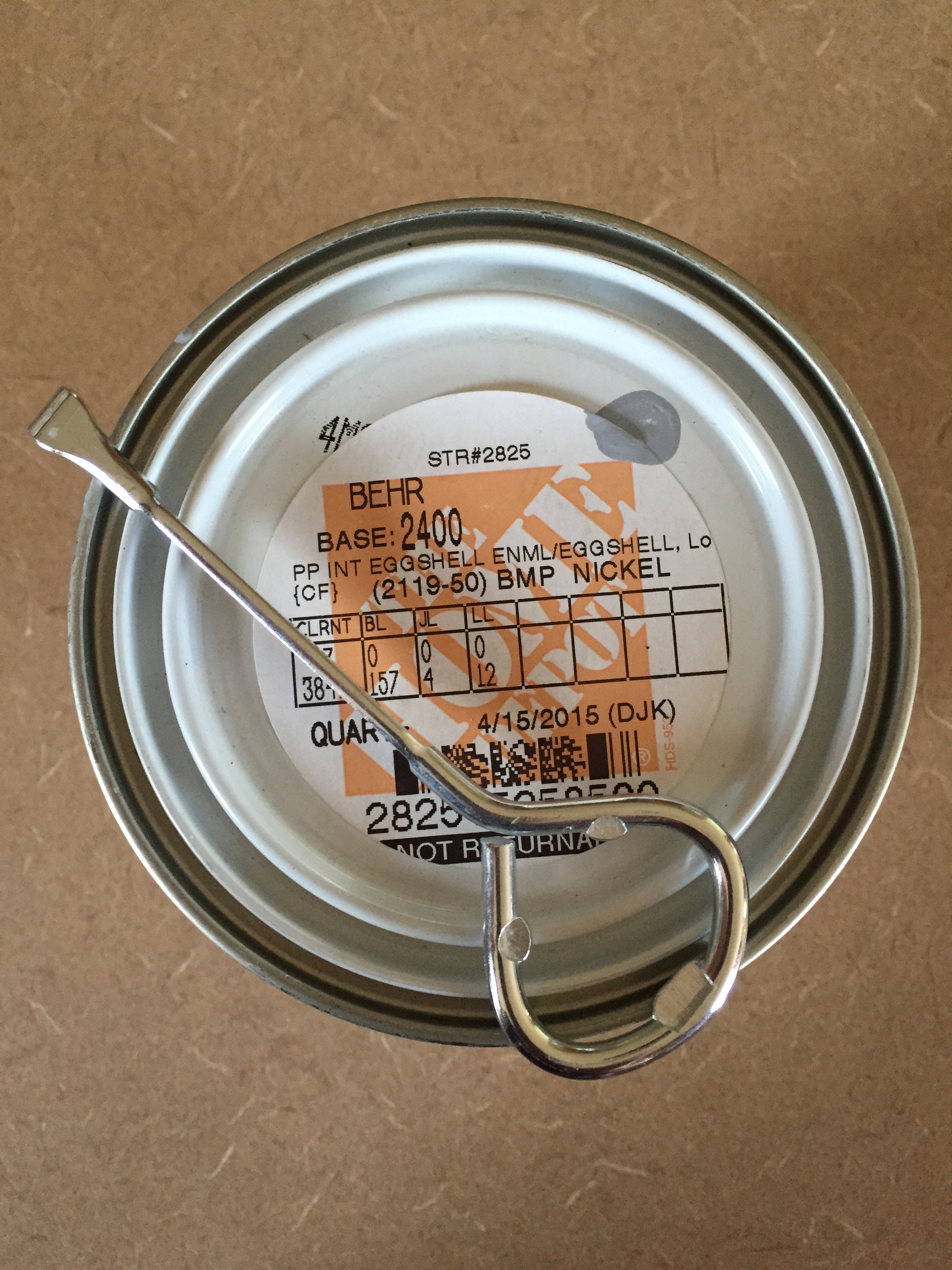 That's the darker Nickel folks, and I am so glad I went with this choice.
The lighting in my bathroom is beyond horrible as there is no natural light, and the silver lining was just too light. It almost felt like it matched the creamy white that was already on the walls. So, here's the half painted room (remember, wainscoting on the bottom, no need to paint under that).
We My husband removed the baseboards and out went that ugly mirror! YEAH! Makin' room for something better!
This week our focus will be on all things white. Painting the door, trim, baseboards, & wainscoting. Anyone have a favorite white?
I've been searching for a great rug, but have not found anything I love that will fit the space. If I don't find something, I have no problem going without the rug and just having the hardwood flooring. I actually might even like that better… we'll see. If you have any suggestions of great places to look for rugs, let me know! (Speaking of floors, does that white vent not just stick out like a sore thumb in that picture… something else to take care of!)
Sad news on the mirror I thought would add a little something to the room. After reading the reviews online, everyone said that the loops making up the border aren't actually loops, just a flat mirror with an affect inlaid in the mirror. Disappointed, but looking for other options.
I've been shopping Pinterest for décor ideas for the shelf my hubby will be making. Also looking for inspiration for the two walls that will be completely blank unless I find something.
To follow along with future progress, you can follow along:
Week 1 // Week 2 // Week 3 // Week 4 // Week 5 // Week 6
Want to Follow Along with Lemons, Lavender, & Laundry?
Subscribe!
Social media more your style?
Facebook // Pinterest // Instagram // Twitter