One of my favorite smells in the whole world is coffee, so testing homemade coffee scrub recipes was pretty much the best thing ever 🙂 … Any other coffee lovers out there? As the holidays roll around, I love trying out new recipes that can be given as gifts; and this peppermint coffee scrub certainly fits the bill!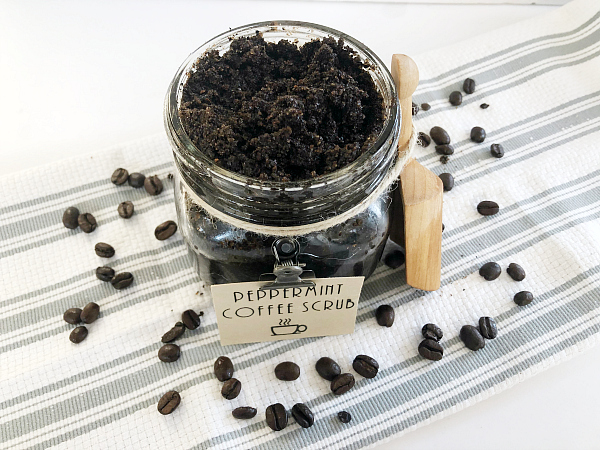 *If you'd like a little more information on making your own homemade coffee scrub, a Video Tutorial is provided at the end of this post*
This isn't my first go-'round with making a scrub. A couple years ago I made a lavender sugar scrub that I absolutely love. However, the scent of lavender reminds me more of spring, and I wanted to find something with a cozier vibe. Enter Peppermint Coffee Scrub.
So… why use coffee in a sugar scrub? First of all, it makes a great exfoliant. Not only that, it contains some pretty amazing antioxidants, like Caffeic acid, which may help to reduce the appearance of cellulite and soften skin irregularities like redness and fine lines. Sounds good to me!
What You Need to Make Peppermint Coffee Scrub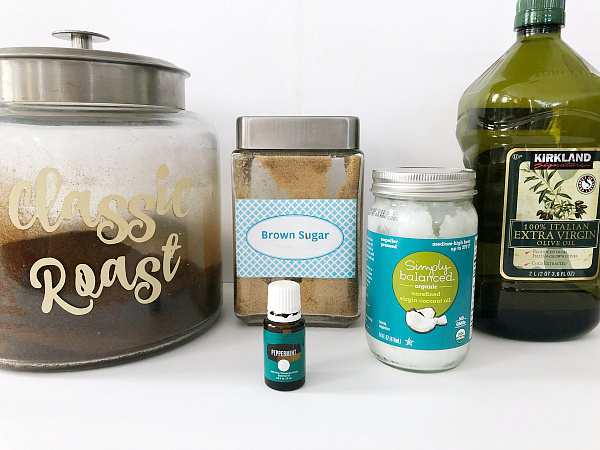 Affiliate links may be used. Please see our advertising disclosure for more information.
The coconut and olive oils serve to moisturize your skin, while the brown sugar and fresh coffee grounds are used to exfoliate and support the skin. And the peppermint essential oil? It has skin-supporting properties as well.
How to Make Peppermint Coffee Scrub
Start by adding 1/3 cup fractionated coconut oil, then add in 2-3 tablespoons of olive oil and stir to combine.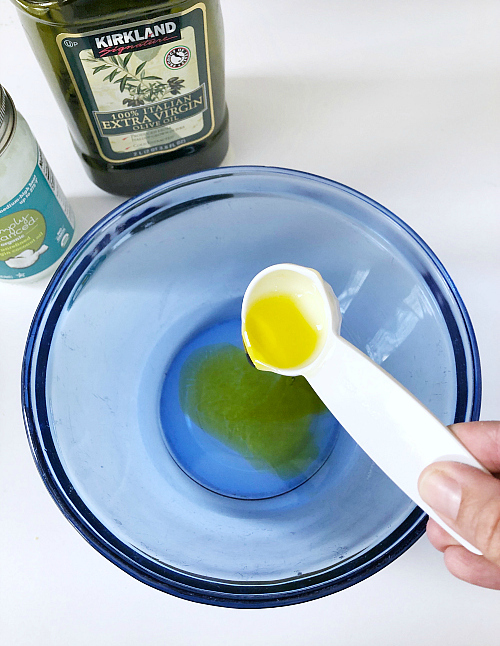 Next, add in 1/2 cup brown sugar along with 1/2 cup fresh coffee grounds. Stir.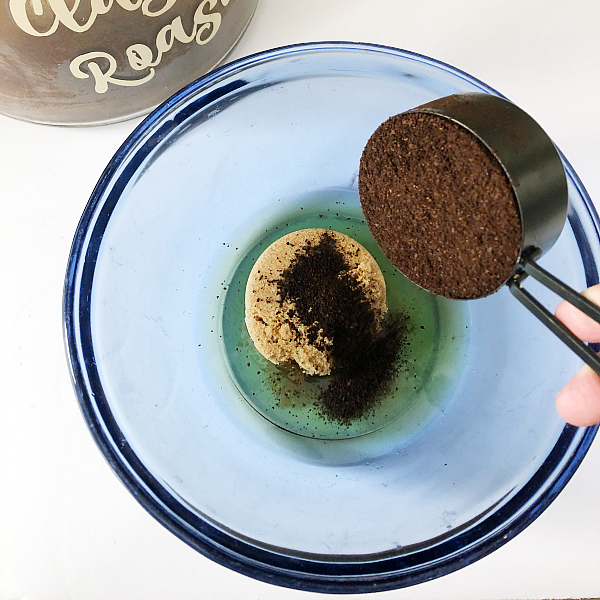 The last step is to mix in 15 drops of Peppermint essential oil.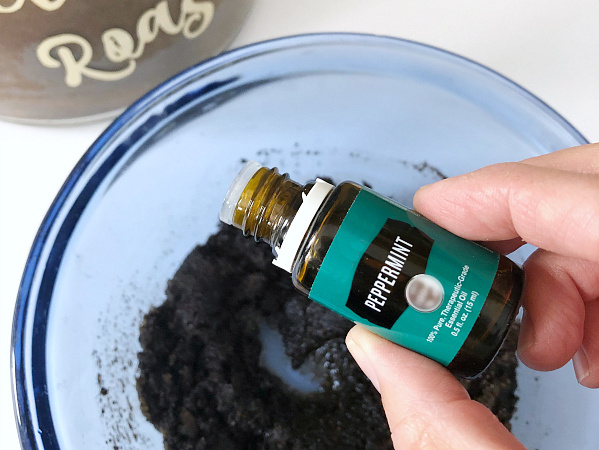 Once the mixture has been thoroughly combined, scoop it into a glass jar.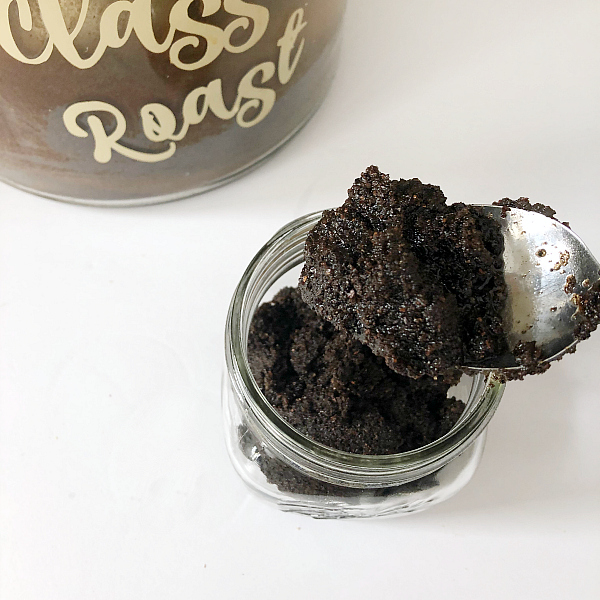 To use, simply scoop out some of the mixture with your fingers or a small scoop and evenly apply to wet (or dry) skin using a circular motion. Make sure to avoid delicate areas. Thoroughly rinse off the scrub and dry with a clean towel.
***Please note that due to the oil content of the coffee scrub, your shower/tub floor may become slippery, so please use caution. And if you choose to use this while in the bathtub, you will have coffee grounds floating in the tub 🙂 ***
If you are giving this as a gift, or just want to spruce things up, you can add a small wooden scoop and attach a label. I simply used my Cricut for the lettering and coffee cup, which I applied to a piece of cardstock. I then used a hot-gun gun to attach a small clip onto the jar to hold the label in place.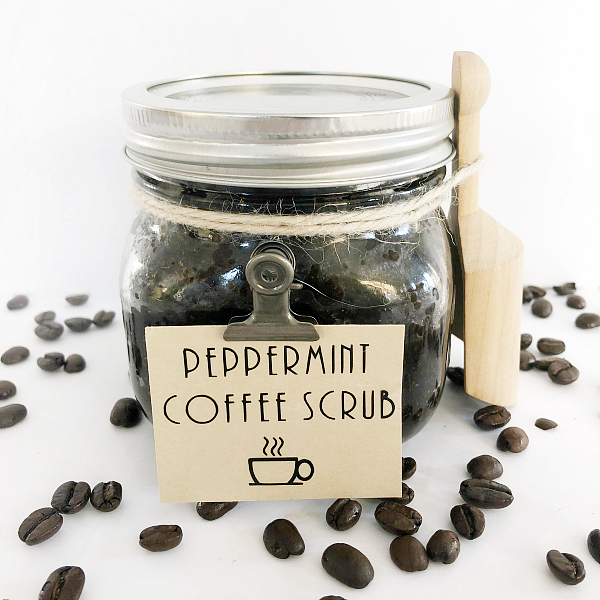 Watch the tutorial…
We are working to provide closed captioning to all our videos. While we work towards this goal, our YouTube channel provides Closed Captioning on videos as part of YouTube's interface. You may view this video on YouTube should you require closed captioning.
Love it? Pin it!