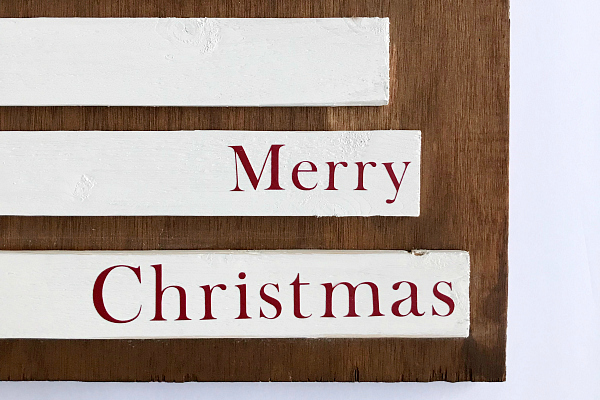 It's the second Monday of the month, so I'm joining with a few other bloggers to bring you "DIY for Less"… Christmas Style.
I'm not gonna lie. I'm drooling over all the Christmas decor my budget cannot afford. I'd love nothing more than an elaborate Christmas table setting and perfectly matching blankets and throw pillows. I want garland hung, basically, everywhere, but I think my husband would kill me when the bill arrived (Not really). So, what's a girl to do? Make some Christmas decor herself.
For fall, I made some scrap wood pumpkins that I really love, and I also made an autumn sign for the hearth; which you can see below.
I decided to combine the concept of scrap wood and a DIY sign, and here's what I came up with: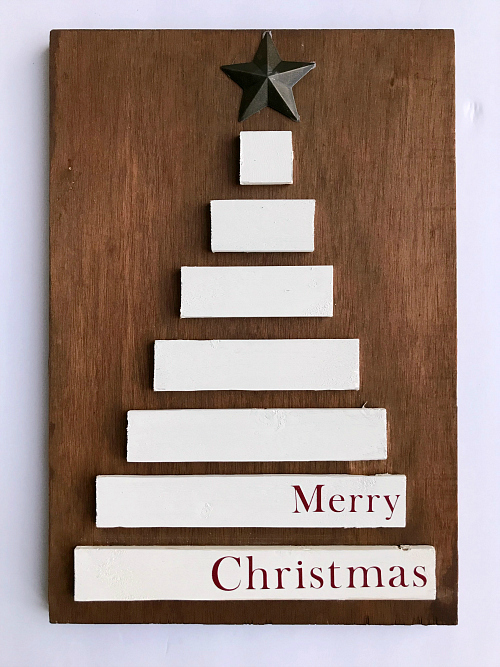 Let's walk through the process 🙂
Here's What You Need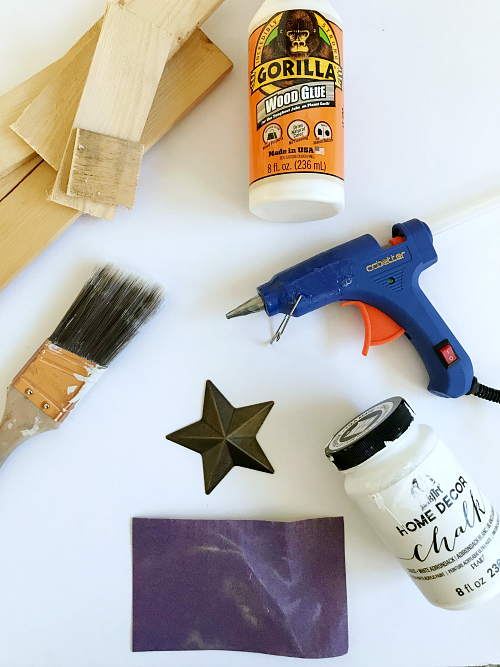 Scrap Wood- One larger piece for the sign, and several small pieces for the tree. Please Note: If you don't have scrap wood lying around, check your local hardware store for discounted wood. There's typically a stash in the back of the store that is leftover from other people's cuts, and it's marked down at least 70%.
Stain- I used Varathane's Golden Mahogany
Metal Star (Optional)- I found mine at Hobby Lobby for less than $2 (after applying a 40% off coupon) and then spray painted it with Rustoleum Flat Chestnut Spray Paint for a more rustic feel. You can buy small stars on Amazon here, however, be sure to check the size before ordering.
Hot Glue Gun and Hot Glue Sticks (if applying the star)
Vinyl Cutting Machine (Optional)- I personally love my Cricut.
Vinyl (Optional)
Directions:
I decided to make my Autumn Sign reversible, and create my scrap wood Christmas tree on the back. For reference, the piece of wood I used for the sign is 17 3/4″ x 12 1/4″ x 3/4″. I had only stained the front of the Autumn Sign, so I started by staining the back side.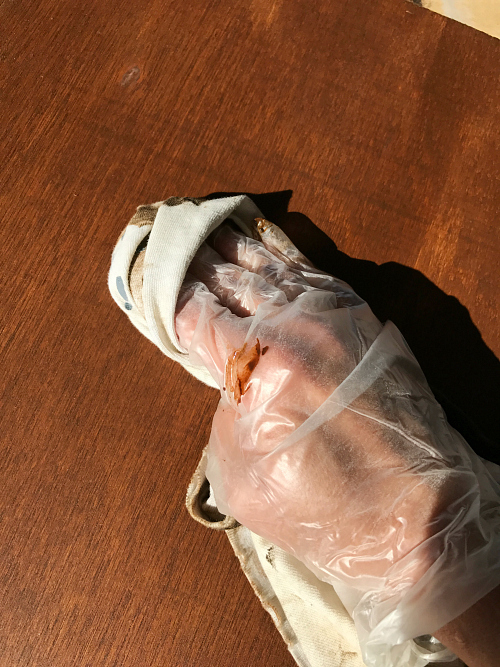 Staining Tips: I have found the easiest method to staining is using an old rag for application, however, if you choose this route, remember to wear gloves! Please read directions on your stain carefully for proper use, and always use in a well ventilated area.
While the stain was drying, I cut my "tree pieces". I had a piece of wood in the garage that was about 3/8″ thick, and  1 1/2″ wide. See below: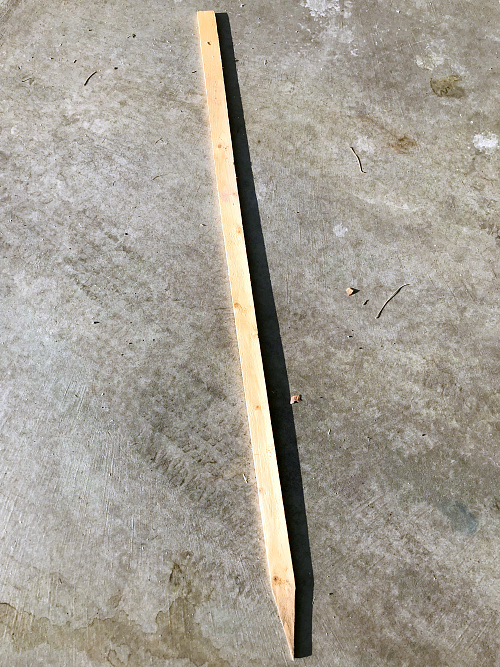 We cut the large piece into 7 smaller pieces: 1.5″, 3″, 4.5″, 6″, 7.5″, 9″ and 10.5″. Once cut, I sanded each piece, and painted them using white chalk paint.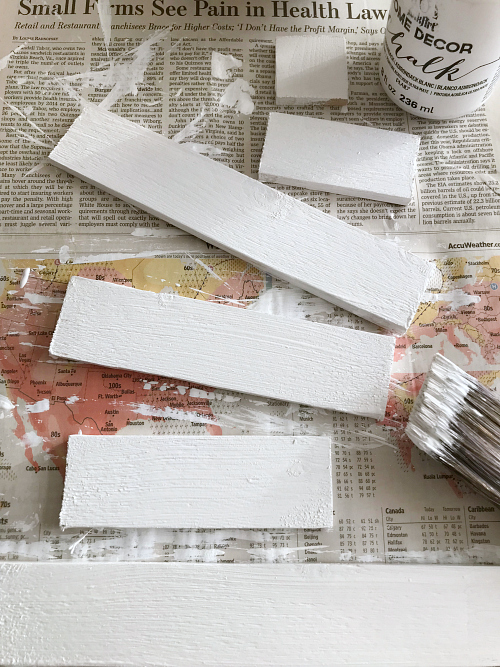 Once the stain and paint were dry, I used wood glue to adhere my scrap wood onto the sign in an order that resembled a Christmas tree.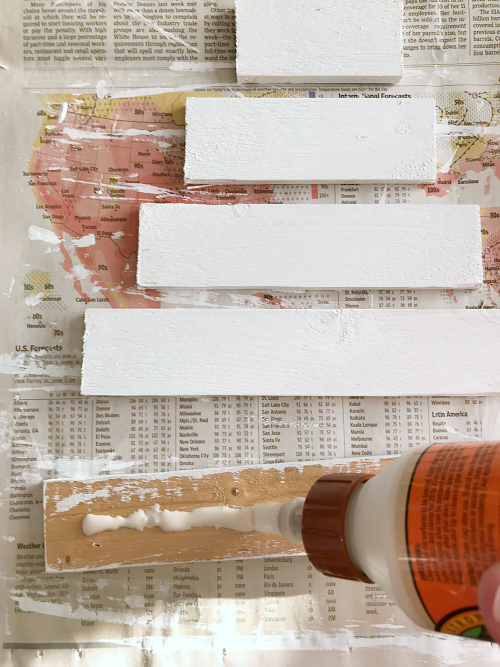 I then used my hot glue gun to add a metal star to the top.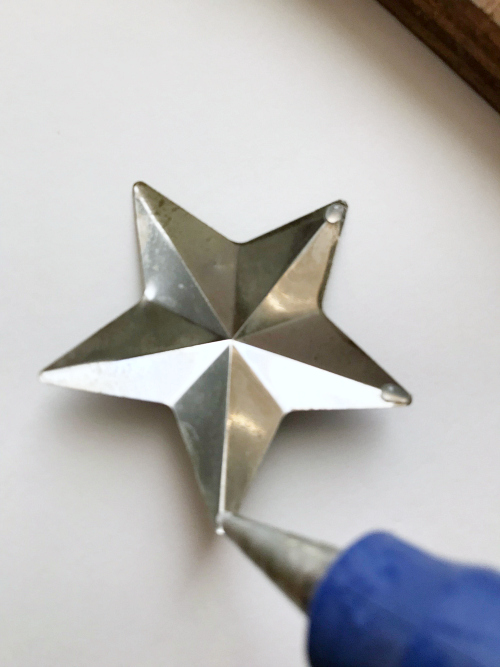 I decided to add a little "Merry Christmas" lettering using my Cricut and deep red vinyl, however, this is completely optional.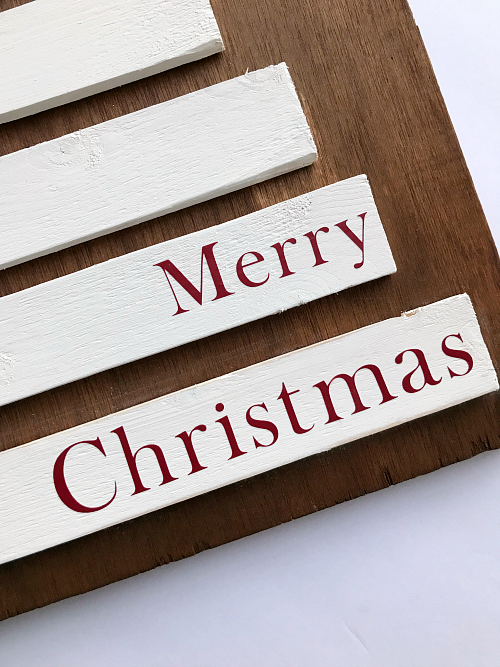 Ta da! Super easy little sign that looks perfect on my hearth.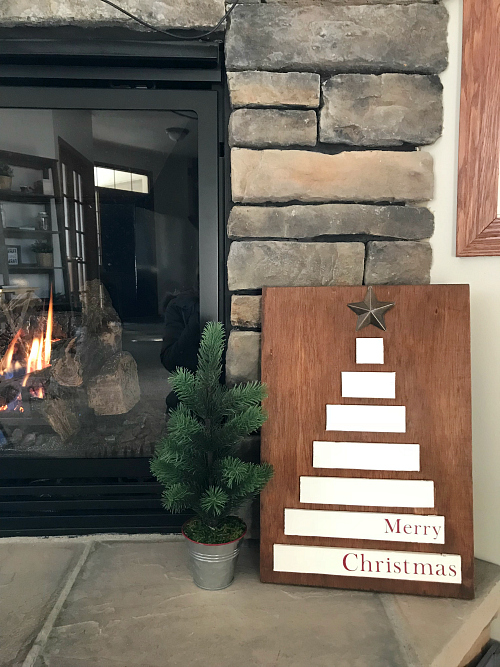 Best part? I only spent $1.79 on this project. I had everything I needed expect the metal star.
Be sure to check out some other Christmas decor ideas, using the links below.

Love it? Pin it!