The end of the year is a time to look back and reminisce about all that has happened, so I thought I'd take a look at the top 10, most viewed, posts of 2016. Ready? Here we go…
(To visit the post, simply click on the image or follow the links provided 🙂 )
10.) Budget Friendly Bathroom Storage
Our master bathroom storage was a bit out of control, so I made a trip to the dollar store and bought a bunch of brightly colored plastic bins. After adding some spray paint, those neon colors quickly changed to an oil-rubbed bronze. You can view the post with all the details here.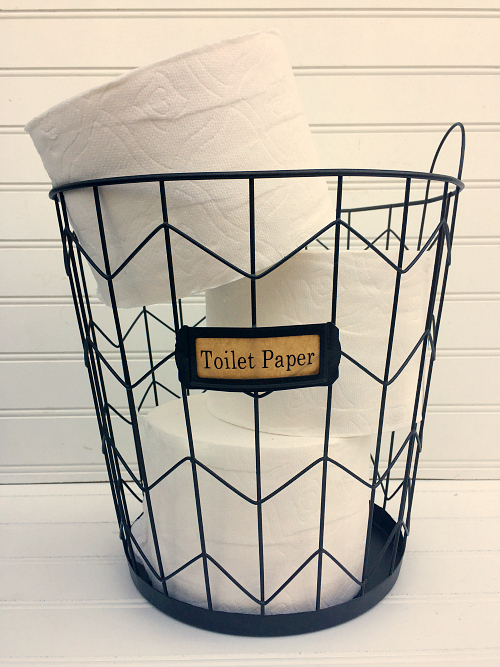 9.) DIY Wood Overlay for Wire Shelving
I do not like wire shelving… at all. I don't like that things are constantly falling through the cracks and sitting lop-sided on the shelf, so my hubby and I grabbed a few cedar fence posts and made a wood overlay to cover the shelving… and it only cost about $20. For all the detail, click here.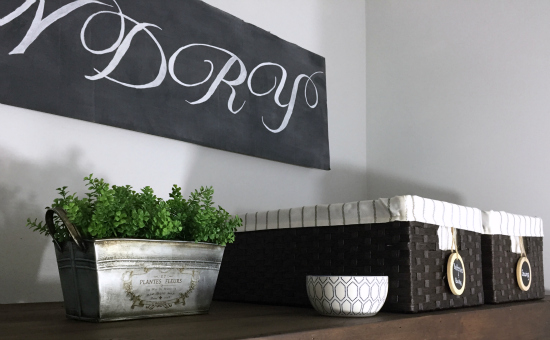 8.) Removing Toilet Stains
Totally gross. Toilet Stains… but this post became popular because I share the easiest way to remove these unsightly stains from your toilet. Learn the simple trick here.
7.) $85 Laundry Room Reveal
This laundry room makeover was done for a mere $85. It included a FREE chalkboard sign using a piece of cardboard, a wood overlay for the wire shelving, painting the walls, painting the dryer (to match the washing machine), a lint box constructed from a cereal box, and some printable art hung from pants hangers. This makeover is still my favorite! Get all the details here.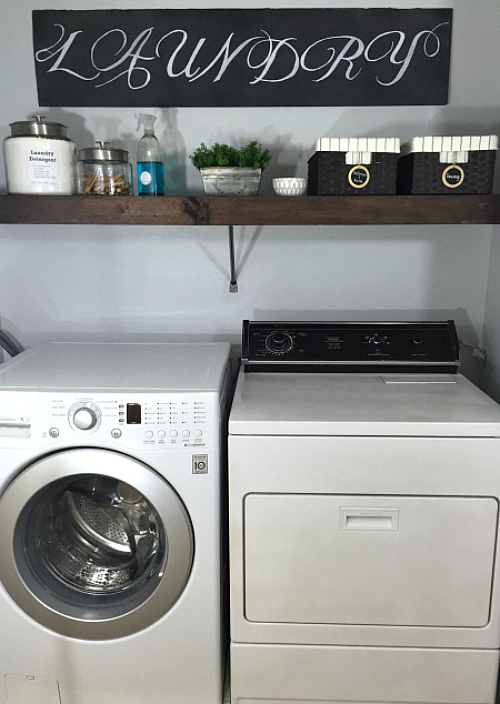 6.) Cleaning a Microfiber Couch
Microfiber can easily become dirty, but this material comes clean with two ingredients you probably have on hand already. Find out how to get your microfiber couch looking new again by clicking here.
5.) Cleaning a Porcelain Sink
I'm not gonna lie. This cleaning tip still amazes me. A little baking soda… a little hydrogen peroxide… and suddenly a stained sink is renewed. I can see why this post remains one of the post viewed posts in 2016. Get all the details here.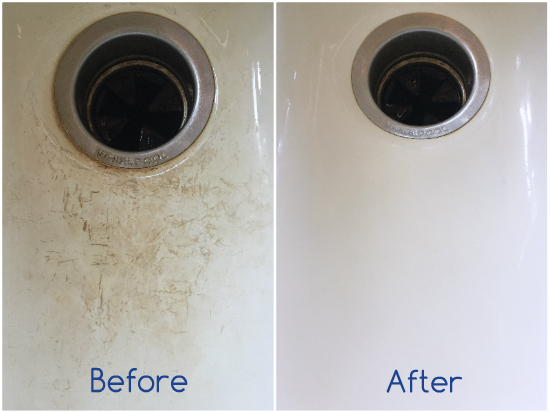 4.) Homemade Bath Salts
A little bit of relaxation; that's what these bath salts offer. They are incredibly easy to make (requiring about 3 minutes). Need this for yourself? Get the recipe here.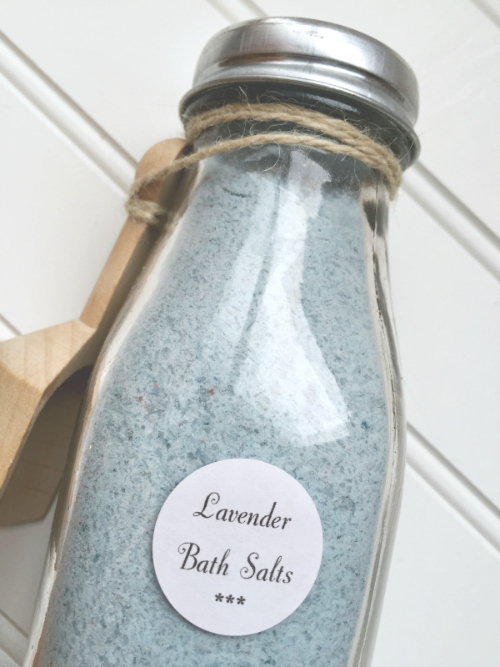 3.) Creating Storage Solutions
These bins were part of my $100 Room Challenge series in which I redid our coat closet. While they may look like metal, they are actually spray painted plastic. Find out how I made them here.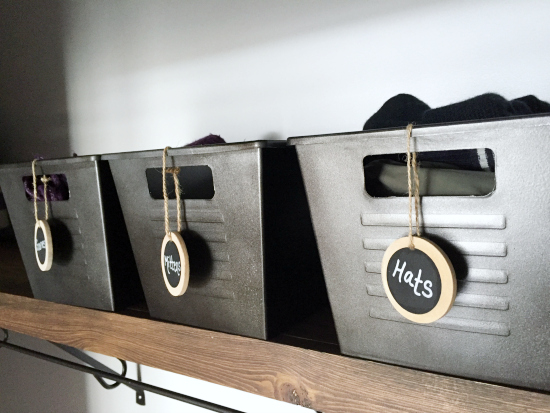 2.) Mudroom/Pantry Food Storage
These bins used to be bright orange… again, just adding a bit of spray paint transformed them into perfect storage for our pantry. Are you seeing a theme here? Spray painted plastic bins provide a budget-friendly way to get a "higher-end" look for less. Get all the details on these bins… plus some other budget-friendly storage ideas here.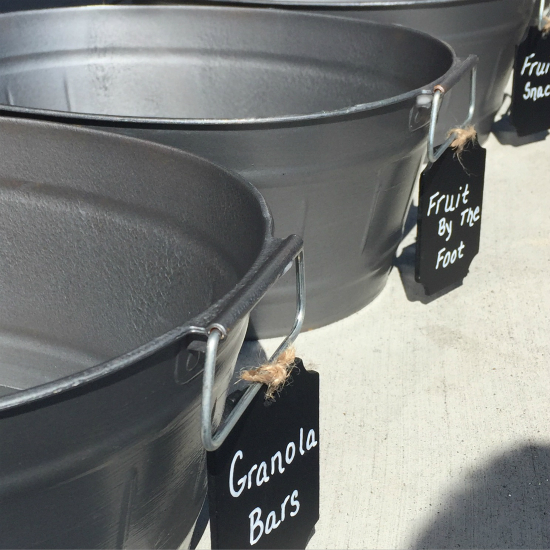 1.) Easy Way to Dust Lamp Shades
This post took off on Pinterest in March of this year earning it a feature on Good Housekeeping, Country Living, House Beautiful, and more. This just might be one of the easiest cleaning tips I've ever shared. Want to learn more? Just click here.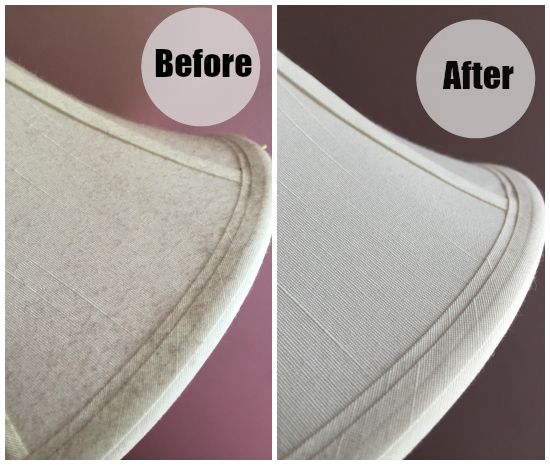 Thanks for looking back over the year with me. Hopefully you found a couple things to inspire you in 2017.
Happy New Year!
Erin
Want to Follow Along with Lemons, Lavender, & Laundry?
Subscribe!
Social media more your style?
Facebook // Pinterest // Instagram // Twitter
Love it? Pin it!