Let's chat about a few common essential oil terms and what they really mean.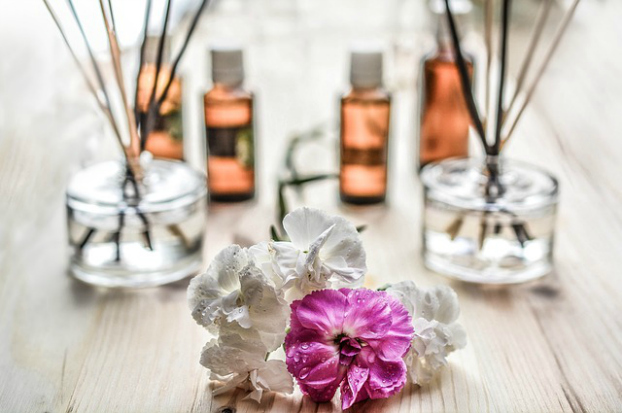 Commonly Used Essential Oil Terms
Therapeutic Grade Essential Oils
Don't the words "Therapeutic Grade" sound good? The truth is, any essential oil company can use the words "therapeutic grade" because no one actually monitors or "grades" essential oils. Each company defines what therapeutic grade means to them and then they meet their own set of standards for therapeutic grade. One company has gone so far as to trademark (in other words, pay for the sole ability to use) a phrase making their oils seem as though they are the only oils meeting a certain standard. Unfortunately, seeing "therapeutic grade" on your essential oil doesn't mean anything in terms of quality. What you should look for is a company that has high standards for their definition of "therapeutic grade".
UPDATE: It seems that companies are now getting in trouble for using the term "therapeutic grade" as there has been no evidence showing essential oils provide therapeutic benefits. At least one company has had to remove the phrase from their labels.
Pure Essential Oils
The term "pure" means exactly what you would think it means: pure. A bottle containing pure essential oil means nothing has been added to the oil. One company claims the FDA requires only 5% of an essential oil be used in order to call it "pure". I have not found any statement from the FDA supporting this. Does it mean it's not true? No… but I cannot find evidence to support it. The truth is, the FDA does not monitor essential oils because essential oils are considered "cosmetic". This does not necessarily mean essential oils don't have wonderful qualities, it just means that no essential oil company has submitted their research and had it evaluated by the FDA to be used medicinally. This is also why you will see statements that essential oils have not been evaluated by the FDA for medicinal purposes. My guess would be that the term "pure" is true, but it may be a lesser quality "pure". See below for more information on that.
First, Second, Third & Complete Distillation
The idea of first, second, and third distillations seems debatable among essential oil companies. Some state they use 1st distillation oils; others deny this is even a real thing. Here's what I could find on the issue. Many essential oils are steam distilled. Depending on the oil being extracted, plants are distilled for various lengths of time, at varying temperatures. From my understanding (and correct me if I'm wrong), most essential oils are obtained after the first distillation. However, there are a few essential oils that do go through a couple more distillations for certain reasons. Here are a couple examples I found:
Ylang Ylang– "because it is highly prized in the perfume industry where varying aromatic compounds are desired dependent upon their molecular weight and aroma." –Source
Bitter Almond Oil– "Most essential oils do not need to be redistilled. The only time this happens is if you are trying to remove some of the minor constituents found in the essential oil. Most often this is done for the food flavoring industry. This is also done for toxic substances such as hydrocyanic acid (cyanide) in bitter almond oil. Because cyanide is so toxic, this oil is legally required to be redistilled." –Source
Bergamot– "Bergamot is a highly phototoxic essential oil… This means that the chemical constituent that makes Bergamot so phototoxic, bergapten, has been removed from our Bergamot making it safe to use in the sun." –Source
Looking at the example of Ylang Ylang, mentioned above, the perfume industry would value the proper aromatic compounds for the fragrance industry, thus using the 3 distillation oil, however, an essential oil company (that values the beneficial properties of the oil vs. the fragrance profile) would use a complete distillation, meaning all the essential oil obtained from all three distillations.
GC/MS (Gas Chromatography Mass Spectrography) Testing
This testing is done by some essential oil companies, often on every batch of oil. Many companies run the test not only in their own labs, but in independent laboratories as well. This testing is done to make sure the level of purity is what the company claims. There are certain markers that should be met for pure oils. It has been stated that essential oil companies have the know-how to alter oils in a way that would provide a lower quality oil that still passes the test. This does not mean companies actually alter their oils, it just means they could.
Wondering where to buy essential oils? Check out this post for some helpful information.