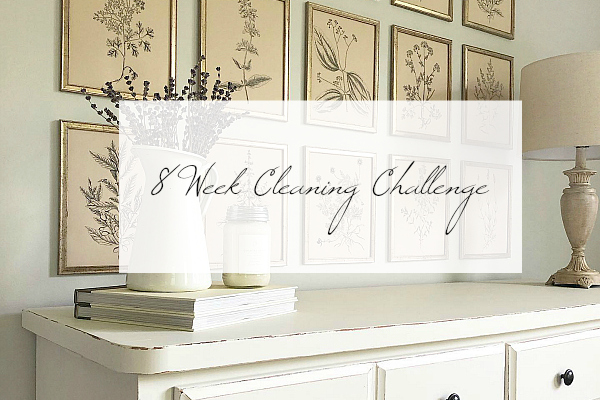 Welcome to the 8 Week Cleaning Challenge!
Sometimes looking at everything that needs cleaning and organizing can be extremely overwhelming. This cleaning challenge breaks it down, focusing on just one area of your home each week. Every post gives you a list of tasks to perform during the week, and a printable so you can check things off as you go. Good luck!
Make sure to stay on task with the 8 Week Cleaning Challenge by signing up to receive the series in your inbox. Every Monday you will receive an email with your challenge for the week.
Love it? Pin it!