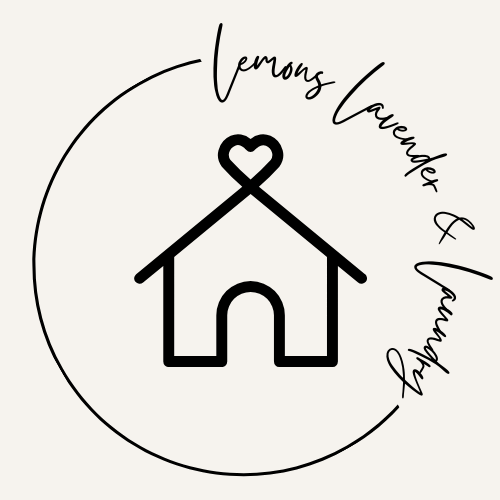 Hi there! I'm Erin, and I am SO glad you stopped by. I hope you'll grab a cup of coffee and stay awhile.
A Bit About Lemons, Lavender, & Laundry
I started this blog in February 2015 under the name "The Organized Life". My intention was to primarily focus on organizational posts, however, as the months passed by, I started to share cleaning tips and redoing rooms with $100. I soon realized my blog had outgrown its name. On March 21st, 2016, I launched a new site with the name Lemons, Lavender, & Laundry. Lemons represent the cleaning tips. Lavender, for creating an inviting home. And finally, Laundry… because, despite the images of a clean and tidy home, our house has piles of laundry just like everybody else. I want this blog to share "real life" as well. (Don't believe me? You can check out my Real Life Home Tour for a little dose of reality 🙂 )".
A little About Me
Wife
My hubby and I have been married since 2001. I seriously could not do this blog without him. I come to him with crazy ideas, like, "Hey Honey, wanna build me a coffee station?" and he makes it happen.
Mom
I am a mom to 3 amazing children. My first is full of smiles, joy, and kindness. Cleaning and organizing are not her forte, and she knows it. She once told me she wished she was allergic to cleaning 🙂 . My second is going to be an entrepreneur one day. He once went around our neighborhood selling snowballs in a snowstorm, and people actually bought them (myself included). My last little guy is a ham. He does the unexpected, and can be summed up with this conversation:
Me: "Do you think that was a good idea?"
His response: "No. But it was a fun idea."
Can't argue with that.
Work
Although most of my time is now spent being a mom and blogger, my actual career has been working with those struggling with Eating Disorders in a residential setting.
Play
I absolutely love blogging. I get so excited to come up with different ideas and share them with you. Other things on the list include frequenting coffee shops, browsing (and buying from) our local vintage shops, and roaming through bookstore aisles.
Thanks for taking the time to check out my blog! I hope you stop by often. Each day I am inspired to write more because of you!
Want to Follow Along with Lemons, Lavender, & Laundry?
Subscribe!
Social media more your style?
Facebook // Pinterest // Instagram
Here are a few of the most popular posts for you to check out while you're here: