Sore feet? Try this DIY Foot Soak recipe made with Epsom salt, essential oils, and tea.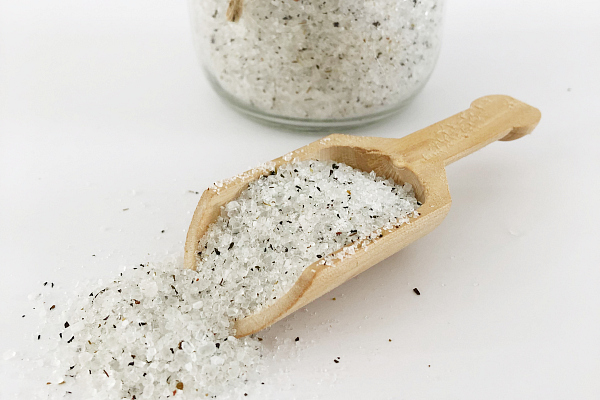 *If you'd like a little more information on making your own homemade foot soak, a Video Tutorial is provided at the end of this post*
Oh. My. Goodness! This DIY Foot Soak smells absolutely divine! And the best part is, you can adapt it to whatever scent you love. I'm going with "Sweet & Spicy" for these long winter months, but come summer, I may opt for a Lavender & Chamomile instead. This recipe is incredibly easy, so let's get started…
What You Need to Make A Foot Soak with Tea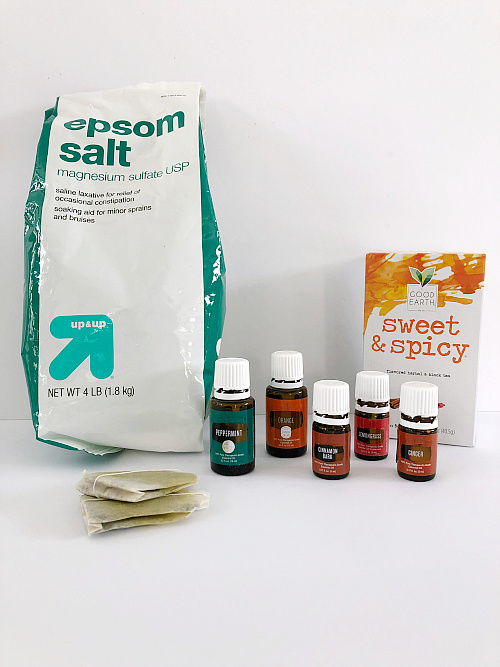 Affiliate links may be used. Please see our advertising disclosure for more information.
***UPDATE*** I thought of this after I made this recipe (of course), but you could also purchase tea filters and add the soak to them. This would help avoid little pieces of tea needing to be cleaned out of the foot basin later on.
How to Make A Foot Soak
Start by pouring 2 cups of Epsom Salt into your mixing bowl. Then add the essential oils of your choosing; with the goal of 10-15 drops total.  Then thoroughly mix the essential oils into the Epsom Salt.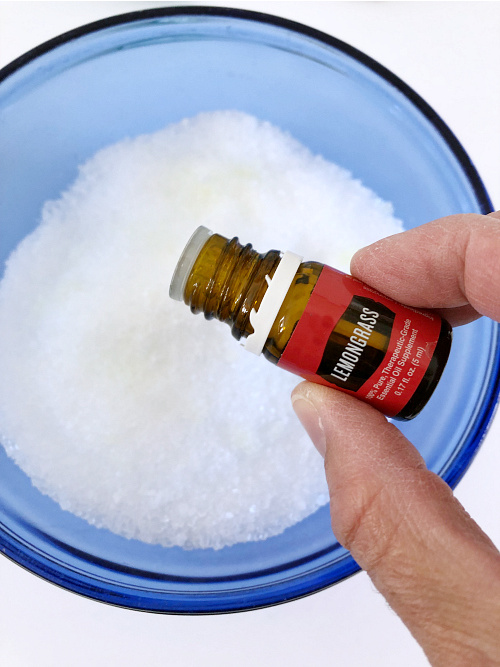 I used 3 drops Lemongrass, 3 drops Cinnamon Bark, 2 drops Peppermint, 1 drop Ginger, and 3 drops Orange. (Had I had Chamomile, I would have added that as well.)
Then take 2 bags of tea, cut the tops off of the tea bags, and add the tea to your Epsom Salt/Essential Oil mixture; and thoroughly mix the tea in.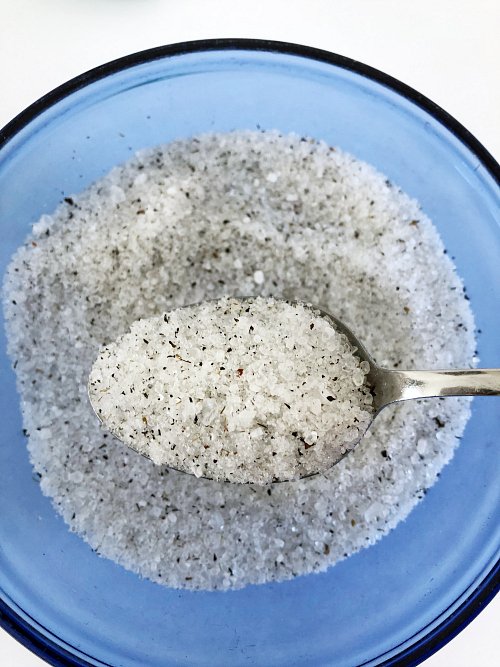 Scoop the mixture into an airtight glass container (add a little wooden scoop with twine if you choose) and you're done. (Or, as mentioned above, add the soak to some tea filter bags.)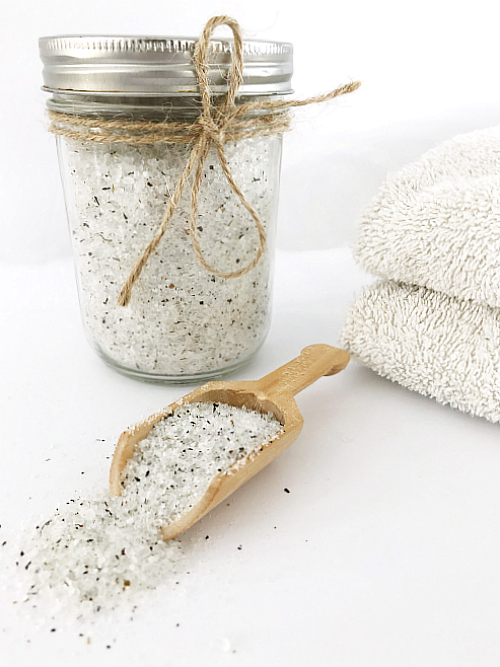 When ready to use, add 1-2 scoops of the mixture into a foot soak basin with warm water.
Relax and Enjoy!
Watch The Tutorial
We are working to provide closed captioning to all our videos. While we work towards this goal, our YouTube channel provides Closed Captioning on videos as part of YouTube's interface. You may view this video on YouTube should you require closed captioning.
Love it? Pin it!