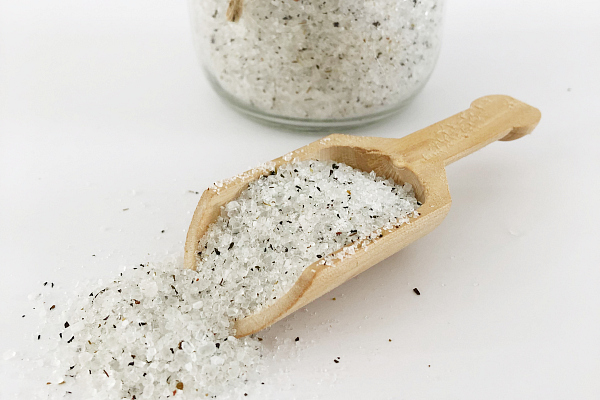 *If you'd like a little more information on making your own homemade foot soak, a Video Tutorial is provided at the end of this post*
Oh. My. Goodness! This DIY Foot Soak smells absolutely divine! And the best part is, you can adapt it to whatever scent you love. I'm going with "Sweet & Spicy" for these long winter months, but come summer, I may opt for a Lavender & Chamomile instead. This recipe is incredibly easy, so let's get started…
Here's What You'll Need: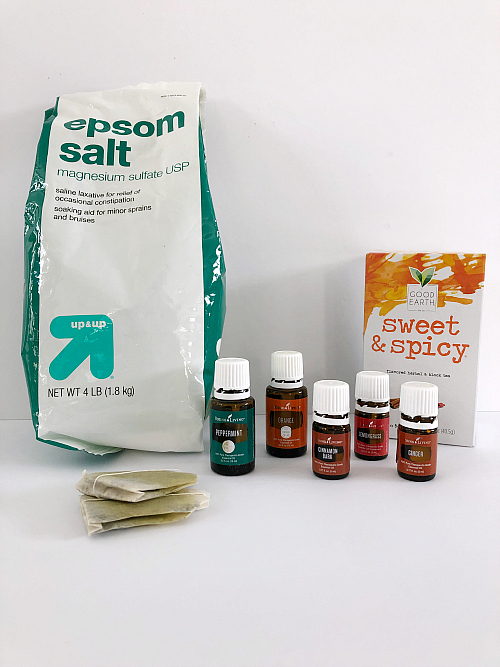 Directions:
Start by pouring 2 cups of Epsom Salt into your mixing bowl. Then add essential oils of your choosing; with the goal of 10-15 drops total.  Then thoroughly mix the essential oils into the Epsom Salt.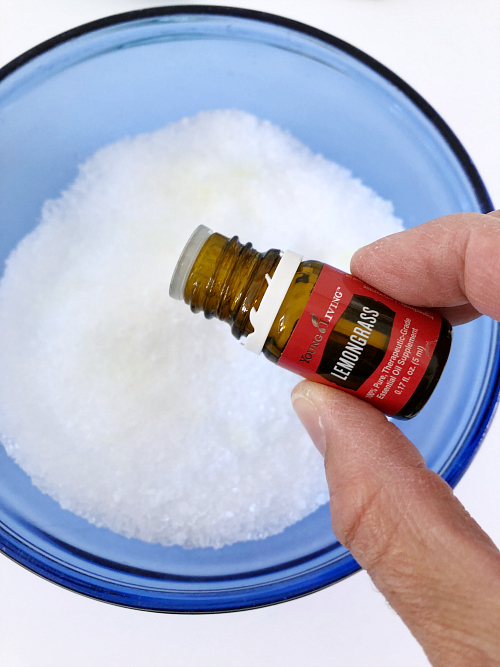 I used 3 drops Lemongrass, 3 drops Cinnamon Bark, 2 drops Peppermint, 1 drop Ginger, and 3 drops Orange. (Had I had Chamomile, I would have added that as well.)
Then take 2 bags of tea, cut the top off of the tea bags, and add the tea to your Epsom Salt/Essential Oil mixture; and thoroughly mix the tea in.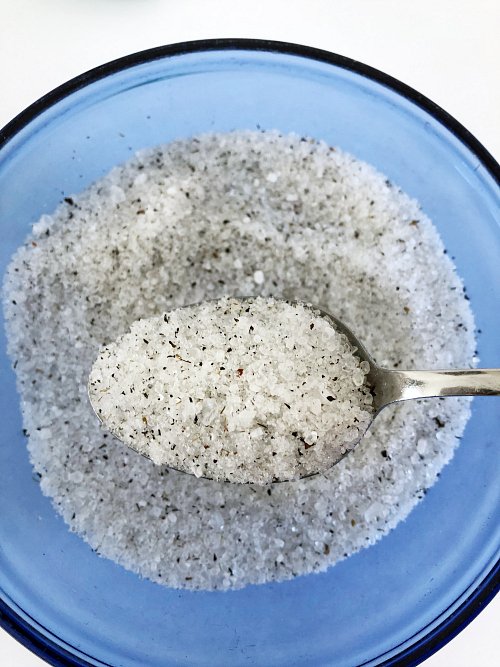 Scoop the mixture into an airtight glass container (add a little wooden scoop with twine if you choose) and you're done.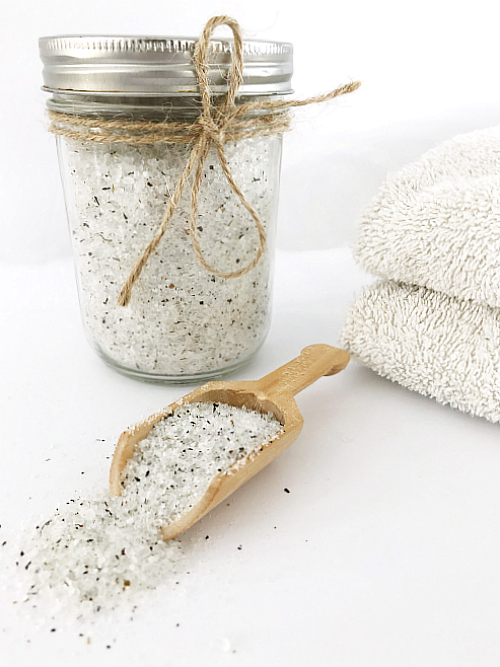 When ready to use, add 1-2 scoops of the mixture into a foot soak basin with warm water.
Relax and Enjoy!
Watch This Tutorial
Want to Follow Along with Lemons, Lavender, & Laundry?
Subscribe!
Social media more your style?
Facebook // Pinterest // Instagram // Twitter
Love it? Pin it!