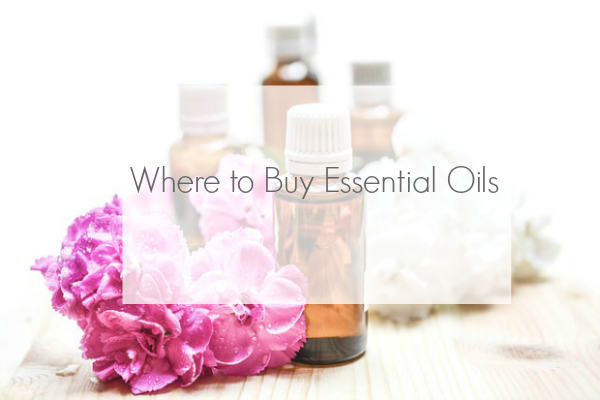 More than anything, I want you to feel comfortable with the brand of essential oils you choose to use; whether you buy from the same company I do, or not. However, I also know that choosing a brand can be incredibly overwhelming. How do you know whether you are getting truly pure essential oils, or just diluted fragrance oils with little, if any, therapeutic benefit? (Did you know that companies actually label their essential oils as 100% pure even when they're not? Check out this video for an eye-opening look into the world of fake essential oils.)
If you are one that likes to listen vs. read, you can check out the video below which talks all about choosing an essential oil brand, and why I went with the brand I did.
Spoiler Alert: Not all brands are created equal. Seriously!
So Which Brand Do I Use?
I exclusively use Young Living Essential Oils.
How Do I Buy Oils from Young Living?
Young Living provides everyone with two options for purchase:
Option 1: Buy Retail
Affiliate links are used on this page. Please see full disclosure here.
Simply pop over to Young Living, add desired items to your cart, and select "Checkout" when you're ready. You will be given the option to sign up as a member (see below) or as a retail customer. Select "Retail Customer". Under the "Retail Customer Graphic" you are asked whether someone referred you. I would love to have you join my team by entering my member number into the two boxes: 3422543. (Know that if you do not enter a member number, you will be randomly assigned to a team.) Then fill out your information to process your order.
Order Your Young Living Products Now!
Want to get a 24% discount on all your Young Living products?
Option 2: Become A Member
Becoming a member means that you get all your products at a 24% discount. Becoming a member does not mean you have to sell oils. It does not mean you need to make monthly purchases. And it does not mean you need to join the rewards program. To become a member, you start by purchasing a starter kit; and the kits start at just $35. Let's take a look at all the starter kit options:
I want to let you know, that if you sign up with Young Living (as a member) using the links in this post, you will become part of my "team"; and I would love to have you! When you join, I am here to support you; to help you as you begin this journey. I will get you plugged into a wonderful Facebook Group, where you'll be able to ask questions and learn about the amazing benefits of essential oils and non-toxic products. I will also send you out some wonderful resources that will help you understand, and use, your essential oils to get maximum benefit. If you decide to purchase any of the starter kits below, you will be asked for a sponsor and enroller number, please make sure 3422543 is entered for both, as this assures you are added to my team 🙂 If you do not enter a member number, you will be randomly assigned to a team.
Become A Part of My Young Living Team!
Premium Starter Kit
I decided to become a member in 2015 by purchasing the Premium Starter Kit. This kit is amazing for those that are just getting started with essential oils, because you get 12 bottles of essential oil and a diffuser (plus a bunch of other goodies). This starter kit is truly the best deal of all the starter kits offered.
In early 2019, the Premium Starter Kits got a new look and more oils!
A variety of diffusers are available with this starter kit:
Dewdrop Diffuser– $165 // Desert Mist Diffuser– $165 // Rainstone Diffuser– $210 // Aria Diffuser– $265
Buy Your Premium Starter Kit Now!
Thieves Premium Starter Kit
If you're like me, and want to clean your home without the use of harsh, toxic chemicals, there is the Thieves Starter Kit. You receive products from the Thieves line, including cleaners, soaps, and toothpaste.
Cost- $160
Buy Your Thieves Starter Kit Now!
Ningxia Premium Starter Kit
Looking to support your health this year? The Ningxia Starter Kit is perfect. "Power your life with a delicious blend of nutrient-rich wolfberry puree, superfruit juices, and pure essential oils. Formulated to support wellness for every lifestyle, NingXia Red® is a unique, powerful drink that will help you make the most of every day."
Cost- $170
Buy Your Ningxia Red Starter Kit Now!
Savvy Minerals Premium Starter Kit
Wear make-up? Try the Savvy Minerals Starter Kit which gives you lots of natural make-up options (and you can choose from a variety of colors ranging from cool to warm to dark. Need a little help figuring out which color works best for you? Check out this video on warm vs cool. And this video for dark.
Cool– $150 // Warm– $150 // Dark 1– $150 // Dark 4– $150
Buy Your Savvy Minerals Starter Kit Now!
Basic Starter Kit
I liken this kit to a Costco Membership; only cheaper 🙂 . If you want to piece together a few oils and products but don't want the price-point of the Premium Starter Kit, the Basic Starter Kit is perfect for you. At just $35 you receive the 24% discount every time you shop for oils and products from Young Living, and you get a few goodies sent your way. Unlike Costco, there is no annual fee. As long as you make at least one 50+PV purchase every 12 months, your membership continues to renew. Wondering what products to put in your cart? Check out some of my very favorites here.
Cost- $35
Buy Your Basic Starter Kit Now!
Why Young Living?
Young Living has been in the industry longer than many essential oil companies, and they continue to grow. I appreciate their desire to provide safe products for me and my family, whether it be essential oils, cleaning products, personal hygiene products, weight management and nutritional supplements, baby products, or make-up. They are a company striving to provide families with safe, high-quality products. While they admit to not always getting it right, each time they are faced with challenge, they implement change and policy to improve every aspect of their business and practice, and I admire that.
Young Living is the only company I have found that owns its own farms, from which they harvest their essential oils. All other companies buy their essential oils in bulk, and then bottle the oil for resale.
While Young Living is a large company, I love knowing that I am supporting those that choose to make Young Living an individual/family business. I have friends that are making full-time incomes through Young Living, and I love knowing that my purchase is helping to support their families.
Young Living also has a rewards program, offering up to 25% credit back to your account on purchases made, which means, I get free products! And, if you spend certain amounts in any given month, you also get free oils.
If you are interested in joining Young Living, I would love nothing more than to have you on my team. If you sign up for membership through the link below, Young Living will send me an email to let me know that you have become a member and joined my team. At that time, I will send you some additional information and get you added to our Facebook group: a very supportive place to ask your questions and learn a whole lot about the benefits of essential oils.
Become A Part of My Young Living Team!
If you have any questions at all, please feel free to contact me.