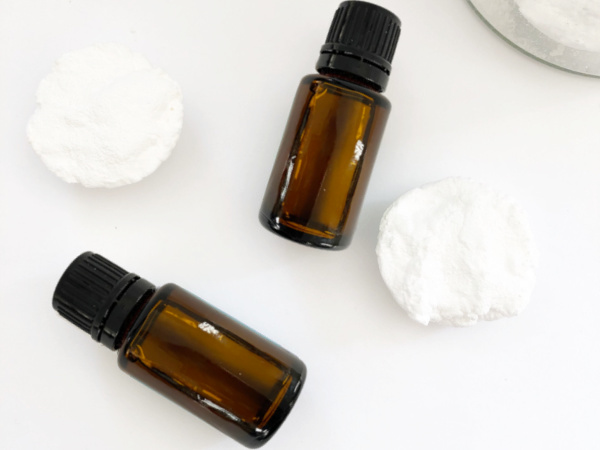 Tis the season. Unfortunately, I'm not talking about Christmas, I'm talking about cold & flu season. Both my daughter and I are starting to feel colds coming on. I've currently got a sore throat, and I know pretty soon I'll be blowing my nose, hardly able to breathe… My daughter is in the same spot, so I thought I'd try making some shower bombs we can toss in a nice warm shower, allowing the scent of eucalyptus and peppermint to soothe.
What You Need to Make Shower Bombs
Affiliate links may be used. Please see our advertising disclosure for more information.
How To Make Shower Bombs
Pour one cup baking soda into a bowl. S-l-o-w-l-y add 1/4-1/3 cup water until it forms moist clumps. (I know the word "moist" is disliked by many; add it to the word clumps, and it's even worse. Sorry about that). Add 20-30 drops of essential oil and stir those in. (I love using Peppermint and Eucalyptus in equal amounts, so 10-15 drops of each). At this point the mixture should hold its shape. If it's too dry, add a bit more water; too thin, add a bit more baking soda.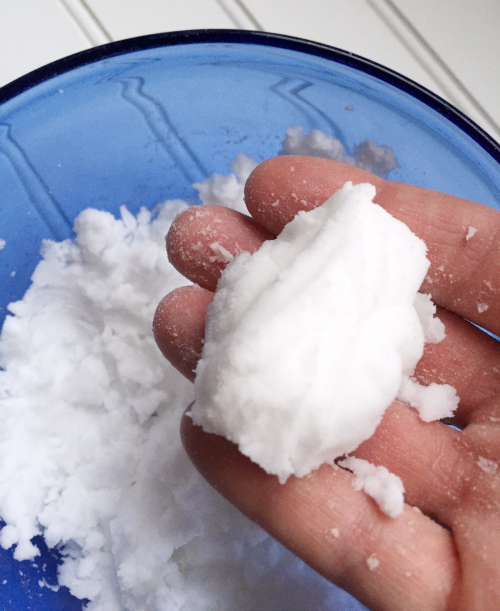 Press the mixture into the a silicone mold, and allow it to completely dry. This requires a little patience 🙂 It will take 12-48 hours (depending on the temperature and humidity level in your home) for the bombs to completely dry out while sitting on your counter.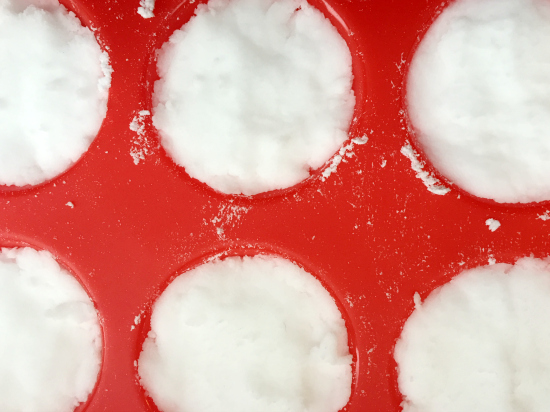 Once thoroughly dried, pop the bombs out of the mold and store them in an airtight container. I always like to add a label so people know what they are 🙂
When you are ready to use them, place one bomb in the corner of the shower. As the hot water flows, it will slowly "melt" the bomb, releasing the aroma.
I sure hope you avoid the germs of the season, but if you happen to catch a little bug, go ahead and give these a try.
Other Options For Shower Bombs
For a little pick-me-up in the morning, try combining 10-15 drops, each, of Peppermint and Lemon essential oils in place of the oil(s) listed above. For something calming, try Lavender.
Love it? Pin it!