I have been using my own DIY Toilet Bowl Cleaner for a long time, but I like the idea of having something to freshen up the toilets between cleanings… Enter DIY Toilet Bombs.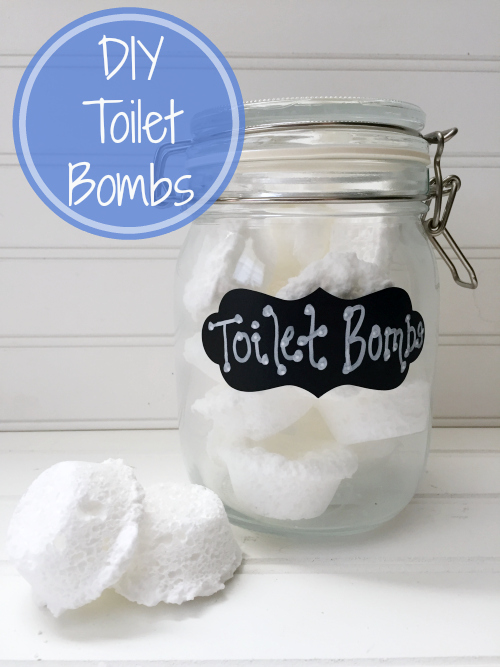 What You Need to Make Toilet Bombs
Affiliate links may be used. Please see our advertising disclosure for more information.
I did a little reading on citric acid… like, why is it used in cleaning? Apparently citric acid is a great antimicrobial that helps kill and prevent bacteria growth. Baking Soda is wonderful for absorbing odors, which, let's admit, the toilet is known for. As far as essential oils, I chose to use an Immune Supporting blend and Lemon for a little extra cleaning boost, but other recipes I found use 30 drops each of Peppermint, Lavender, and Lemon. It's up to you which route you want to take.
How to Make Toilet Bombs
In a bowl, combine 1 1/2 cups baking soda and 1/2 cup citric acid. Give it a good stir until well mixed.
Add the essential oils (totally 80-90 drops*), and continue stirring until the oils are thoroughly mixed in.
*I used 40 drops Lemon and 40 drops of an immune supporting blend.
At this point, you'll want to add small amounts of water until you reach the desired consistency. I decided to use a spray bottle and add a couple sprays at a time, stirring in between to check for consistency.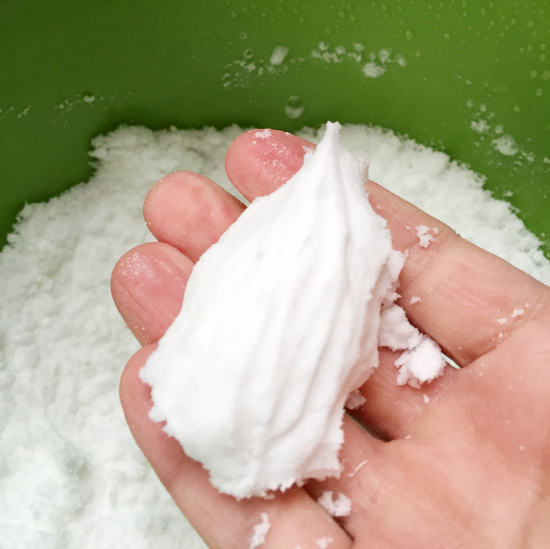 You'll know you have added enough water when the mixture holds its shape when squeezed in your hand. I noticed the mixture still looked powdery in the bowl, but because it held its shape in my hand, I was done.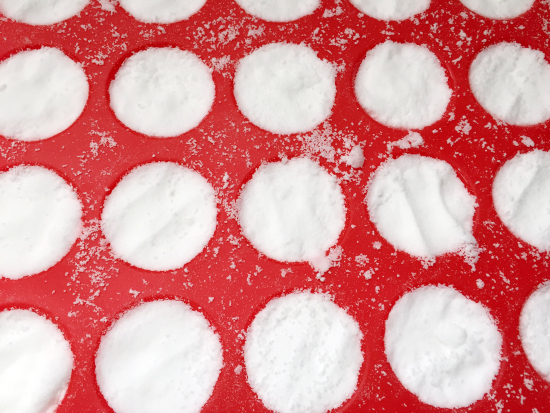 Spoon the mixture into a silicone mold and press firmly. Allow this to sit at room temperature for 6-8 hours, or overnight.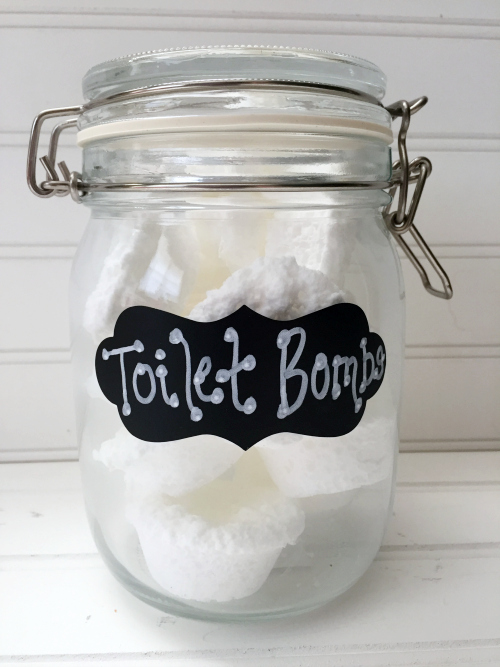 Once dry, pop the toilet bombs out and place them in an airtight container.
When you're ready to use the toilet bombs, add two to the toilet bowl, close the lid and let them dissolve for 20 minutes. You are certainly free to scrub with a toilet brush, or simply flush them down. Done. Your toilet should smell fresh and clean.
*Please note that these toilet bombs are not going to remove stains or "markings". They are simply meant to freshen things up a bit.
Love it? Pin it!