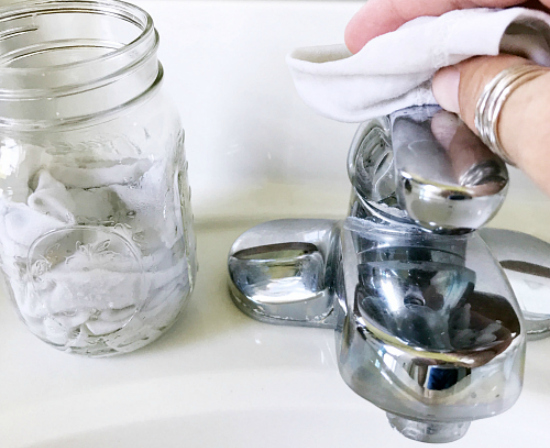 *If you'd like a little more information on making your own, homemade bath salts, a Video Tutorial is provided at the end of this post*
I'm actually updating a very old post today. About a week into blogging, I shared a recipe for homemade cleaning wipes, and today I've got an updated version. I have been using these wipes for years, and I simply love them. I use them to wipe down toilets, door handles, light switches; you name it.
Here's What You'll Need:
A plastic (or glass, if using essential oil) container, with a lid, for storage- I use a mason jar.
About 14 pieces of Cotton Cloth- I used an old t-shirt and cut it into squares about 8″ x 8″.
1/2 Cup Water
2 Tbsp. Rubbing Alcohol
1 Tbsp. Dawn Dish Soap
15-20 Drops Thieves Essential Oil– Not sure where to buy essential oils? Check out this post.
Directions:
In your glass measuring cup, start by mixing 2 Tablespoons rubbing alcohol with 15-20 drops of Thieves essential oil.
After this is thoroughly mixed, add 1/2 cup water and 1 Tablespoon dish soap. Mix again until combined.
Put your cloth pieces into your container and pour the mixture over the cloths. Put the lid on the container so the wipes don't dry out, and allow a little time for the cloths to absorb the liquid. That's it! You're ready to clean.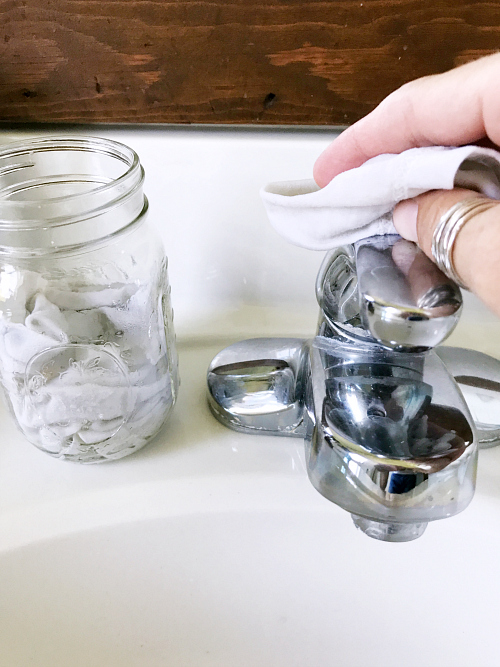 Once used, you can toss the cloth pieces into the washing machine and wash in a hot cycle, along with your towels. I simply stack up the clean cloths, and when I run out of wipes, I remake the solution and start over again.
Happy Cleaning!
Erin
Want to Follow Along with Lemons, Lavender, & Laundry?
Subscribe!
Social media more your style?
Facebook // Pinterest // Instagram // Twitter
Love it? Pin it!