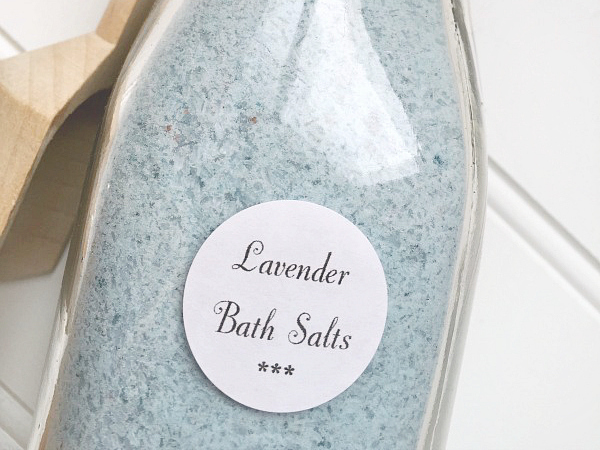 Here's the reality around my house. I jump in the shower, and within  four seconds there's a knock on the door. "Mom, I can't find my toothbrush." I yell out something like, "Check the toothbrush holder." (I'm probably crazy to think it might actually be where it belongs.) Then I hear screaming. Big brother and little brother are in a battle, and they both come knocking on the door telling me what the other did (and how they are not to blame for any of it). I yell back that they need to figure it out. Two seconds later, I'm informed that the puppy just poohed on the floor. So much for a nice, relaxing shower…
Here's an idea for the moms in your life; give her the gift of some uninterrupted time to soak in the tub… with a glass of wine and a good book. I have a very simple recipe for making your own bath salts. If you are a mom (or not), you can certainly make these for yourself (just sneak in a bath after the kiddos are in bed).
What You Need to Make Homemade Bath Salts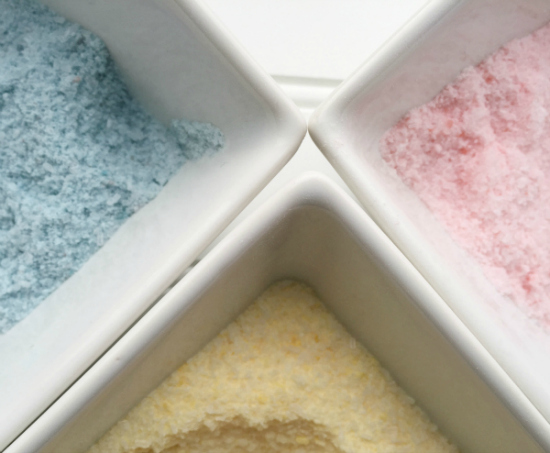 Affiliate links may be used. Please see our advertising disclosure for more information.
*Please be aware that some essential oils are not recommended when pregnant, or for use with very young children. Please consult a health professional to address any questions or concerns.
How to Make DIY Bath Salts
All bath salt recipes start off the same way: Pour 2 cups of Epsom salt into a glass bowl. You can certainly use more or less depending on the size of your container.
Now you can experiment a little bit with fragrance and color. Here are some great ones to try…
Relaxing Lavender Bath Salts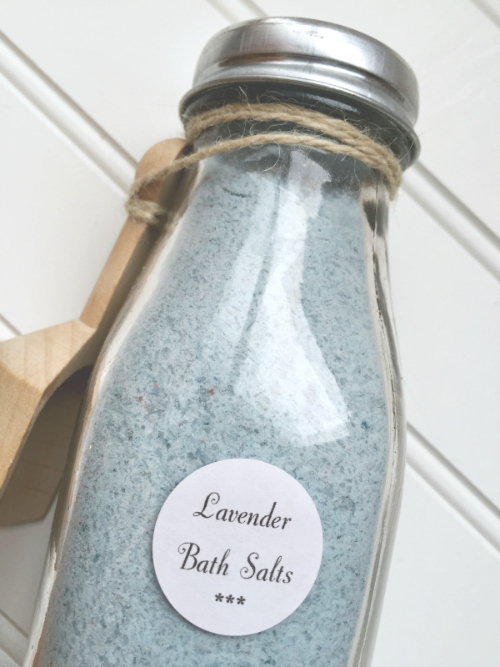 Adding 10-15 drops of Lavender Essential Oil creates a wonderful relaxing scent. I decided to add a bit of blue and red food coloring to the salts for added color. Keep mixing until evenly distributed.
"Perk Me Up" Peppermint Bath Salts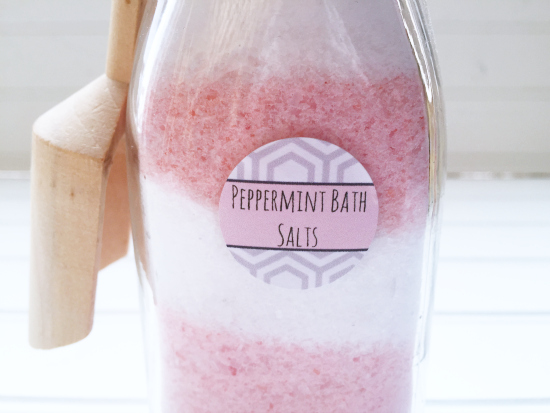 Add 10-15 drops of Peppermint Essential Oil to the Epsom salts to create an energizing scent. This time I decided to get a little fancy and divided the mixture in half prior to adding the color. I then layered in it the container for a striped appearance.
Breathe Easy Bath Salts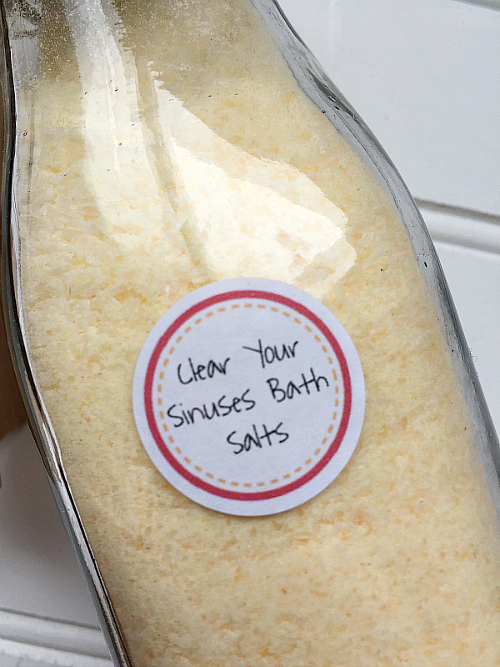 The last combination was created for those times when you need to "breathe easy". You can use a pre-mixed blend of essential oils or simply combine 3-5 drops each of Eucalyptus, Lavender, and Peppermint in lieu of the combination oil. I decided to go with yellow for this one.
After you are done mixing everything together, store the salts in an airtight container and add a label if you'd like. I also attached a little wooden scoop with twine.
Enjoy!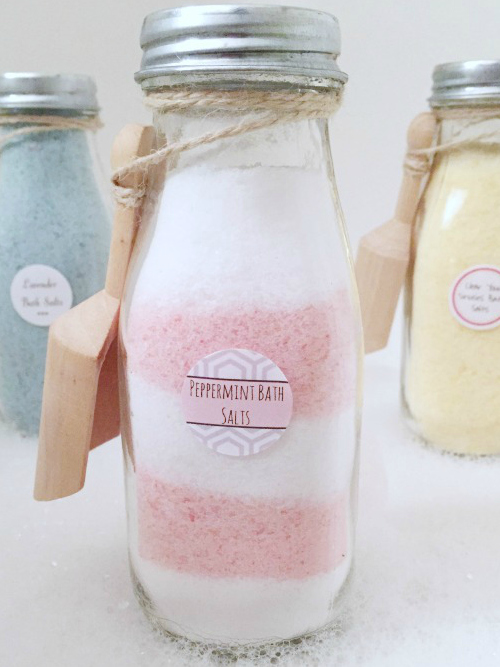 Love it? Pin it!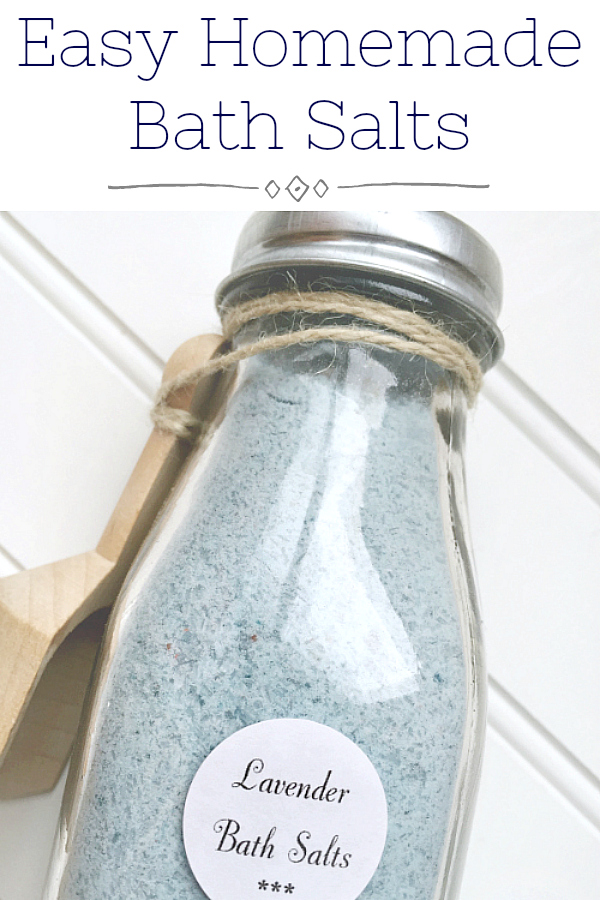 This post was originally published at Clean and Scentsible on January 29, 2016.