Did you know you can make your own DIY wax melts for your wax warmer? Today we'll be making homemade wax melts with lavender and rosemary, but feel free to change the scent by using different ingredients.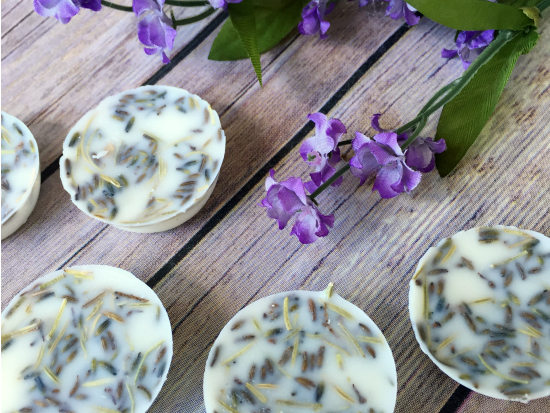 *Coffee more your style? Try the Peppermint Mocha version of this recipe at the end of this post*
Who doesn't love for their homes to smell warm and welcoming? Last year I shared a recipe for simmering potpourri, and it had all the scents of fall: cinnamon, cloves, orange and vanilla… but, it's now summer and warming my home with the gas stove-top does not sound very appealing, so I tried out some DIY wax melts using lavender and rosemary. They turned out beautifully and smell amazing.
What You Need to Make DIY Wax Melts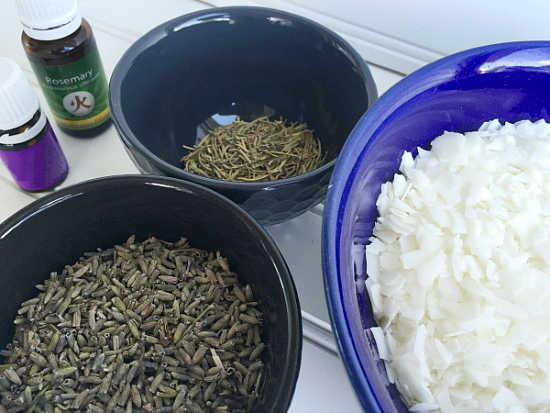 Affiliate links may be used. Please see our advertising disclosure for more information.
How to Make Homemade Wax Melts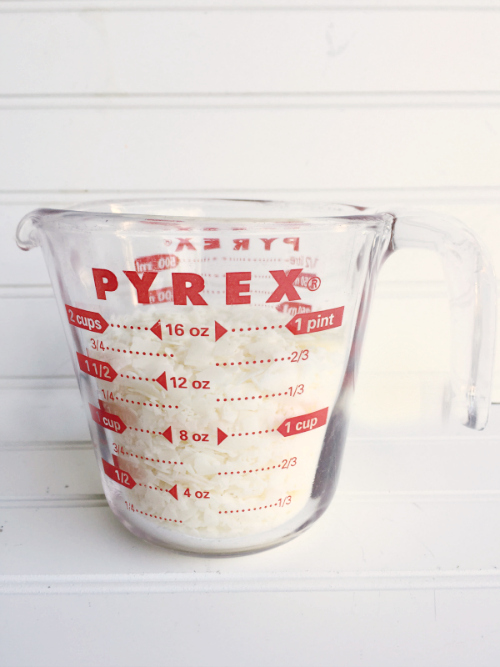 Start by filling a 2 cup glass measuring cup with approximately 1 1/2-2 cups of the soy wax flakes. (You can certainly go with less, just adjust the other ingredients accordingly). Microwave on high for 1 minute. Using a wooden craft stick, stir the contents. After the first minute, continue to microwave (on high) in 30 second increments, stirring in between, until all the wax melts.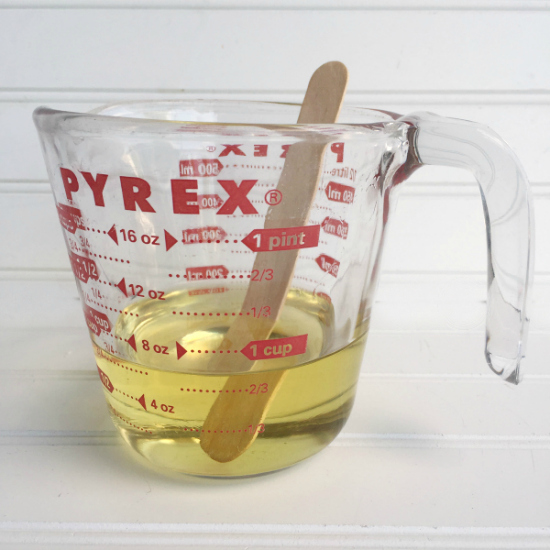 *Please be very, very careful. Use an oven mitt or hot pad when removing the measuring cup as both the handle and contents can get extremely hot.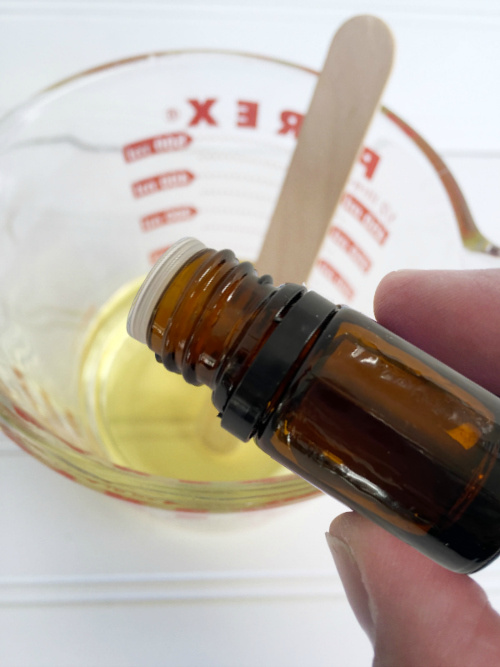 While the wax is still melted, stir in the lavender and rosemary essential oils. I went with a total of 40 drops of the essential oils (30 drops of lavender, and 10 of the rosemary). In truth, I wish I had added more drops to the wax as the scent isn't as strong as I would have liked. Next time I'll probably go with 50 drops of lavender and 20 drops of rosemary.  You can adjust the ratio depending on whether you prefer a stronger scent of one oil over the other.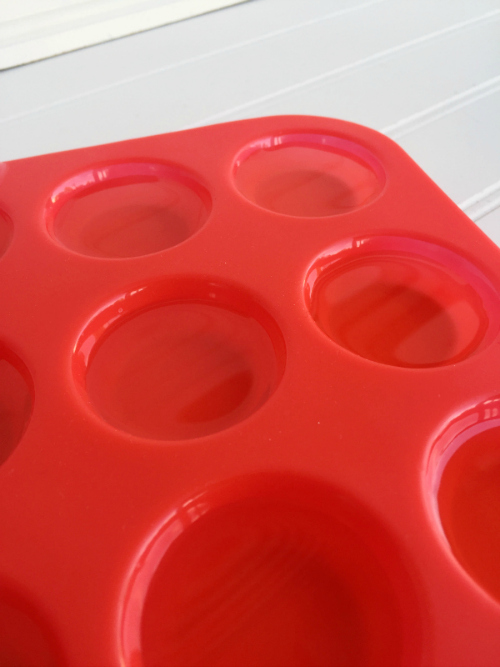 Sprinkle a little dried lavender and rosemary onto the tops…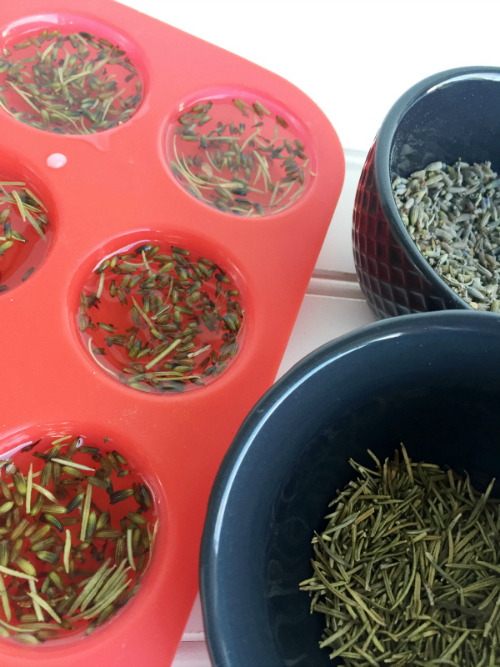 and allow them to harden.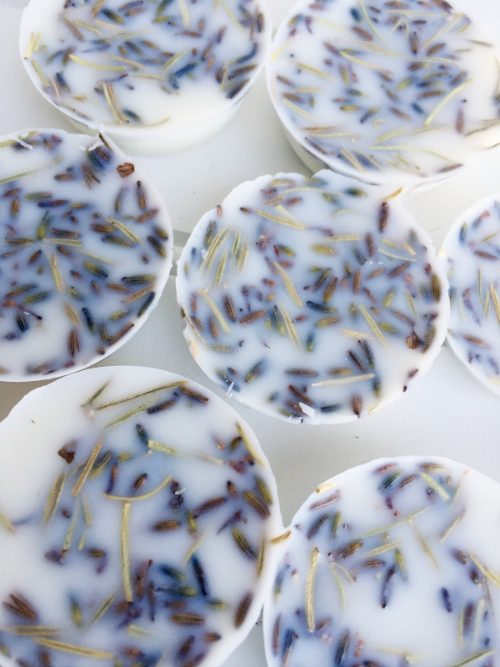 Once the wax has completely hardened, pop the wax melts out of the mold.
When you are ready to use them, simply place 2 or 3 in a wax warmer and enjoy!
For a Peppermint Mocha Version
Simply change the essential oil to peppermint and add ground coffee instead of dried lavender and rosemary.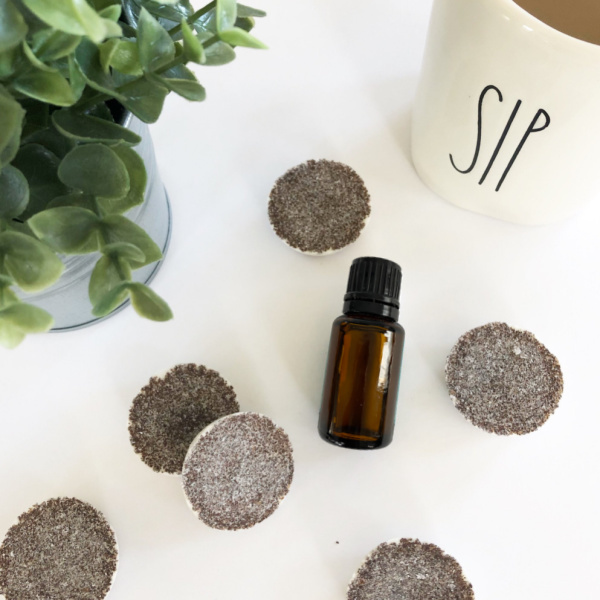 Love it? Pin it!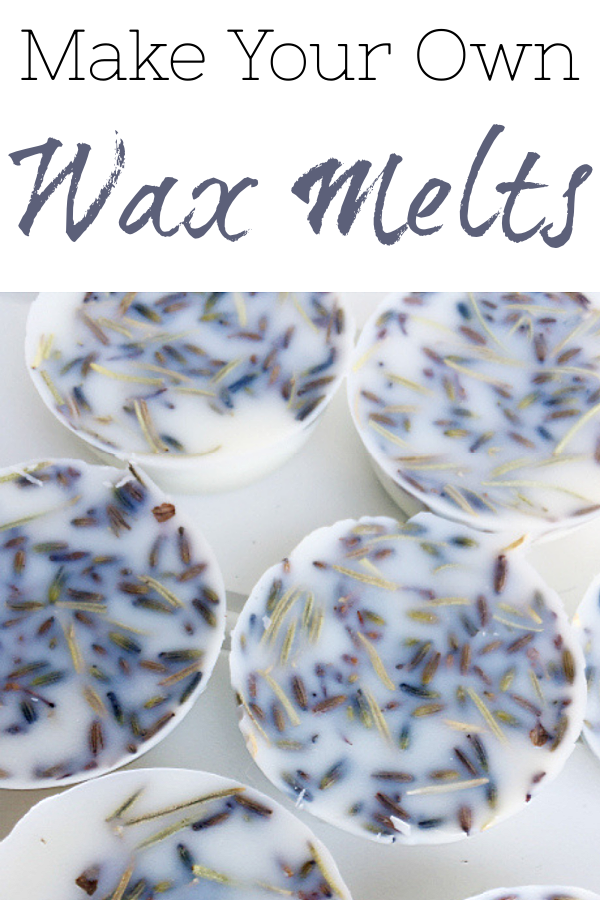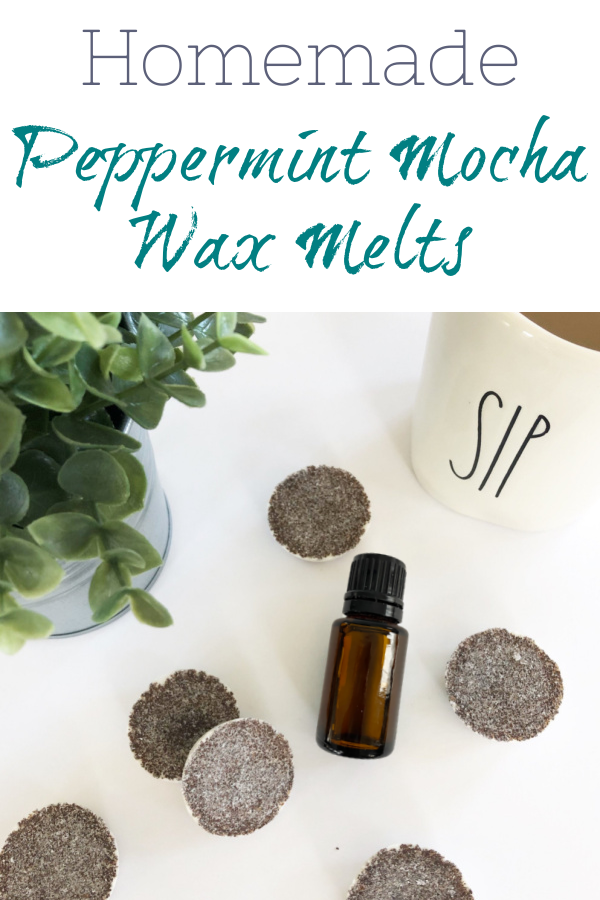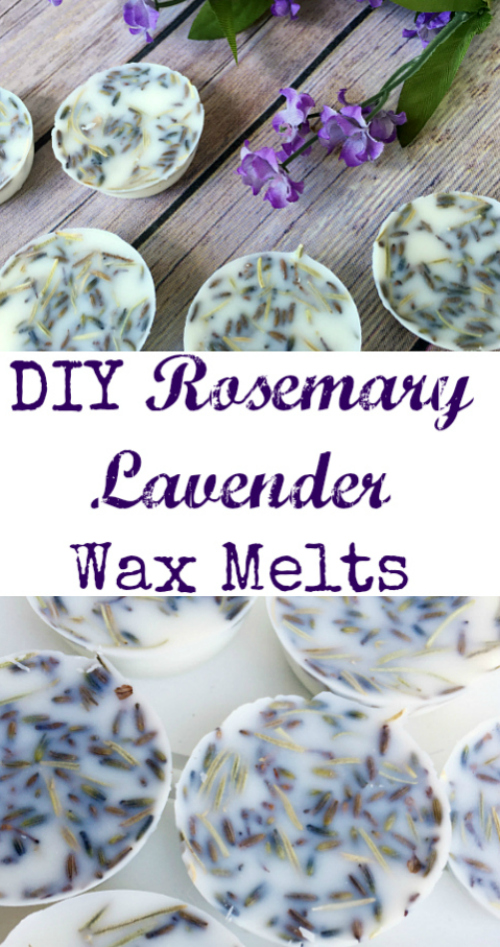 This post was originally published at Clean and Scentsible on June 10, 2016.