Create a warm and cozy vibe with these fall diffuser blends formulated from actual baking recipes. Not only are these diffuser blends perfect for fall… they'll carry you right through the holiday season.
Be sure to check out our spring diffuser blends as well.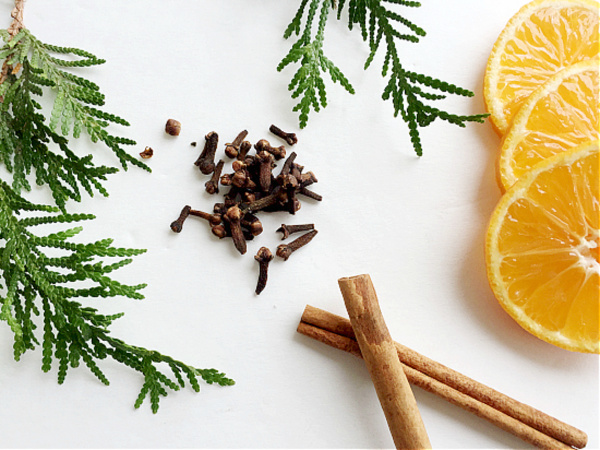 The smells of fall have got to be some of the best: cinnamon, clove, orange. Yum. There are a few ways to get these warm, cozy scents floating throughout your home: 1.) Bake something 2.) Light a candle or use wax melts 3.) Use A Room Spray 4.) Make a simmering potpourri or 5.) Diffuse some essential oils. If you're a baker, maybe number one sounds wonderful, but a baker I am not. And while I love the scent of candles with their cozy flames flickering about, candles can produce soot and add artificial fragrance to the air, so I've come to enjoy the wonderful smells of fall by using my diffuser and essential oils.
Believe it or not, diffusing essential oils is cheaper than buying candles. (See the price breakdown at the end of this post.)
I didn't just randomly throw together some oils, but instead, I pulled out recipe cards for different holiday baked goods and created diffuser blends based upon the recipes.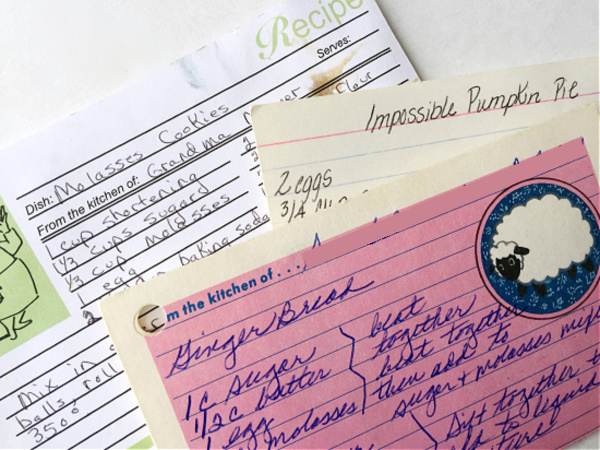 Best Essential Oils for Fall
There's a reason we love the smell of pumpkin spice and cookies baking in the oven: their scents are warm and cozy. When choosing essential oils that "smell like fall", you'll find a whole lot of spicy oil combinations.
The essential oils below are all you need to create a variety of fall diffuser blends. Simply mix up the amounts, and the combinations are endless.
Cinnamon Bark | Clove | Nutmeg | Ginger | Orange | Rosemary | Peppermint | Spruce
My Favorite Fall Diffuser Blends
Spiced Cider Diffuser Blend
Who doesn't love a warm cup of hot apple cider with the addition of cinnamon sticks and cloves for flavor? Add just a bit of peppermint and you've got a winner for sure.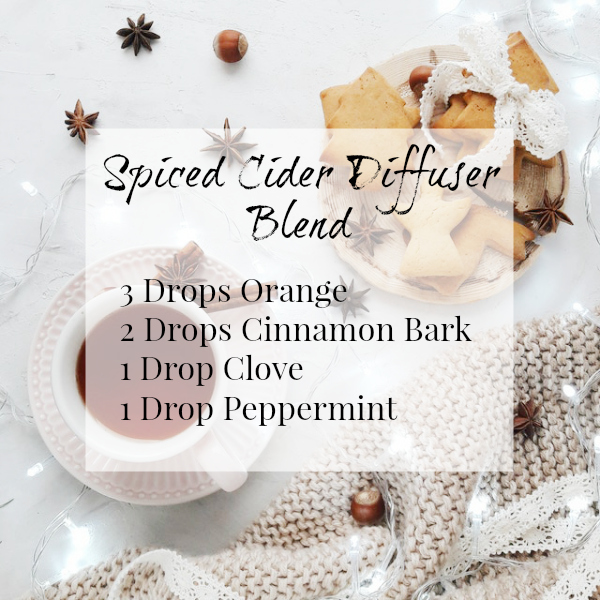 Orange | Cinnamon Bark | Clove | Peppermint
Rosemary Orange Scones Diffuser Blend
Christmas morning is always a special time in our home. With the fireplace warming the living room, the kiddos are up early, ready to see what Santa put in their stockings. It's a time of simple joy and wide-eyed excitement.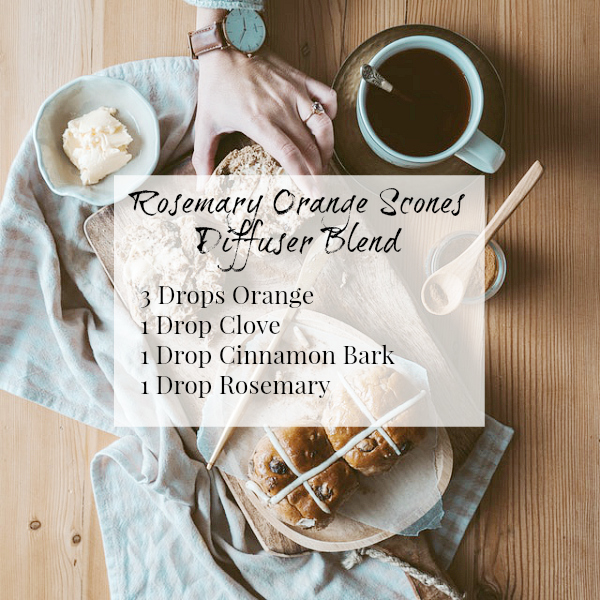 Orange | Clove | Cinnamon Bark | Rosemary
Simmering Potpourri Diffuser Blend
I shared a recipe for simmering potpourri, and when I combined the oils in this recipe, it smelled just like it.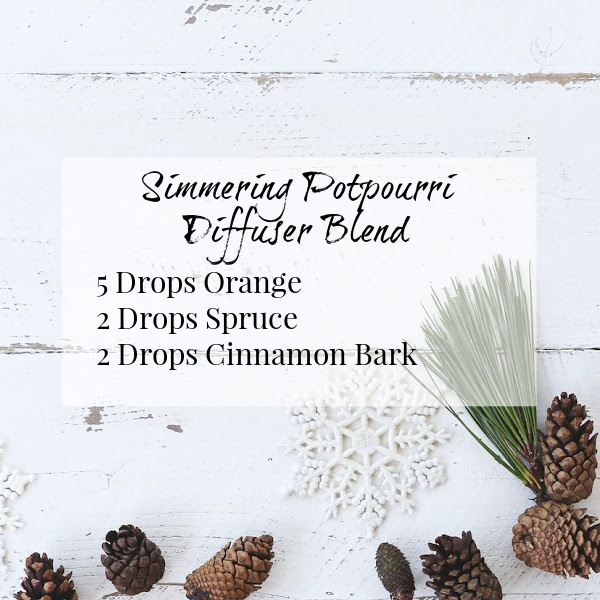 Molasses Cookie Diffuser Blend
Molasses cookies are my absolute favorites. Their warm flavors are delicious, and honestly, I can never eat just one. The smell of them baking in the oven is simply divine.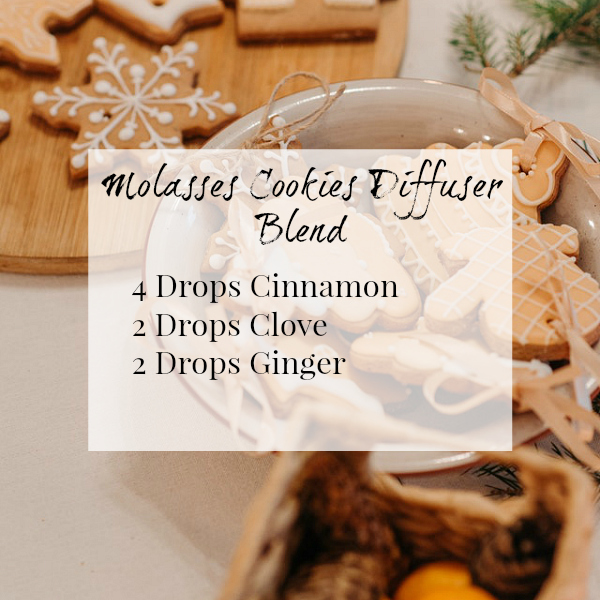 Cinnamon Bark | Clove | Ginger
Pumpkin Spice Latte Diffuser Blend
With the start of fall, everything seems to turn to "pumpkin spice", and can you blame them? Pumpkin spice has such a rich, inviting smell that makes you want to cuddle up under a blanket and snuggle.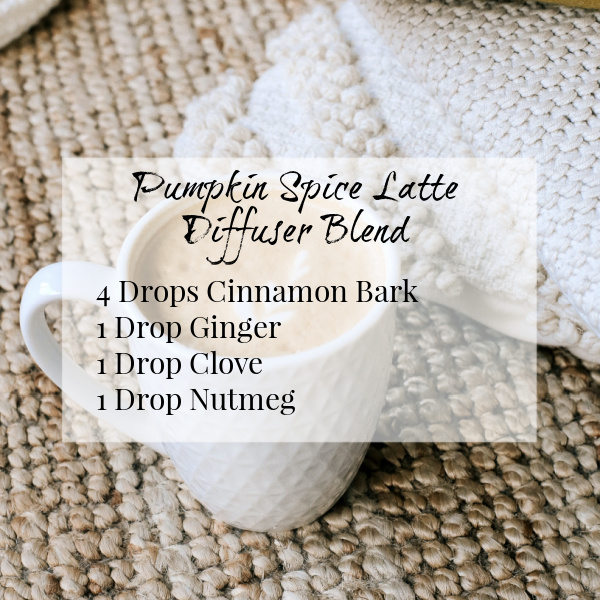 Cinnamon Bark | Ginger | Clove | Nutmeg
Gingerbread Diffuser Blend
I can't say I've ever actually made gingerbread, but I certainly know the smell of it. Doesn't it just make you feel right at home?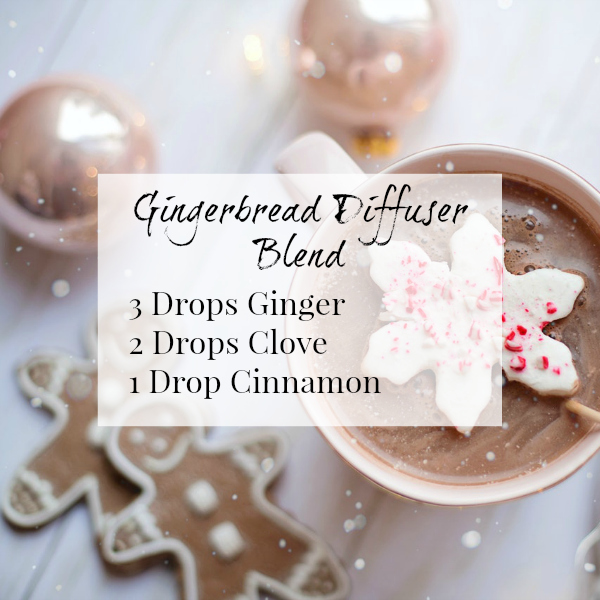 Ginger | Clove | Cinnamon Bark
Common Questions About Diffusing Essential Oils
What If I Don't Have All the Essential Oils Used in the Diffuser Blend?
Diffuser blends are simply a combination of essential oils that work well together and create a certain scent profile. If you don't have one of the oils mentioned in the diffuser recipe, you can either omit it and add a bit more of the other oils, or you can substitute the oil for one with a similar scent profile. For example, if you don't have orange essential oil, you could substitute another citrus oil like lemon or tangerine.
How Long Can You Diffuse Essential Oils?
There are definitely some safety precautions when it comes to using essential oils, and the amount of time you diffuse essential oils is one consideration. Dr. Esparham, a board-certified pediatrician (who is also trained in aromatherapy), gives some great advise for diffusing essential oils around children, including never diffusing around infants younger than 6 months, and only diffusing certain oils around older children (Source). In general, essential oils can be diffused for 30-60 minutes at a time, waiting another 60 minutes before diffusing again.
Where Can I Buy A Diffuser?
Diffusers seem to be almost everywhere now days. If you are looking for one to match your décor, Amazon has a ton to choose from. Below are a few with high ratings from thousands of customers.
ASAKUKI Diffuser with Remote Control | InnoGear Diffuser | Diffuserlove Ceramic Diffuser | HOMNAS Diffuser
Why Diffuse Essential Oils?
Diffusing Essential Oils Is Cheaper than Burning Candles
At the beginning of this post, I told you that diffusing essential oils is actually cheaper than burning candles. So, let's take a look…
I randomly selected a variety of candles from different stores to see how much you pay per "hour of burn time". I found most candles cost 20-50¢/per hour. For example: Let's say I buy a $20 candle at the store. The average "burn-time" for that candle is 40 hours. So I pay about 50¢ per hour of burn time. Doesn't seem so bad, right?
Now, let's compare that to the cost of essential oils. If I buy a 15ml bottle of essential oil for $20 (and there are many essential oils you can buy for this price) I get about 250 drops of oil in the bottle. I typically get about one hour of diffuse time/drop*, so if I diffused that whole bottle, I'd end up with about 200 hours of "diffuse time", and that's only 10¢ per hour.
In order to equate to a candle, you'd have to purchase a 15ml bottle of essential oil that costs $40-100!
* Not all diffusers are created equal. I have one diffuser that requires about 5 drops of essential oil and runs for 4 hours. I have another that requires about 8 drops of essential oil and runs for a full 8 hours.
Candles Can Contain Some Questionable Ingredients
I'm going to present both sides of this and let you decide whether burning candles is something you feel comfortable doing. Many candles are made with paraffin wax, which is petroleum by-product. Fragrance is also used, and because fragrance is considered proprietary, you often don't know which of the thousands of fragrance chemicals are actually in your candle. Wicks used to contain lead, and people may still refer to the dangers of wicks, however, lead was banned for use in candle wicks in 2003. The New York Times explored the potential dangers of candles in this article, which concluded that toxins emitted by candles were well below the indoor air quality limits.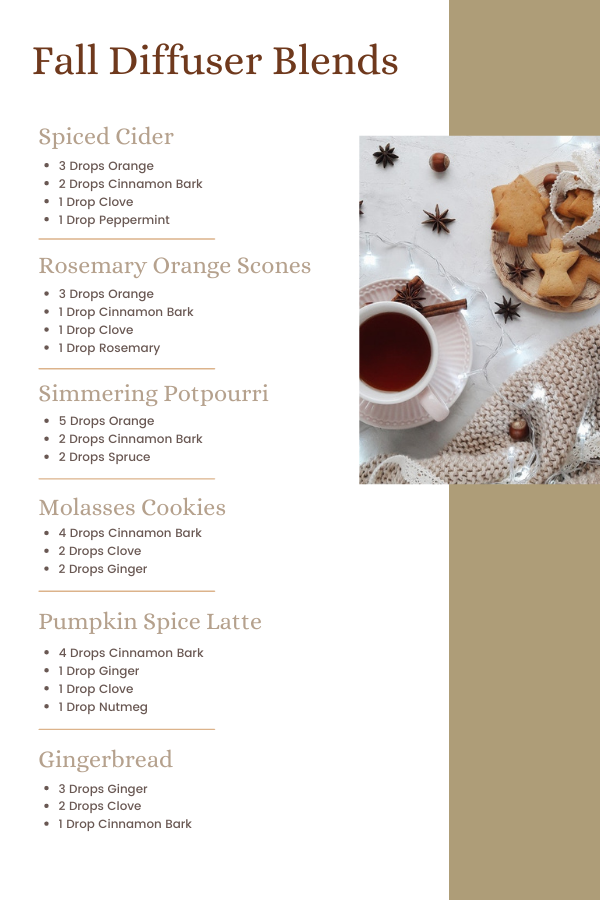 Love it? Pin It!