I know a lot of us have builder-grade bifold doors in our homes, and honestly, I'm not a fan. I decided to create a barn door using the original bifold doors for our laundry room, and the result was amazing. Here's exactly what we did to create a bifold barn door.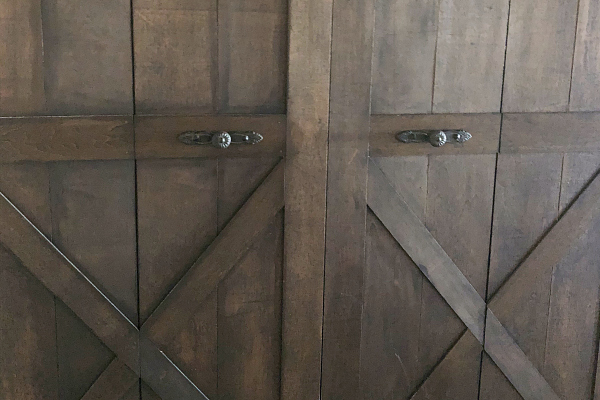 I have wanted to share this post with you for almost 2 years (procrastinate much?), but we took forever to get the finishing touches done on this project. Let's go WAY back to November 2015. We had just made over our laundry room for $85, and I was in love with the results. Let's take a quick look at the before and after…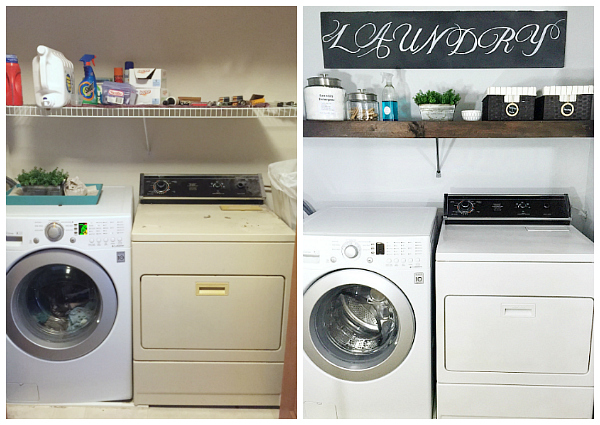 We really wanted to replace the bifold doors with a barn door, but there was truly no room, as this laundry closet takes up the entire wall. So for months we left the doors off so we could admire our new space. Fast forward to Sept. 2016… we finally figured out what we were going to do. (Yay!) We decided to create faux barn doors using the bifold doors we already had! No really. Just wait.
We started by taking the doors out to the garage, and here's a picture of what they looked like when we started (at least this is half of the door 🙂 )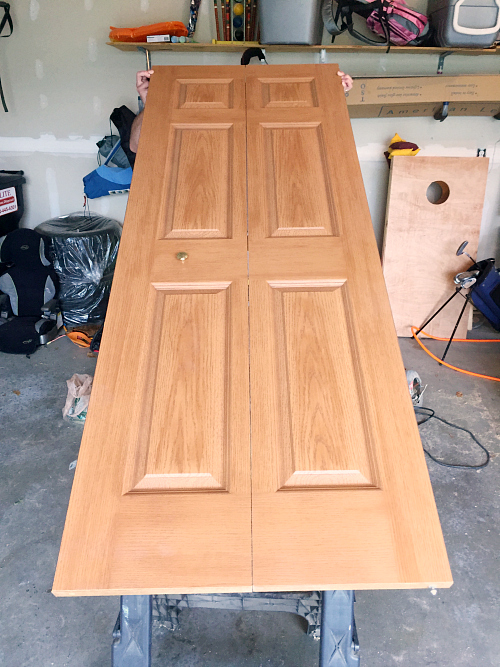 They are your average builder-grade, hollow-core, bi-fold doors. Kinda blah. Kinda boring. A little ugly.
What You Need to Make A Barn Door from Bifold Doors
Affiliate links may be used. Please see our advertising disclosure for more information.
UPDATE: Some people have said they were concerned about the original track and hardware not being able to hold the added weight of the door. While we didn't run into this issue, there are tracks and hardware for "heavy duty use" that hold up to 125 pounds per panel. Be sure to check the width of your door prior to ordering to make sure the hardware with work with your particular door.
How to Turn A Bifold Door into a Barn Door
The first thing we did was cut the underlayment into strips using a table saw. You can choose whatever width you'd like, whether wide or narrow.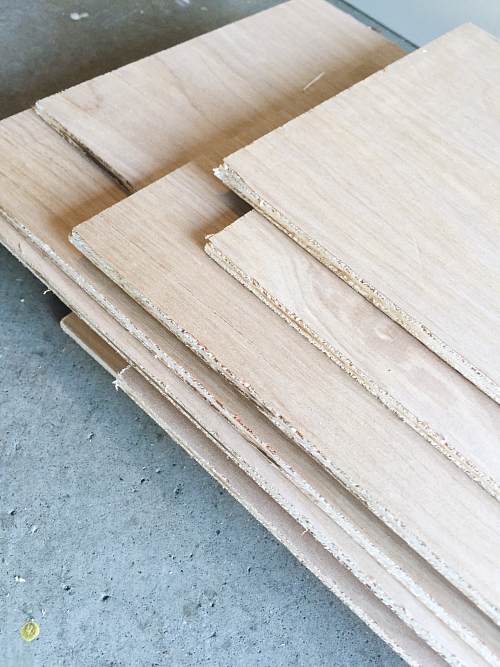 We then cut other pieces to create the "barn door design". Once cut, we laid them out on the door in an arrangement we liked. Remember not to cover the part of the door that folds out or you wouldn't be able to open the door 🙂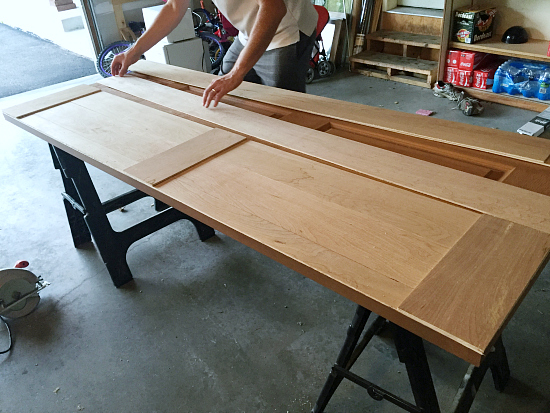 The next step was to apply liquid nails to the back of the strips and adhere them to the door.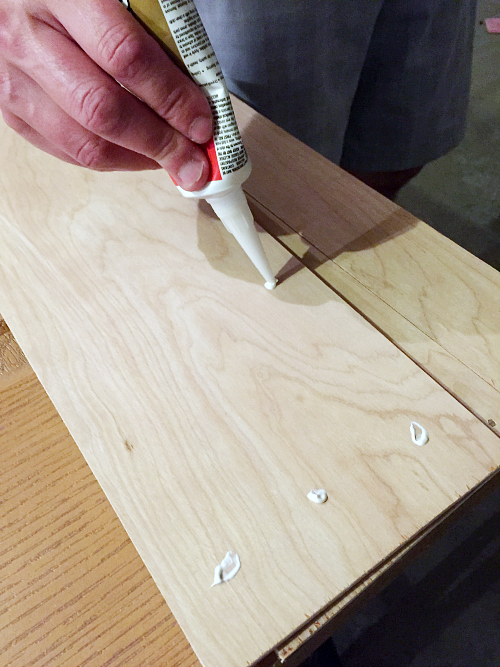 To add a little authenticity (and security), we also used some nails.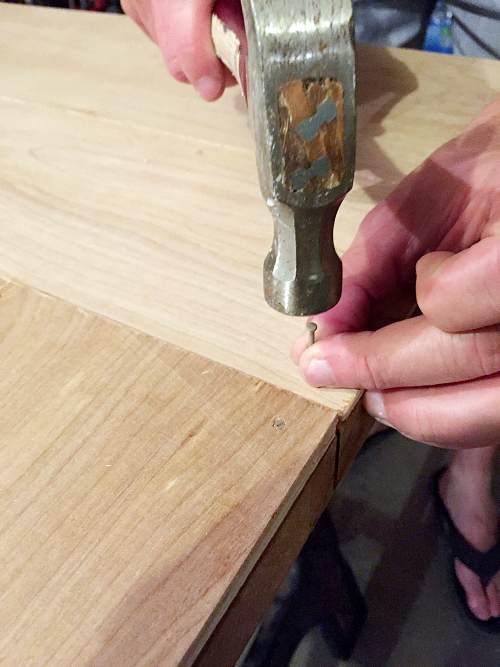 I then stained the whole thing with Kona colored stain.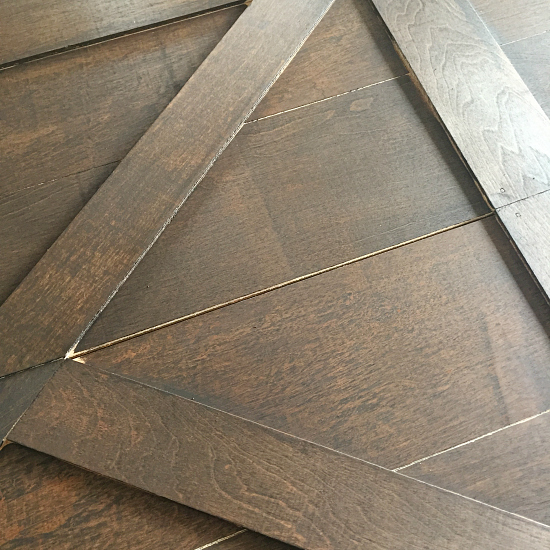 If I were to do this again, I would stain all the pieces before applying them to the door. Some of the little crevasses were hard to get to, so I grabbed a sponge brush and some cotton swabs to get the stain to cover those little areas.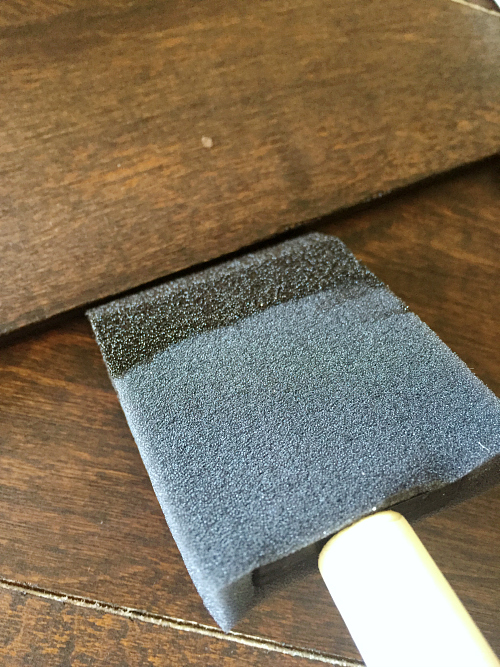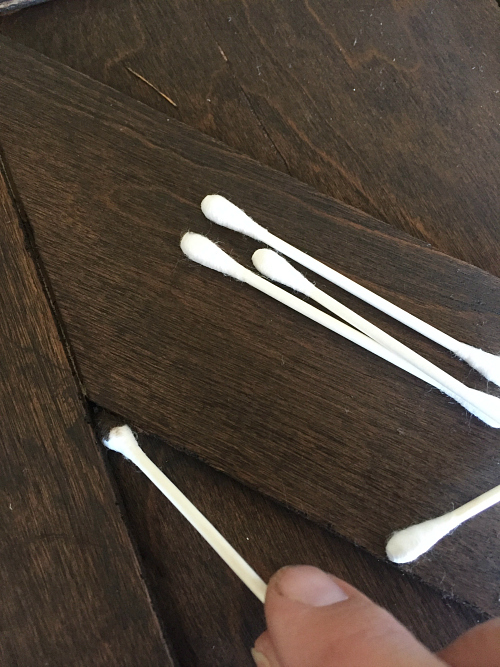 We then hung the doors and stopped… for a very long time 🙂
Last week, we finally got around to putting on the knobs and replacing the old trim with thick wood pieces, stained to match the doors.
For the knobs, we drilled holes all the way through the door. I did need to purchase different screws, as the ones that came with the knobs were not long enough.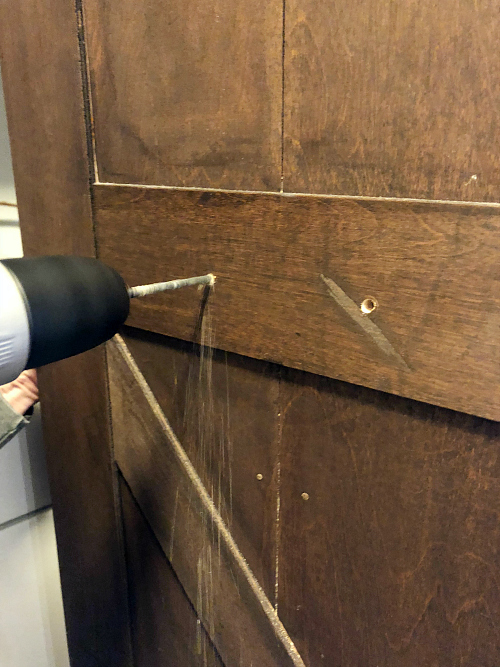 (No idea why it looks like there's a huge scratch under the right hole, as it is not like that in real life 🙂 )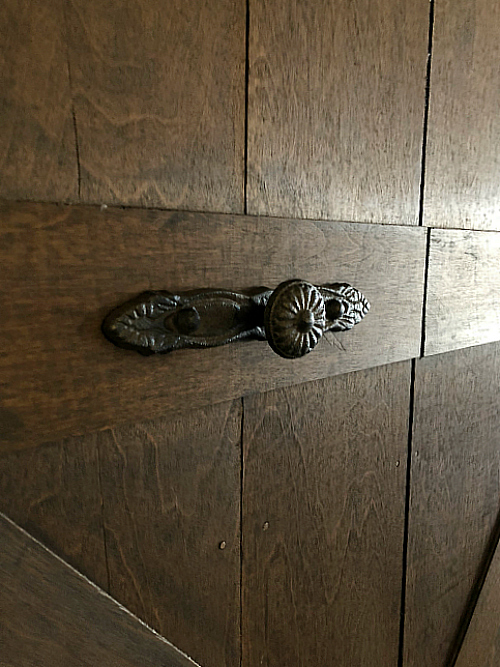 The trim was a simple project. We just cut strips of wood, stained them, and used a brad nailer to adhere them to the wall… and this is how the space looks now!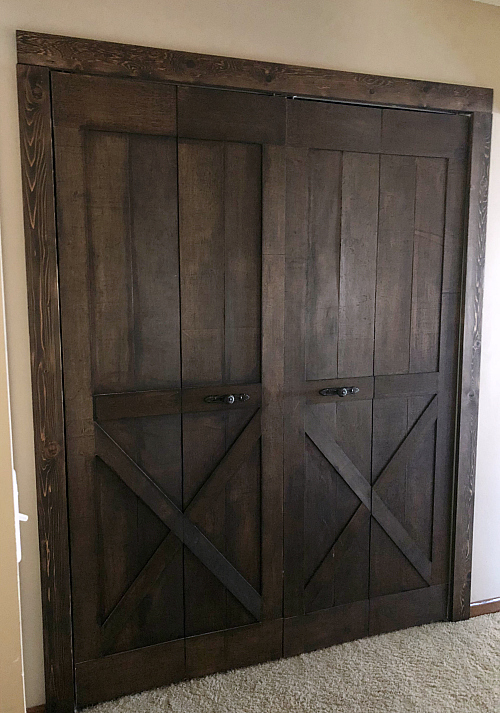 How fun is that?! And the total cost for this project was probably around $30-40 (I wish I could remember how much we spent 1 1/2 years ago so I could be more precise 🙂 )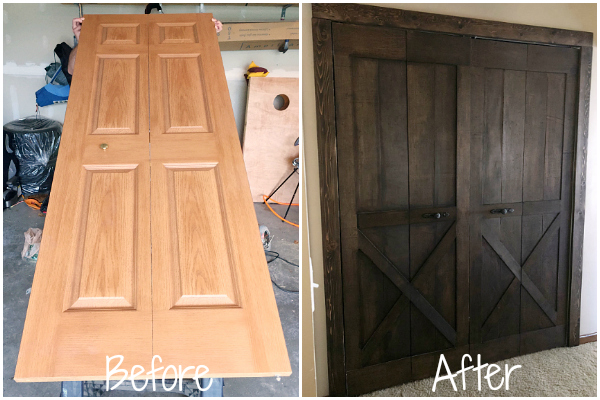 Love it? Pin it!