Decorating our homes for each season can be a great way to add a little character, but decorating can get expensive. Here are ten "décor staples" that can be styled differently to save money decorating for the seasons.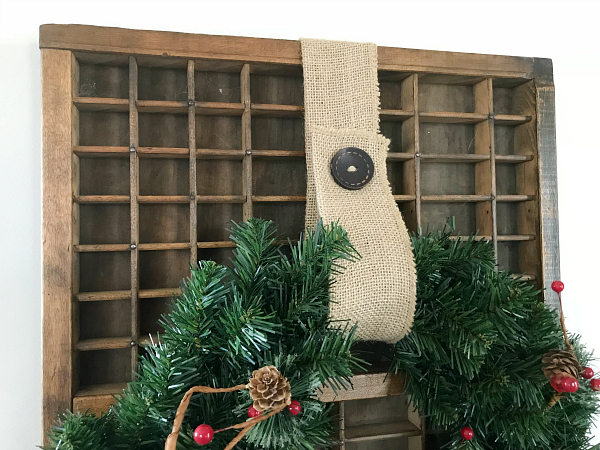 It's officially the holiday season. You can hang your wreaths, put up your tree, and listen to Bing Crosby all you want. I have always been one to decorate for Christmas, but other times of the year… not so much. Why? Because it costs money to buy seasonal décor, and it just didn't seem worth it to me. However… I am learning that by having a few simple "décor staples" you can easily change out small seasonal items without having to spend a lot. Let's take a look at a few items we can reuse to save money decorating throughout the year.
Ten Décor Staples to Save You Money When Decorating
Affiliate links may be used. Please see our advertising disclosure for more information.
Baskets, Bins, & Crates
The great thing about baskets (bins and crates) is that they look great no matter which season you're in. We have a large basket sitting on our front porch, and while the basket and wood logs remain throughout the year, I change out the faux greens and word on the chalkboard label with each passing season. For spring and summer, I add faux flowers and baby's breath. During the fall, I simply have the wood logs, and during winter I add faux pine with red berries.
TIP: Buying faux greenery allows you to reuse the same stuff for years to come, thus saving you even more money 🙂 IKEA is my favorite place to shop for faux greens. Their selection is amazing, and the they don't cost much at all.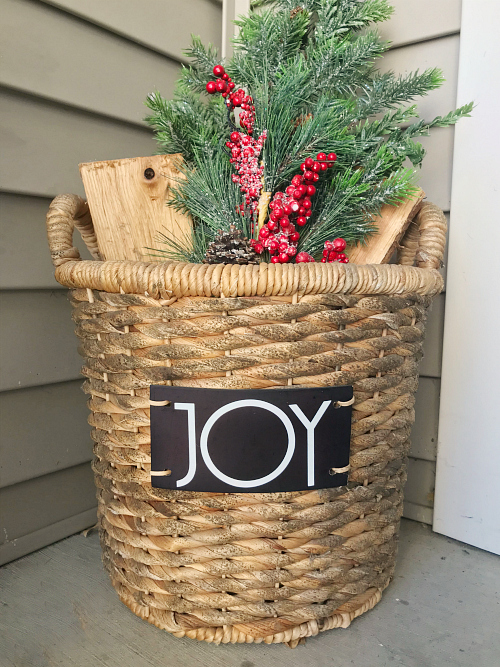 Pitchers & Vases
Vases and pitchers are a great décor staple. You can often find them at garage sales for as little as 25¢. In the spring and summer, I love adding dried lavender (which also lasts for years if stored properly). In the fall, you could add a branch with fall leaves (free) or buy a few faux cotton stems or stalks of wheat. Winter is perfect for adding some pine (faux or real).
TIP: Your local dollar store probably has great vases as well, and with a $1 price tag, it's totally worth it.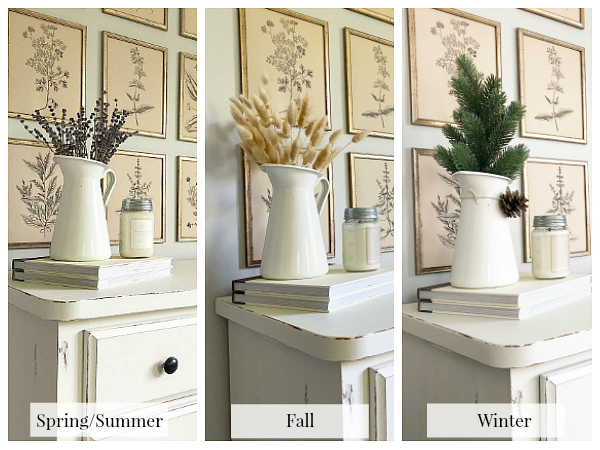 Candlesticks/Holders
Candlesticks are another item you can find anywhere, for cheap. And if you're like me, you probably have a large stash of candles around your home already. Simply changing the color of the candles, or swapping out the location, means you can use them for seasonal décor throughout the year.
TIP: A coat of spray paint works wonders when you love the shape of a candlestick, but not the color 🙂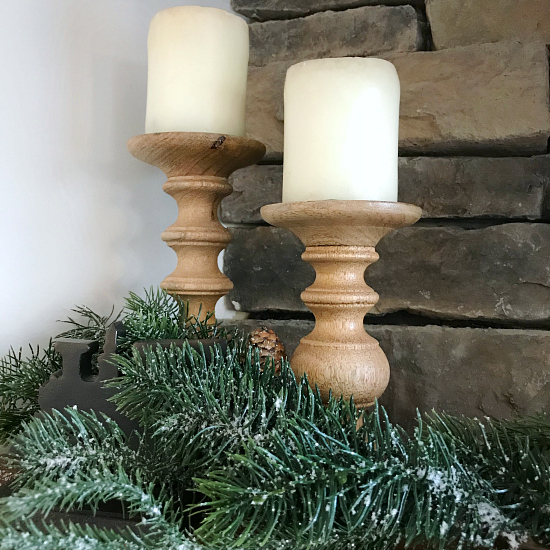 Frames
Like vases and candle holders, you can find frames everywhere; often for a dollar or two. The great thing about frames is that you can very easily change out the image inside to represent the season. My favorite is finding free, seasonal printables I can print at home (or, for larger images, go with engineering prints at a cost of $2.99). You can check out my "Printables Board" on Pinterest for some great ideas to use throughout your home.
TIP: Both Michael's and IKEA have a great selection of large frames; many less than $10. (Remember to use those coupons at Michael's for an extra discount 🙂 )
My favorites frames are shown below. These 18×24 frames are found at Michael's, often on sale for $10-15.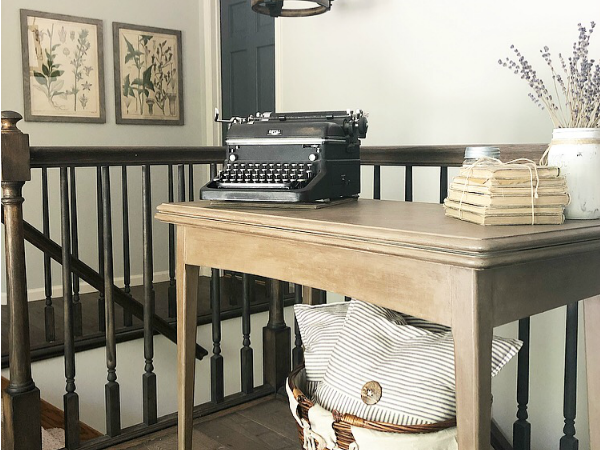 Pillows
Buy a few pillow inserts, and simply change out the pillow covers each season. This allows you to add a little pop of red at Christmas, a fun "Pumpkin theme" for fall, and a floral or beach look in the summer. Pillow covers are not too expensive, and once you have chosen out a few favorites, you can use them for years to come. And if you really want, you can make your own, like I did.
TIP: You'll get more bang for your buck by purchasing a set of covers vs. one at a time. Amazon has a huge selection at great prices.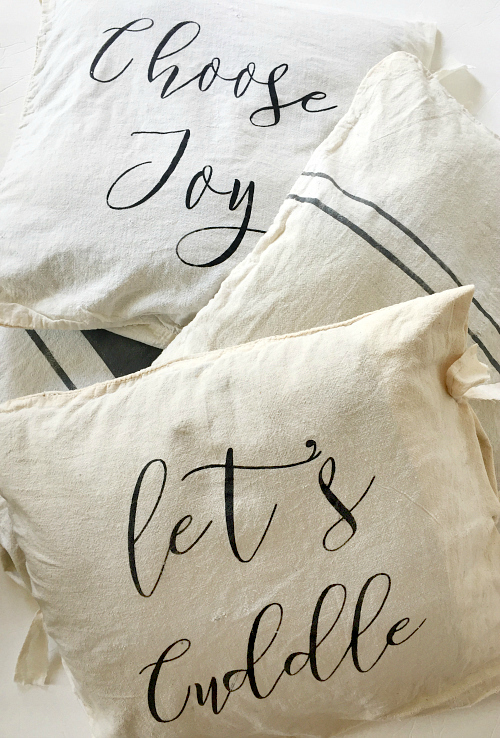 Dough Bowls
I actually just bought a dough bowl a couple weeks ago, so I have yet to explore different ways of using it each season, however, I'm thinking hydrangea/lilacs/citrus fruit in the spring and summer, white pumpkins with pinecones in the fall, and winter greens with white candles for winter. Dough bowls work great as a table centerpiece or elsewhere around the house.
Reversible Signs
If you can find signs that are reversible, you get more for your money. I created an "Autumn Sign" (inspired by Love Create Celebrate) that sat on our hearth for fall, and then made a Scrap Wood Christmas tree on the back to use for Christmas.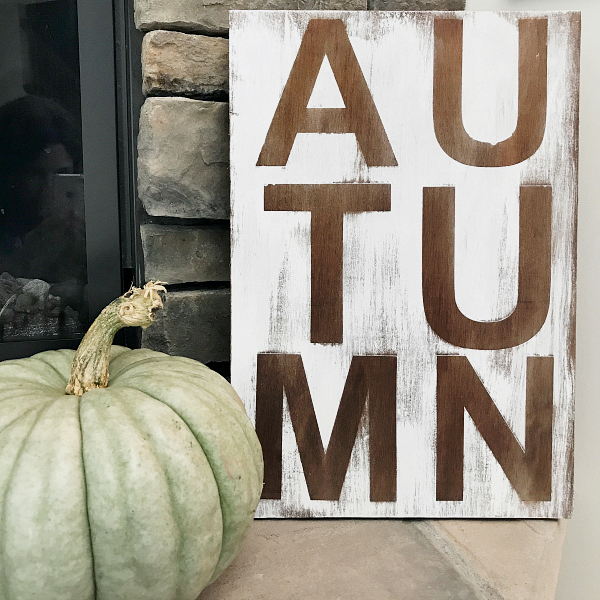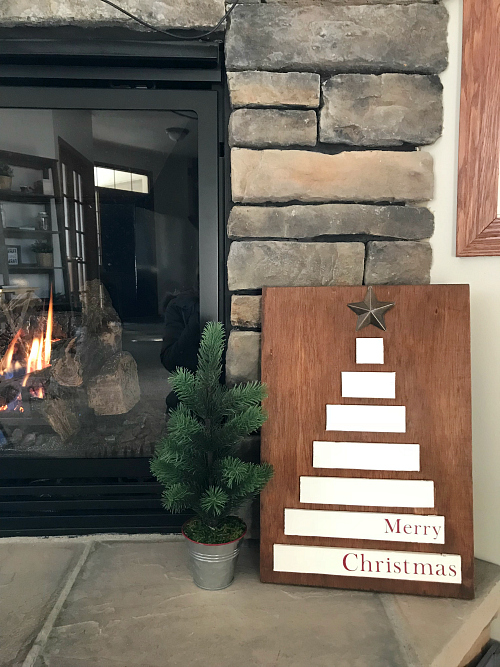 Lanterns
Lanterns are another great décor staple. I keep one out on my porch throughout the year, and others I put on our fireplace hearth, depending on the season. Adding a simple flameless candle works beautifully throughout the year; or add small pumpkins in the fall, and Christmas ball ornaments in the winter.
TIP: Hobby Lobby is my favorite place to find budget-friendly lanterns. They have a wide variety in varying sizes.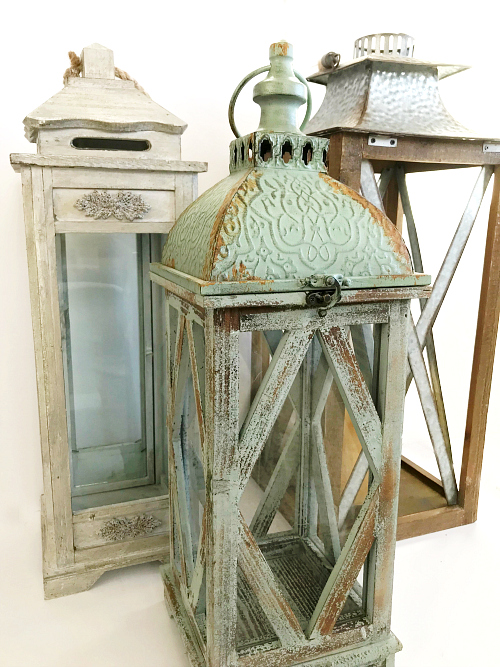 Old Windows
I realize that using old, chippy windows as décor is not for everyone, but if you happen to love them (like I do), you can dress them up for any season. I have two old windows hanging in our living room. During the summer, I added some faux greenery to hanging milk jars…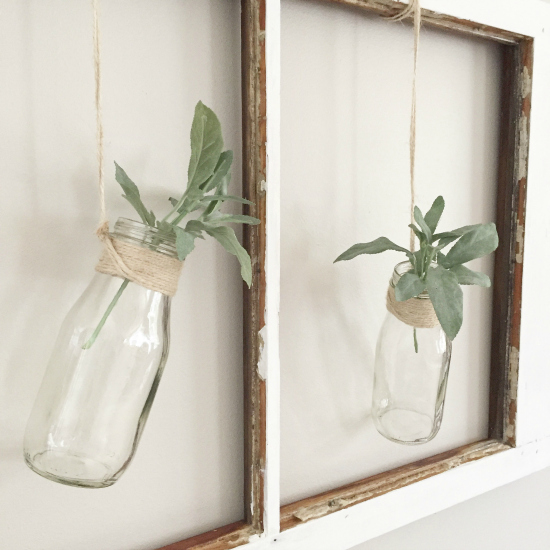 … and now that it's winter, I added some faux pine and jingle bells.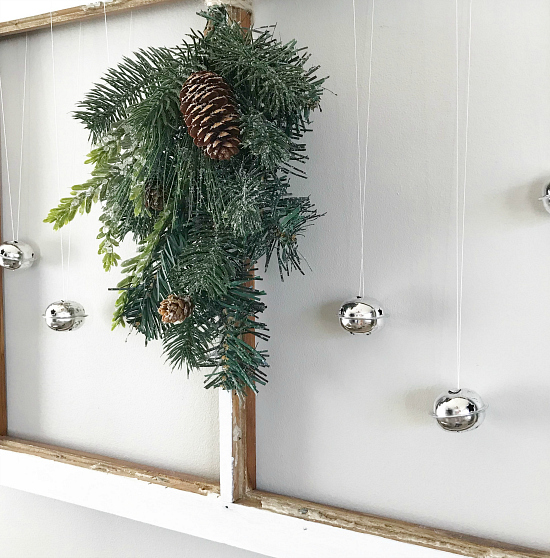 TIP: Check vintage shops in your area for old, chippy windows… or check local "garage sale pages" on Facebook. You can typically find them for less than $20 each. Etsy also has them available for purchase.
Tobacco Baskets
Tobacco baskets are great on their own, and work for any season, however, adding a small sign, gives it a more seasonal look. I found both my "Gather" sign for fall and "Christmas Tree" sign for winter at Target's Hot Spot for $3 each.
TIP: You can find a lot of vintage tobacco baskets on Etsy.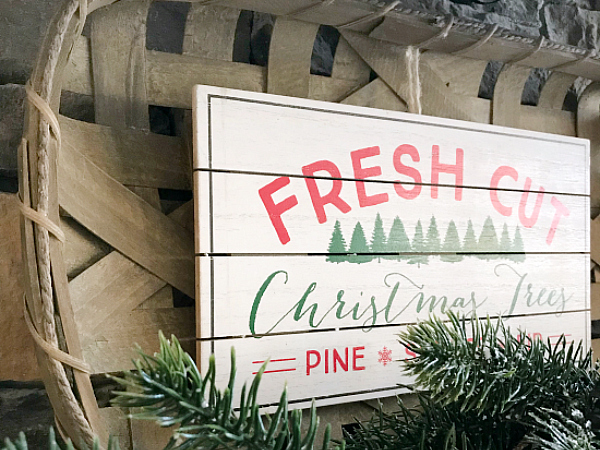 With a few simple décor staples, you can easily change out little things to make your home perfect for each season. While these staple items may cost a little upfront, you can use them throughout the year in different ways. AND, if you purchase just a couple items each season (garland, faux greenery, etc), you'll have everything you need in no time.
Love it? Pin it!