Looking for an easy way to polish silverware? You have come to the right place. This method uses all natural ingredients, and takes less than 5 minutes to complete.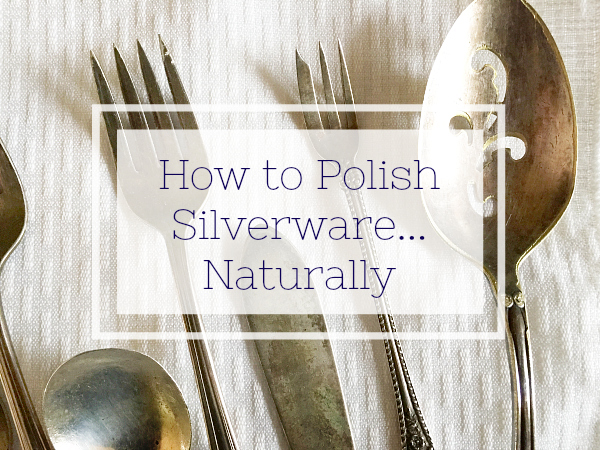 I learned this quick tip from a Martha Stewart magazine I read about 10 years ago, and I cannot believe how easy and effective it is at removing tarnish from silverware.
What You Need to Naturally Polish Silverware
Affiliate links may be used. Please see our advertising disclosure for more information.
Aluminum Pan (Must be aluminum for this to work)
Boiling Water
How to Polish Silverware Naturally
Place your silverware in a single layer in the aluminum pan.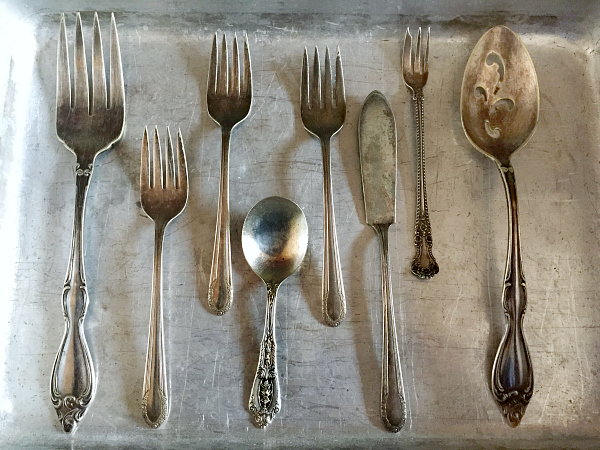 Sprinkle 1/2 cup to 1 cup baking soda over the silverware. You really need to pile on the baking soda! Don't be shy. (In the picture below, I ran out of baking soda, and it didn't work as well as it had in the past. After buying more baking soda and piling it on… worked like a charm).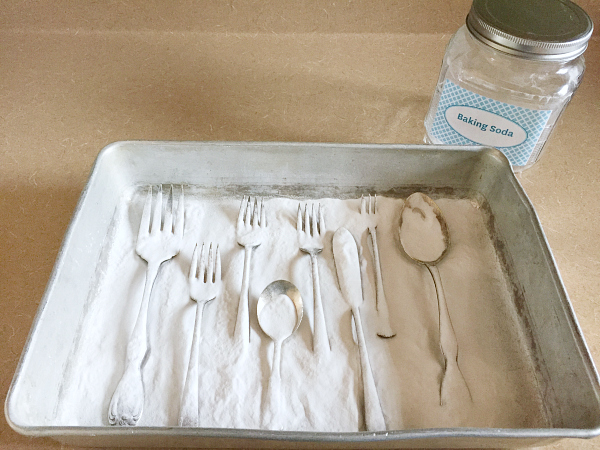 Pour boiling water into the pan- enough to cover the silverware. Careful not to burn yourself!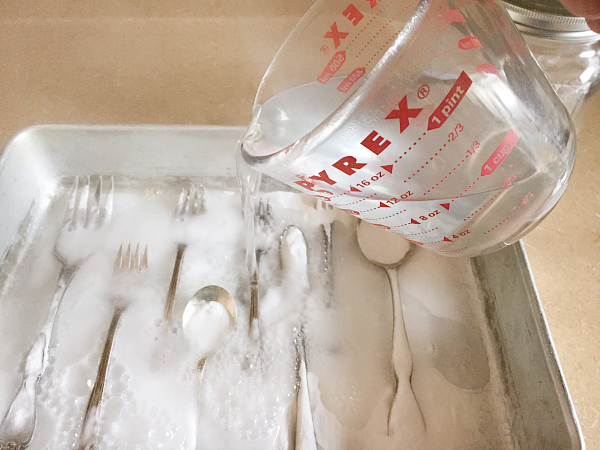 Wait for the water to cool, and then wipe the silverware with a dry cloth to remove excess tarnish.
Done! Nice, shiny silverware!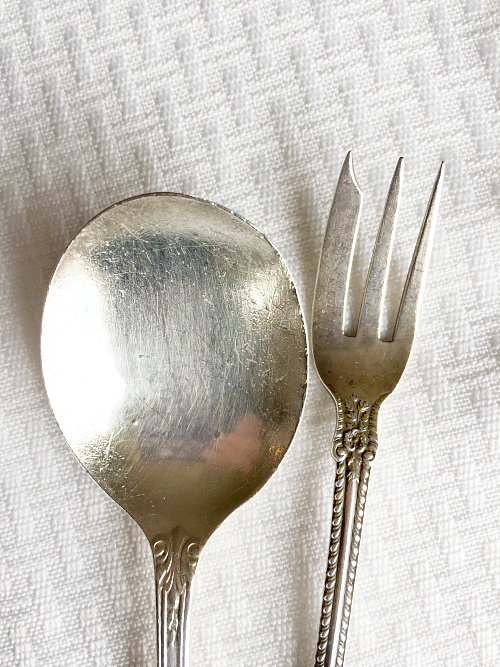 For more amazing ways to clean with baking soda, check out this post.
Love it? Pin it!