If you have unsightly water stains built up around your faucet, I have an easy solution for removing them in no time… and all you need is vinegar!
It's time for another cleaning tip. Today we'll take at look at removing hard water stains from your faucets. The process is super easy, and you probably have everything you need in your kitchen. Despite having a water softener, we get some unsightly build-up, as you can see…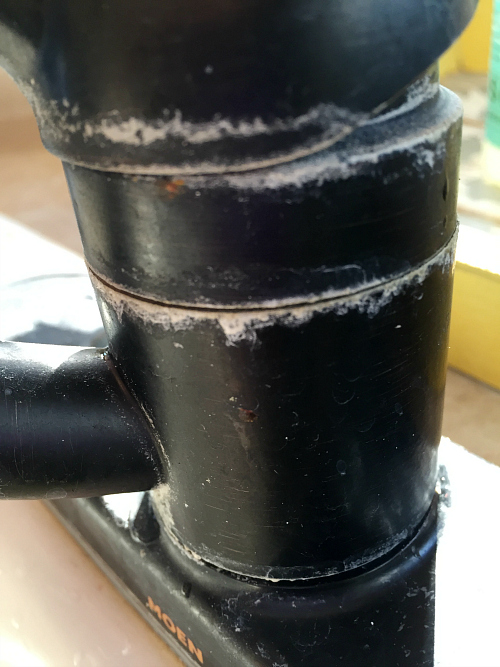 So… let's clean!
What You Need to Remove Hard Water Stains
Affiliate links may be used. Please see our advertising disclosure for more information.
Before starting this process, it is recommended that you test a small (unseen) area to make sure the vinegar doesn't cause any harm to your finish. Also, if you have granite counter-tops, do not let the vinegar touch the granite as it can etch granite surfaces due to its acidic nature.
How to Remove Hard Water Stains on Faucets
Start by pouring some vinegar into a bowl. Add several paper towels (one paper towel for each area you need to work on). The paper towels should be thoroughly soaked with vinegar, so add more if needed.
Apply the vinegar-soaked paper towels to the build-up areas and leave it there for one hour.
Once the hour is up, you can remove the paper towels and use them to gently rub off any remaining build- up (it should come off very easily). If you have any seams, like I do, use a toothpick and scrape out the gunk (again, the vinegar seems to break down the build-up, so it's very easy to remove). You can see everything I got out in the picture below (obviously before I wiped off the gunkiness… new word).
That's all there is too it.
Love a good before and after? Here you go.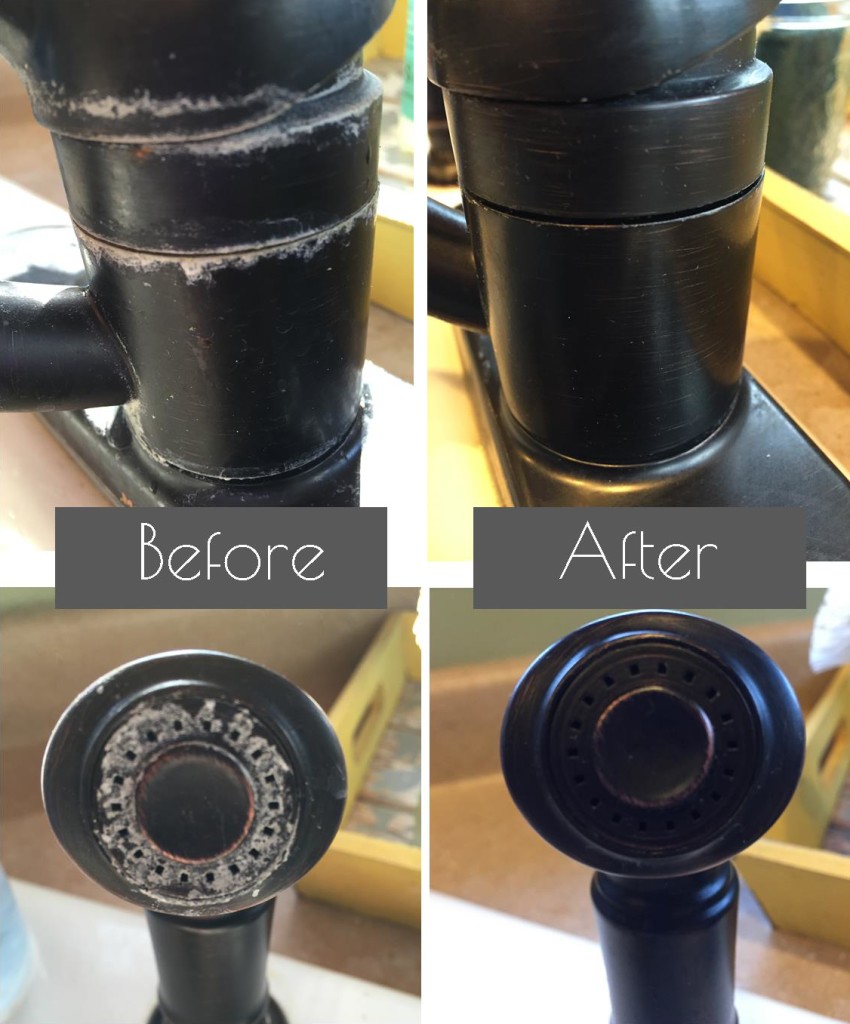 How crazy is that?!
For more amazing kitchen cleaning tips, check out this post!
Love it? Pin it!