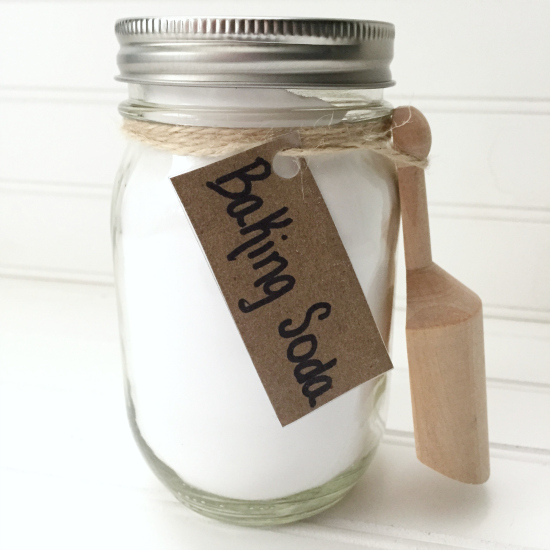 You often hear about vinegar and baking soda being powerful cleaning agents. A few months ago, I shared ways to clean with vinegar, and today, I'm sharing some amazing ways to clean with baking soda. The results are simply incredible!
Please note: You can view any of these cleaning tips (in detail) by clicking on the image, or by using the link below the image.
Amazing Ways to Clean With Baking Soda
Cleaning A Porcelain Sink
We'll start with one of my all-time favorite cleaning tips: How to Clean a Porcelain Sink. The results are simply jaw-dropping.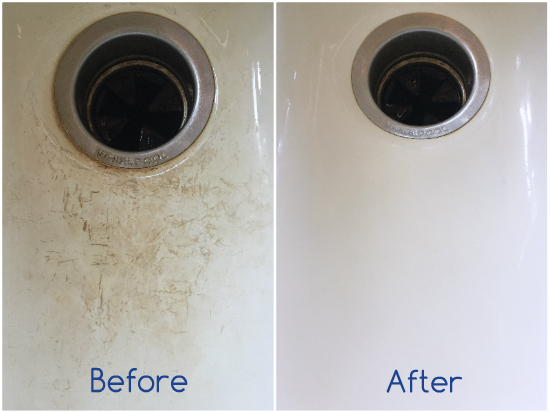 Cleaning the Oven Door
When I first tried this cleaning tip, I honestly didn't think it was going to work. No way was baking soda alone, going to clean my grime-y oven door, but I was so wrong. Check out these results!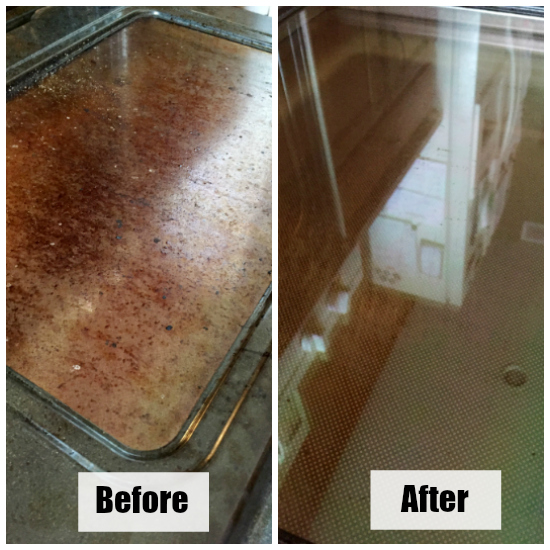 Cleaning A Glass Stove Top
If you have a glass stove top, then you know how dirty it can get… all that baked on food. Gross. I found that baking soda (along with a little elbow grease) gets it clean. Just look at that those results!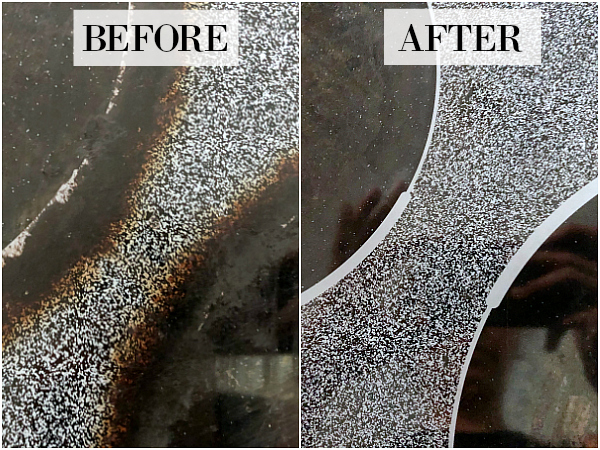 Polishing Tarnished Silverware
If you have tarnished silverware lying around your house, all you need is an aluminum pan, baking soda, and boiling water to polish them right up. I actually had a co-worker tell me that she tried this trick and was told by her mother that she might have over-polished the silver… It works that well!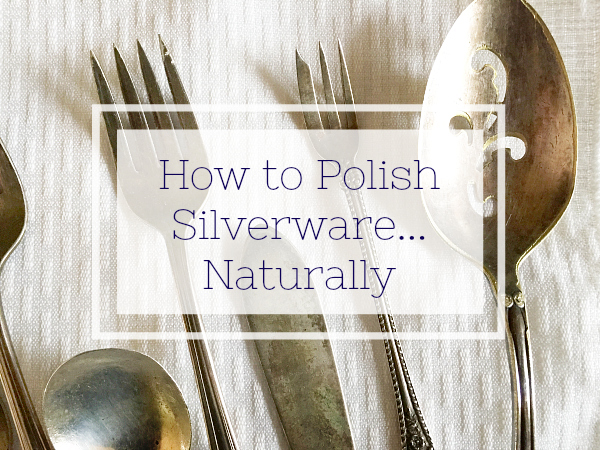 DIY Laundry Detergent
I made this laundry detergent 18 months ago, and I just now ran out. Eighteen months! Not only did it last forever, it did a great job getting our clothing clean.
Garbage Disposal Bombs
Garbage disposals can start to smell a little funky over time. These DIY Garbage Disposal Bombs are easy to make and freshen things up in no time.
Refrigerator Deodorizer
You have probably heard about adding a box of baking soda to the back of your fridge to ward off odors. This simple DIY applies the same concept, but without the box 🙂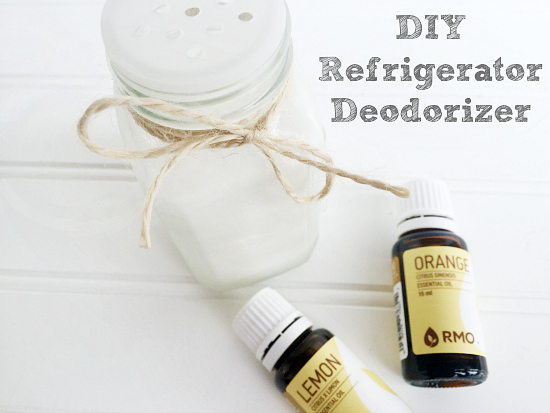 DIY Grout Cleaner
This is an easy trick for cleaning grout. You just need two ingredients and a toothbrush.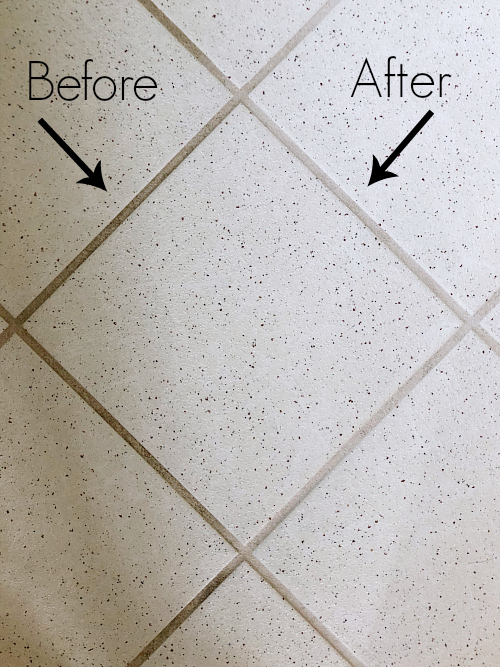 DIY Air Freshener
This air freshener takes about 30 seconds to whip up, and you can choose whatever scent you like using essential oils.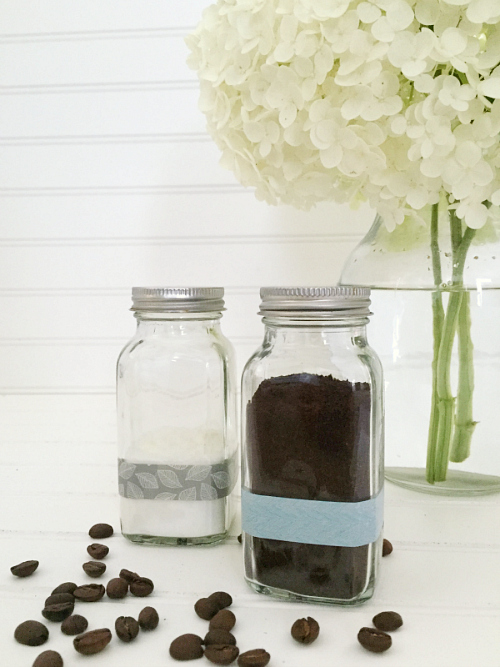 DIY Toilet Bombs
I make my own toilet bowl cleaner using vinegar and baking soda, but when I'm done scrubbing down the bowl, I add two of these DIY toilet bombs to freshen things up a bit.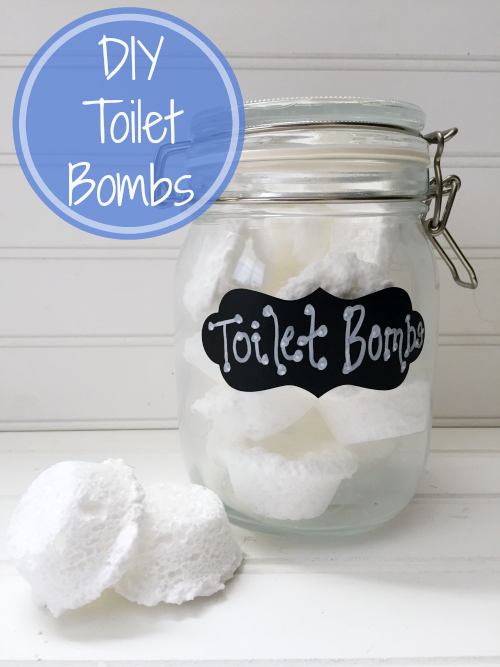 Cleaning Your Mattress
Honestly, I had never even thought about cleaning my mattress until 2 years ago. I learned how easy it was to do, and I now clean it every time I wash the bedding.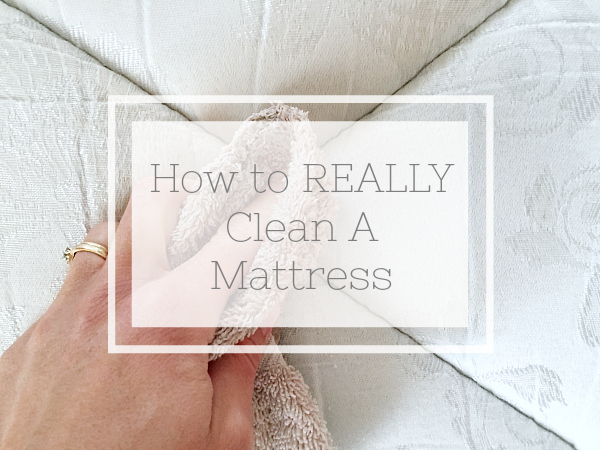 DIY Carpet & Upholstery Deodorizer
When we first got our puppy, we used this DIY Carpet & Upholstery Deodorizer all the time… 'cause, you know, puppies and their accidents 🙂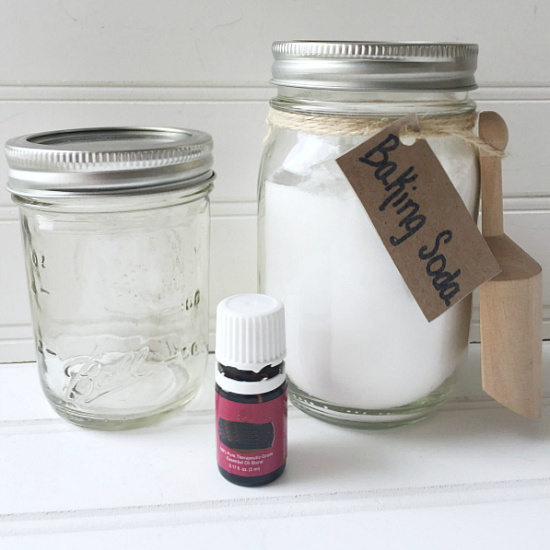 The following cleaning tips were featured in my "Cleaning with Vinegar" post, however, if you missed them, be sure to check them out as they use both vinegar and baking soda.
Can you believe these tips?! Baking soda is cheap, safe, and effective when it comes to cleaning your home. I actually buy it in 13 pound bags because I use it so much 🙂
Love it? Pin it!