A little over a month ago, this sweet boy entered our family. His name is Coby, and he is a cuddly ball of energy. With this new addition, I realized there were going to be a few accidents along the way (you know what I mean). I decided to whip up a batch of carpet deodorizer to use as needed.
*Please note, this can also be used to freshen up your upholstery 🙂
What You Need to Make Carpet Deodorizer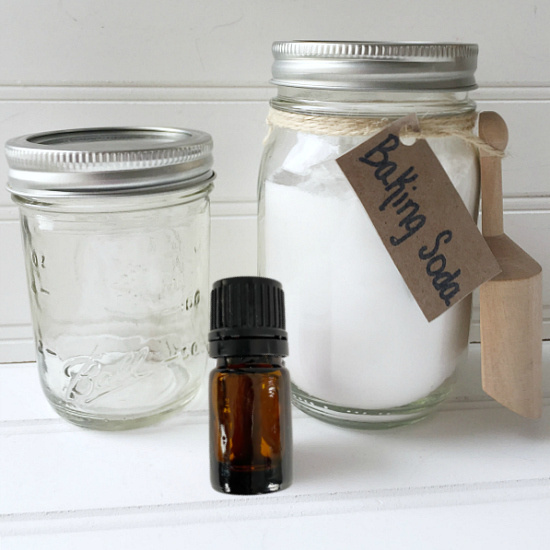 Affiliate links may be used. Please see our advertising disclosure for more information.
Essential Oil- I chose a "Purifying Blend", but you can use anything you'd like… Not sure where to buy essential oils? Check out this post.
Baking Soda is excellent at absorbing odors, and the essential oil will leave behind a pleasant scent.
How to Make Carpet Deodorizer
Pour 1 cup baking soda into a mixing bowl, then add in 20-30 drops of essential oil. (If you desire a milder scent, feel free to add less essential oil.) Make sure to thoroughly mix the essential oil into the baking soda so the scent is evenly distributed throughout the mixture.
When you want to use the carpet deodorizer, simply sprinkle on a light coating and wait 15-30 minutes.
Make sure to keep children and pets away from the area during this time.
If you are using the mixture on upholstery, use a hand-held vacuum or the brush attachment on your vacuum and simply vacuum up the baking soda mixture. If you are using the mixture on a larger area, use your regular vacuum for faster clean up.
I have had the "pleasure" of using this mixture on a number of occasions. Once, puppy decided he had to go (number 2) on our bedroom carpet at 3:30 in the morning. I awoke to the smell, which tells you how unpleasant the odor was. After cleaning up the mess, I sprinkled this on the carpet, and waited the 15 minutes. I got out the vacuum, praying my kids would sleep through it (they did), and the smell was truly gone. This stuff is amazing!
Love it? Pin it!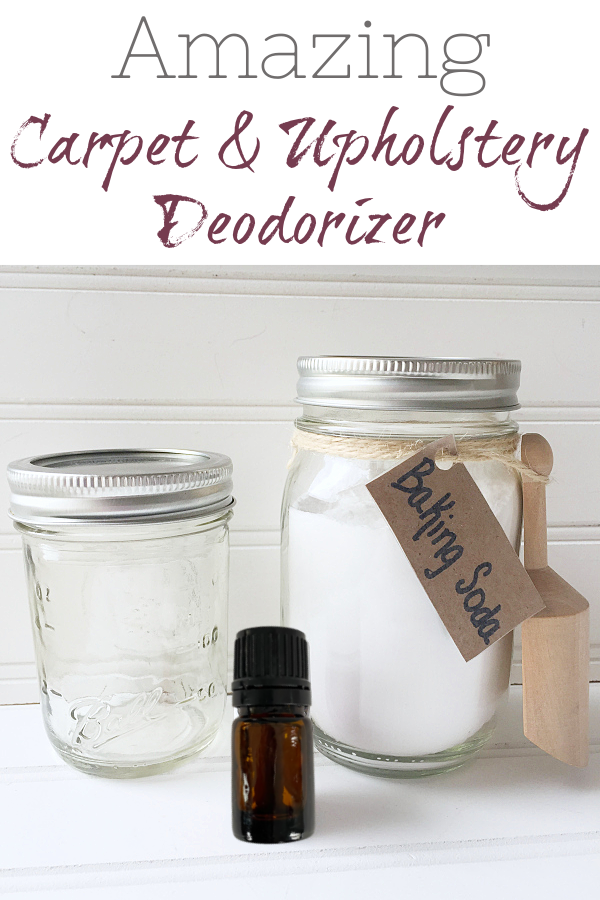 This post was originally published at Clean and Scentsible on April 8, 2016.