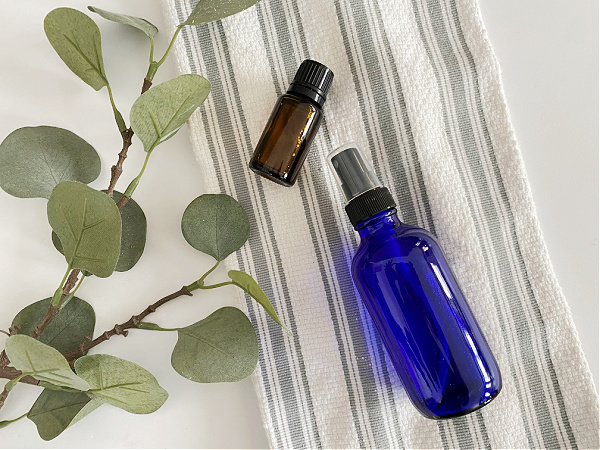 If you have a guests on their way, try making a DIY room spray to put in your guest bathroom, or spritz a little in the entry before guests arrive. It literally takes 30 seconds to make.
Switch up the essential oil to use this recipe any time of the year.
What You Need to Make DIY Room Spray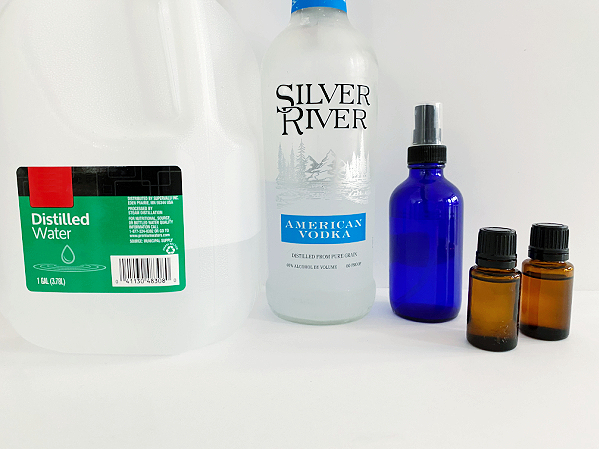 Affiliate links may be used. Please see our advertising disclosure for more information.
Vodka
Distilled Water- I highly recommend using distilled water vs. tap water because tap water contains natural impurities that can cause bacteria growth over time.
15 drops Essential Oil- Not sure where to buy essential oils? Check out this post.
4 oz Glass Spray Bottle (These are the ones I used)- When using essential oils, it's always best to use glass containers for storage because some essential oils will eat through plastic.
How to Make DIY Room Freshener with Essential Oils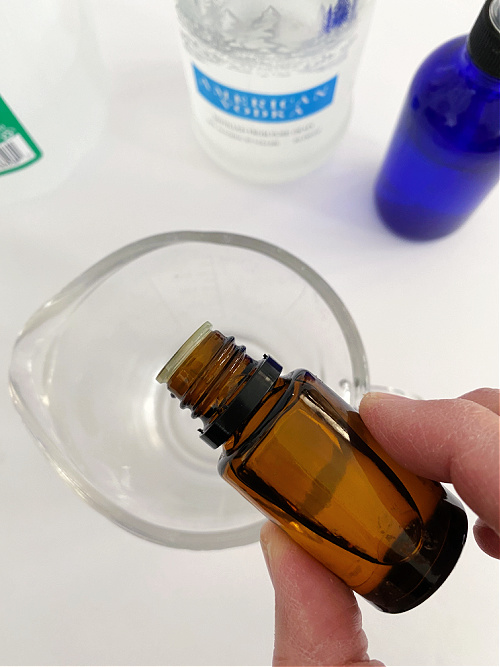 Combine 1 oz. vodka with 15 drops of essential oil in a glass measuring cup. Mix thoroughly. Then add 3 oz. distilled water and stir to combine. Last thing is to pour the mixture into a glass spray bottle. Done.
During the winter months, I love combining Cinnamon (4-5 drops), Orange (6 drops), and Spruce (4-5 drops) for a warm spicy scent.
For the warmer months, try a combination of Lemon, Lavender, and Peppermint (5 drops of each) or Grapefruit, Lavender, and Cedarwood (5 drops each).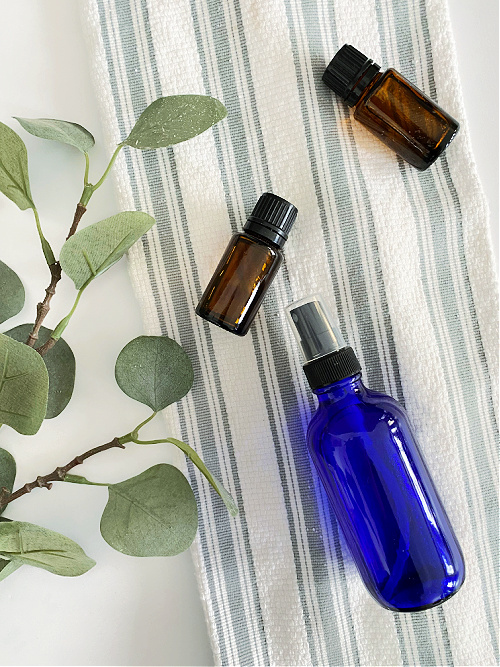 You can also create a customizable label if you'd like… or purchase one premade.
When you are ready to use, make sure you shake the bottle a bit as the oil will naturally separate from the water. Spritz a few times into the air, and you'll experience the delightful scent of whichever essential oil combination you choose to use.
Love it? Pin it!