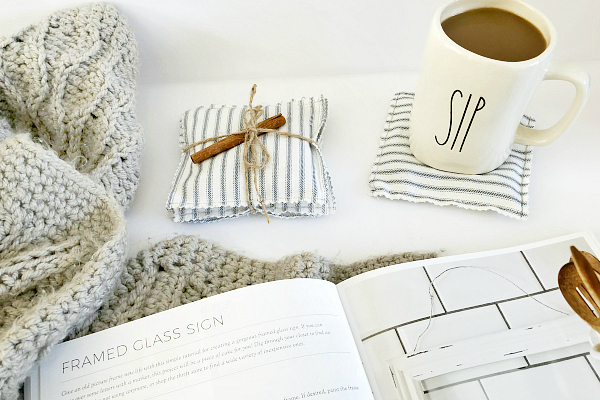 I might love this DIY more than any other. It's easy, and smells incredibly good! So grab a mug of hot tea, coffee, or cocoa and see how you can make these adorable scented coasters.
What You Need to Make Scented Coasters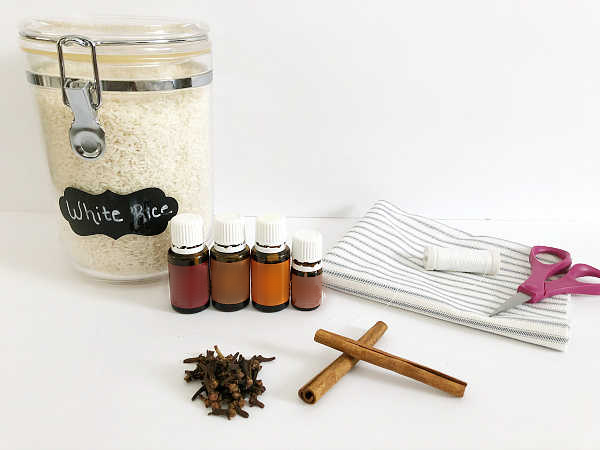 Affiliate links may be used. Please see our advertising disclosure for more information.
How to Make Scented Coasters
In a bowl, combine 1 cup dry white rice, 1/4 cup whole cloves, and two cinnamon sticks broken into small pieces. (I put them in a Ziploc bag and pounded them with a rolling pin 🙂 ).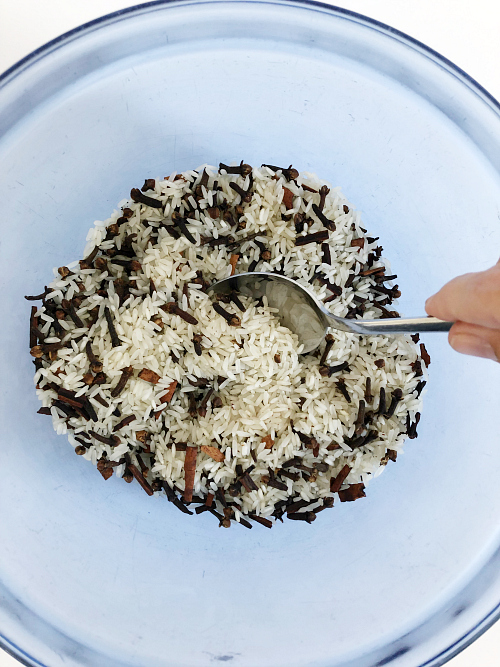 Next add the essential oils: five drops each Cinnamon Bark, Clove, an Immune Supporting Blend and Orange. If you don't have all of these, just add what you have to total 20 drops.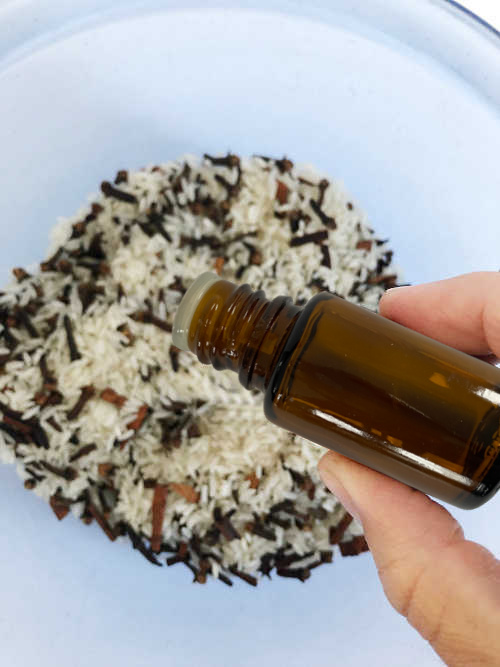 Put this mixture into a Ziploc bag and allow it to sit overnight. The reason for this is that you want the essential oils to really absorb into the rice and spices.
Meanwhile, you are going to cut your fabric into squares about 6″across. To make 4 coasters, you will need 8 squares. Mark a line 1/2″ in from each side (with 4 3/4″ between the lines). This only needs to be done on one side of your "set of two".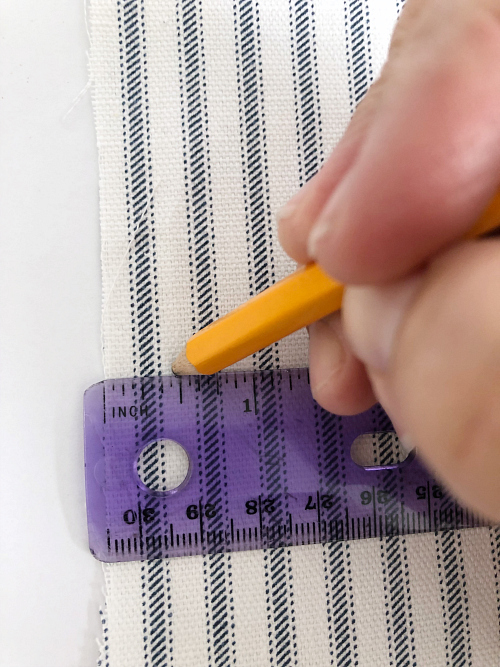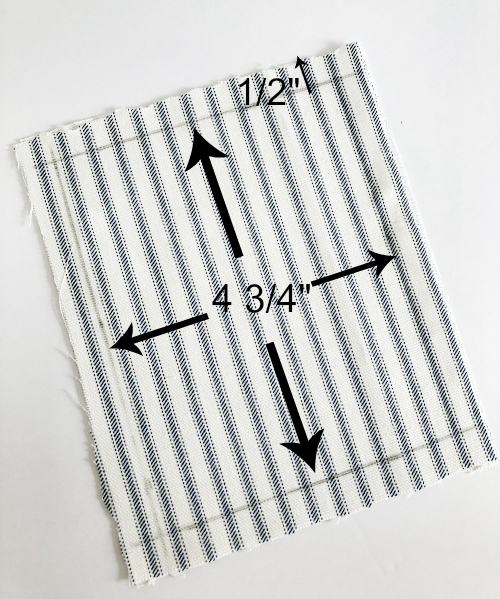 Because I don't know how to sew (nor do I own a sewing machine), I hand stitched the two squares of fabric together, pattern side out, using the lines as my guide to keep the stitching straight.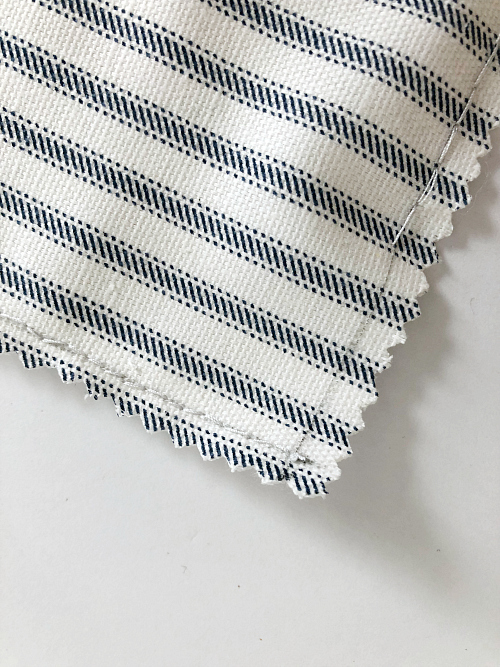 Sew all the way around, but leave a 1 1/2-2″ opening, which is where your filling will end up going.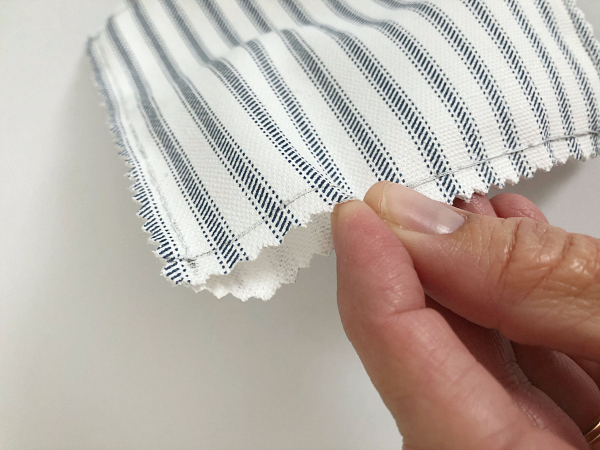 Use a pinking shears to cut around the edges. This not only creates a cute pattern, it also keeps your fabric from fraying.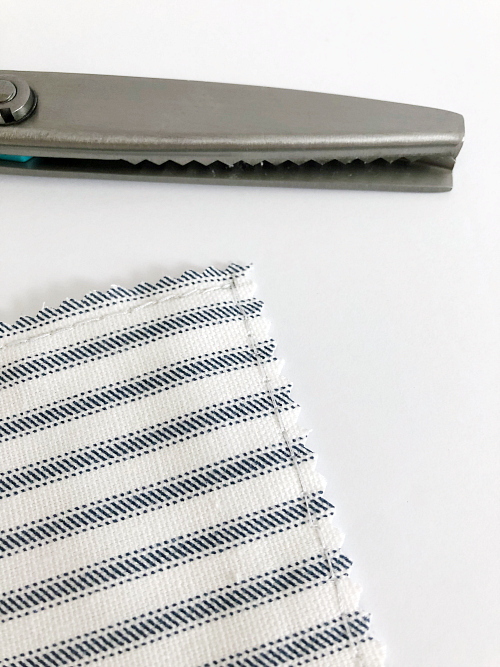 Once your filling has had time to sit and absorb all those wonderful essential oils, add the filling to the pouch you created using a small funnel or scoop. Then hand-stitch the opening closed.
I made a total of four and wrapped them with twine. Perfect gift.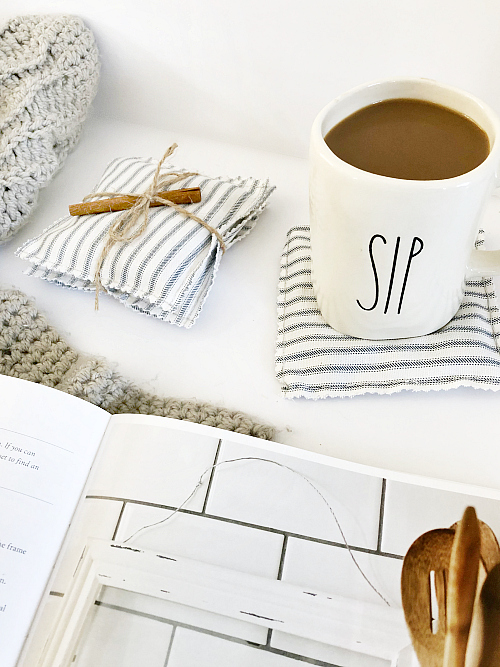 Love it? Pin it!