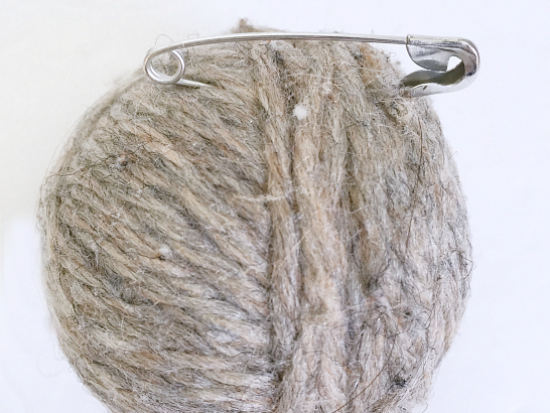 A few months ago, I tried several "DIY Dryer Sheet" recipes and let's just say they were all total fails. I tried everything from aluminum foil balls to rags soaked in fabric softener, and the biggest issue was that my clothes came out full of static. Truth be told, I continued using store-bought dryer sheets because the whole reason I use them is to avoid that static-cling… Fast-forward to a couple weeks ago. Someone in one of my Facebook groups said to clip safety pins to your dryer balls. Honestly, I didn't think this was going to work at all. I had tried adding aluminum foil to my dryer, which sounded like the same concept, but this time I got very different results…
What You Need to Create a Dryer Sheet Alternative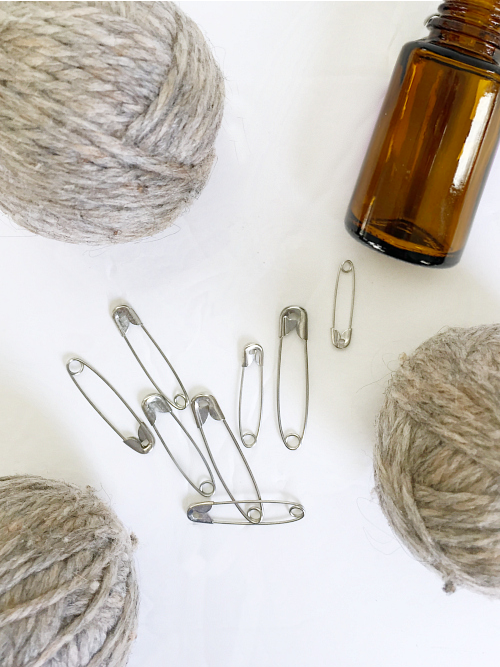 Dryer Balls- I made my own dryer balls (and you can learn how to do that here) or you can buy them. If you choose to purchase through Dropps, you can use my discount code: LEMONS25 for 25% off your first-time purchase, or LEMOSN15 for 15% off if you are a returning customer.
Essential Oil (Optional)- I use Lavender Essential Oil– Not sure where to buy essential oils? Check out this post.
Dryer Sheet Alternative
Truly, this could not be easier. Grab your dryer balls and clip a safety pin through the yarn.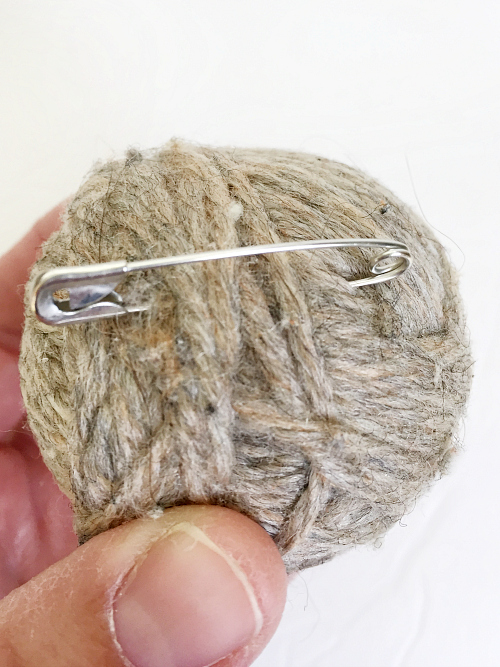 If you miss the fresh scent of dryer sheets, simply add a few drops of essential oil to the dryer balls.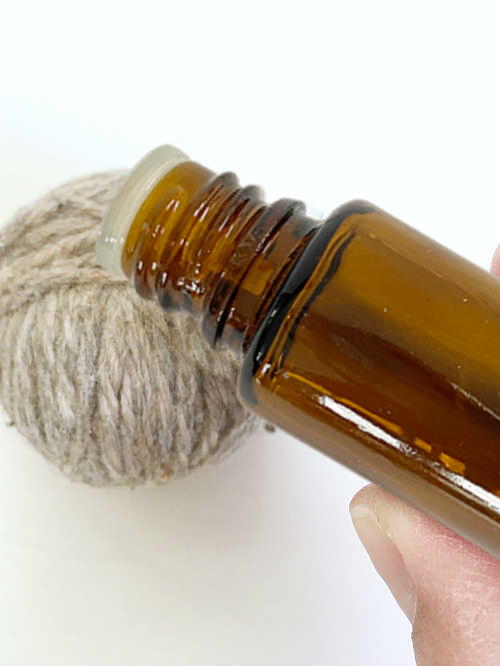 I have found the scent to last through 2-3 loads of laundry before needing a couple more drops. (I keep a bottle of lavender essential oil on the laundry shelf so it's easy to add when needed.)
Like I said above, I truly thought this was going to be another fail, but I couldn't have been more wrong. I have now done about a dozen loads of laundry using this method, and each load was soft and static-free. Who knew?!
Love it? Pin it!