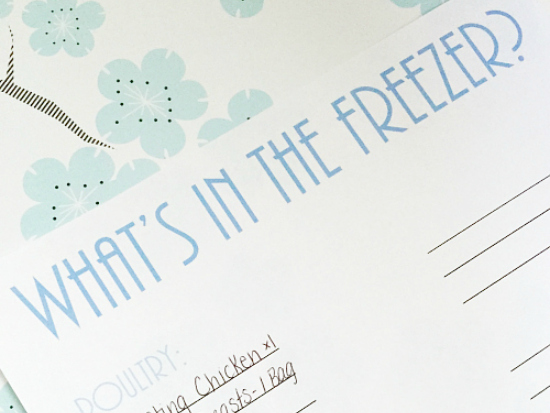 Confession time. I went out to my freezer and discovered a turkey. Expiration date: 18 months ago! I continued to rummage around and found three (Yes. Three.) bags of frozen chicken; each with 2-3 pieces in it. What on earth? At this point, I realized I really needed to get my freezer in order. I couldn't find things, and, obviously, I had no clue what was even inside.
Here is my freezer at the beginning of this process.


Seriously?! Yikes! There is exploding grape-juice-popsicle everywhere, and things are crammed into every little nook and cranny with no rhyme or reason.
How to Organize A Freezer
Step 1: Take Everything Out and Clean
I started this process like I do all my organizing projects: I removed every item from the freezer and then washed it out with my DIY All-Purpose Cleaner. (Please note: If you are using a store bought cleaner, remove your ice tray if you have an ice maker. You do not want that sprayed onto something that will later go into your mouth.)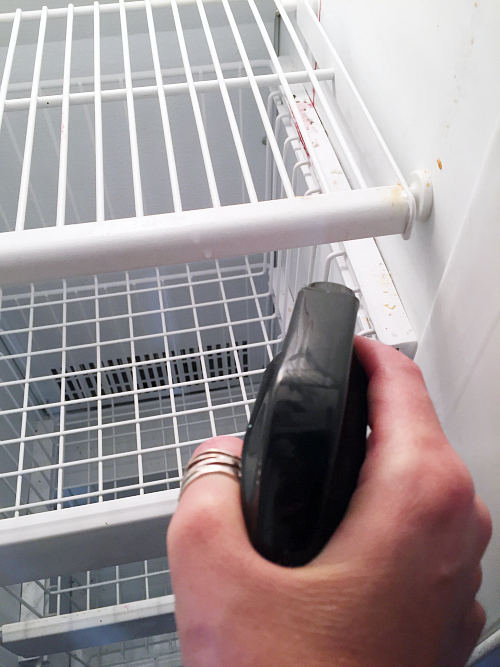 And we arrived at this point:


Step 2: Sort & Label Items in the Freezer
I decided to keep all my meat in the deep freezer out in our garage, along with a couple bulk items. That way, I knew exactly where to find what I needed. Before this freezer clean-out, I had meat inside and outside. Popsicles? Inside and outside. Bread? Inside and outside… You get the picture. In order to get every sorted, I made a "meat box" and a "non-meat box".


Then I made sure to label what was in each bag, just to make things even easier.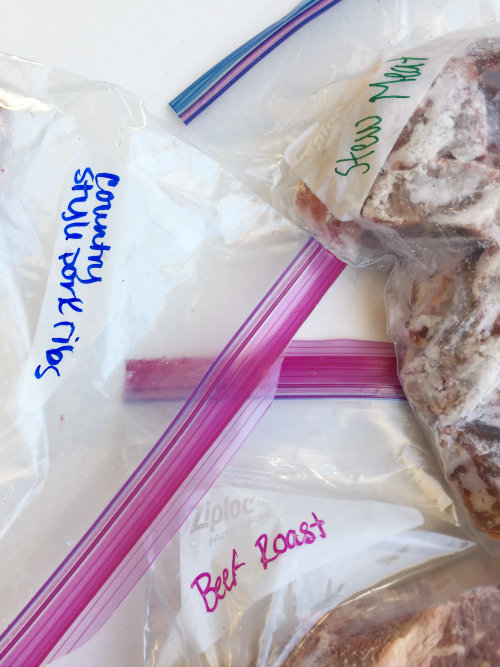 Step 3: Add Labels to Freezer (Optional)
Just to add a little pizzazz, I got out my Cricut and some vinyl and created labels for the drawers and bins. Here's what I love about labels: My whole family knows where things belong. Everything has a place, so, in theory, things get put back in their spot. (I say "in theory" because, you know… kids… and husbands.)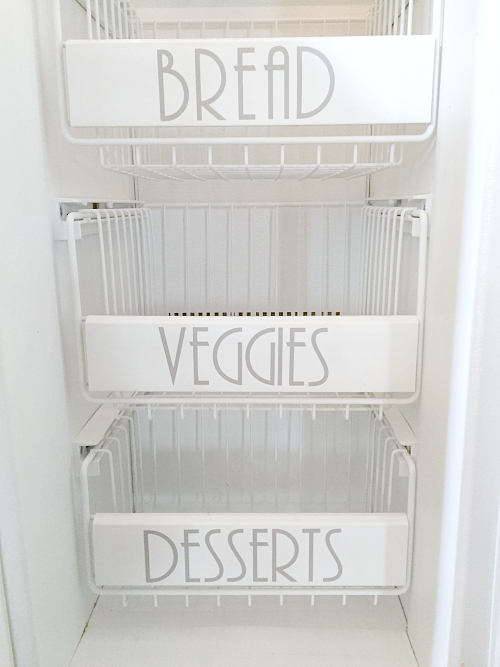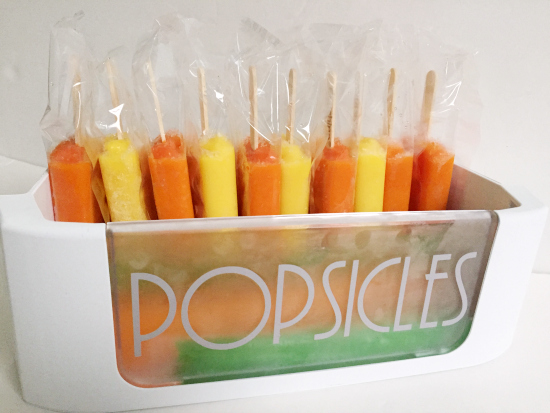 Before you tackle the labels, however, put things where you want them so you make sure to create the right labels for your needs. Also, be aware that the vinyl may not stick well if there's too much condensation from the freezer. I took out any removable drawers and allowed them to warm to room temperature before applying the vinyl. A couple drawers are not removable, so I thoroughly wiped them down with a paper towel.
Here's how the "freezer organization" ended up:


And a few before and after side-by-sides:




One more thing before I sign off. Remember my expired turkey and multiple bags of chicken? I decided that, instead of just guessing at what might be out in my deep freezer, I would instead create a list of the things I had so food wouldn't go to waste.
Freezer Organization Printable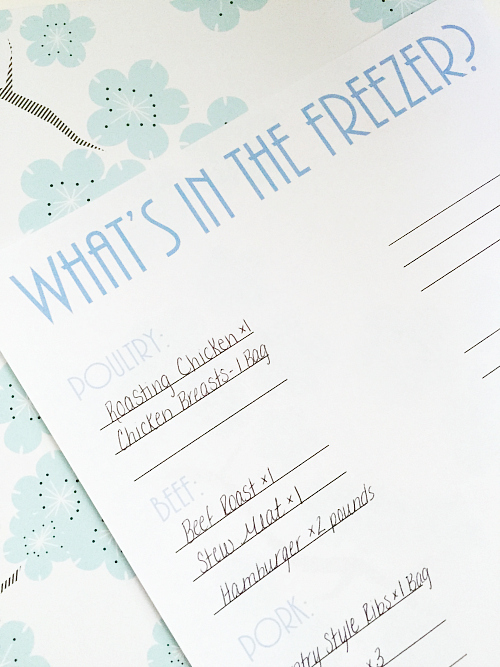 You are welcome to print a copy for yourself to use in your own home: What's In The Freezer Printable
Love it? Pin it!