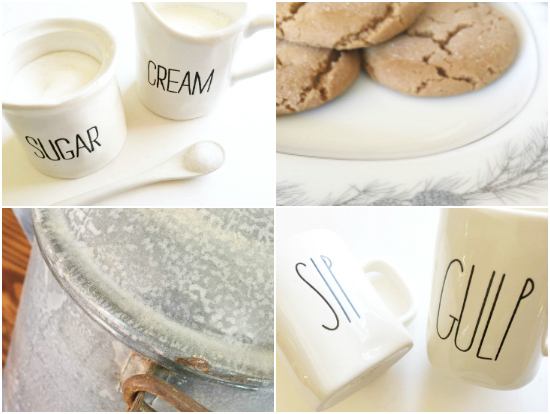 I am pretty sure room reveals are one of my favorite things. It is so exciting to see a space completely transformed. Five weeks ago, I joined the One Room Challenge (a crazy, 6 week room makeover challenge hosted by Calling It Home). We've been working hard to take a space in our dining room and turn it into a farmhouse style coffee station.
As always, let's take a look at where we started: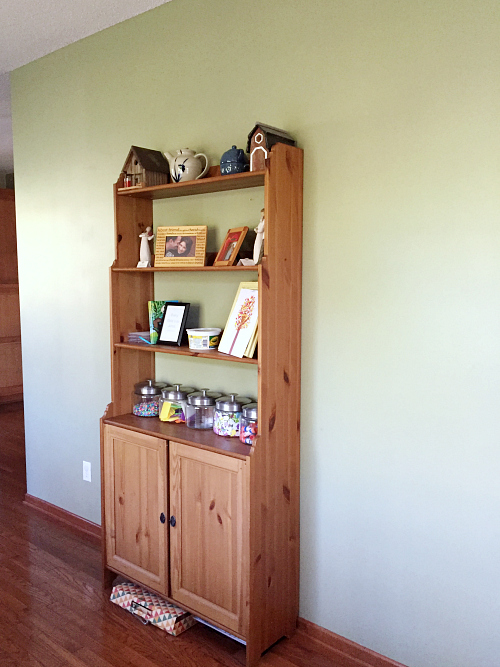 Ummm… blah. That's how I felt. There's this tiny little hutch on a huge wall, and that's it.
And here it is today!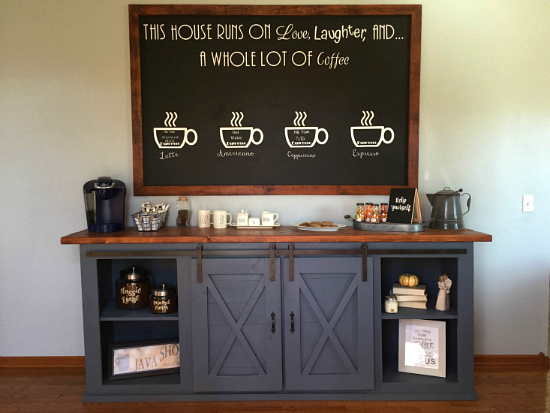 Before we start with all the photos, I want to say a huge thank you to my husband. I told him that I was going to do this space on my own and he wouldn't have to do anything. Instead, he built me the most amazing buffet table ever, so thank you, thank you, thank you!
Here we go…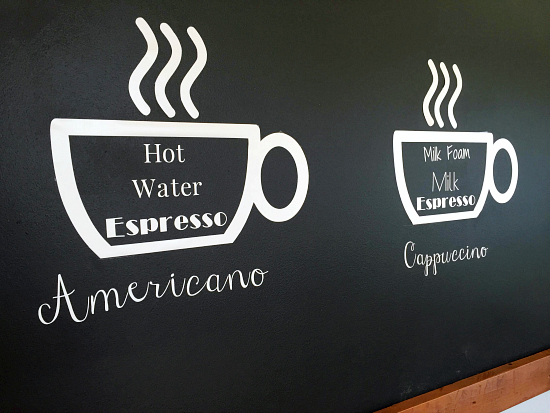 My Circut got a major workout for this project. I cut out every image and word from white vinyl and adhered it to this chalkboard wall… and do you see that frame? Barn wood! Love me some barn wood.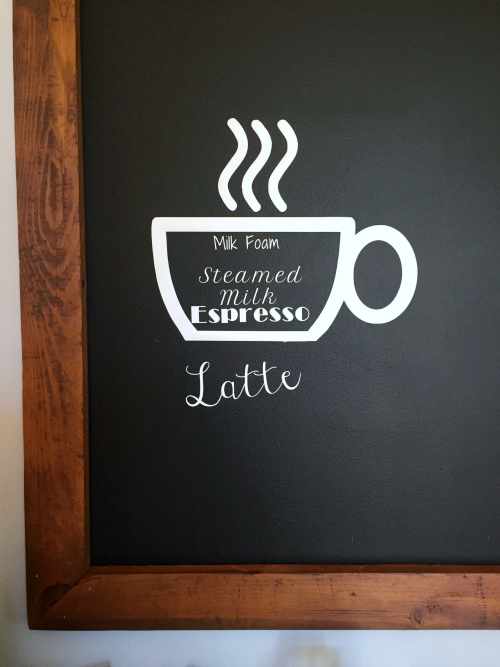 The buffet table was a huge project. It took up most of our 5 weeks, but it turned out beautifully… better than I expected. We found the directions for building this table from Ana White and the tutorial for the barn door hardware from Jamie Costiglio, however, we did make a few tweaks.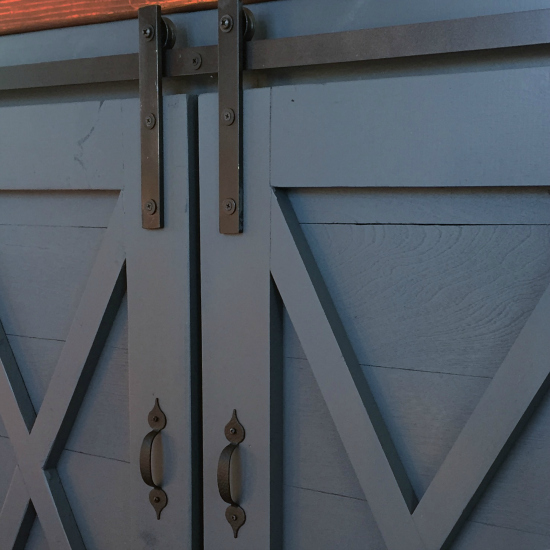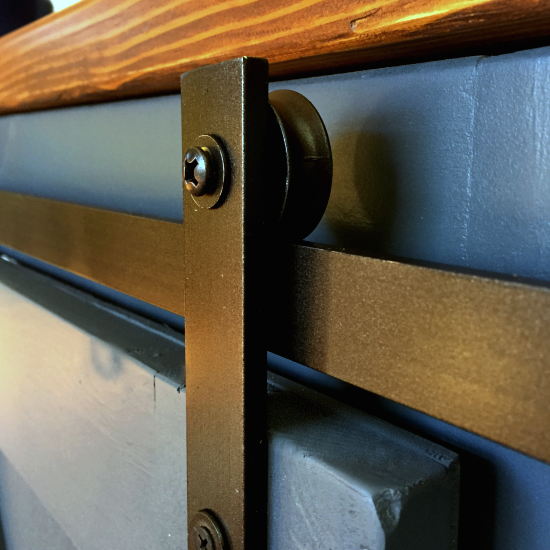 I found this old coffee pot at the vintage shops in our area months ago, and I bought it knowing one day I would use it for such a time as this 🙂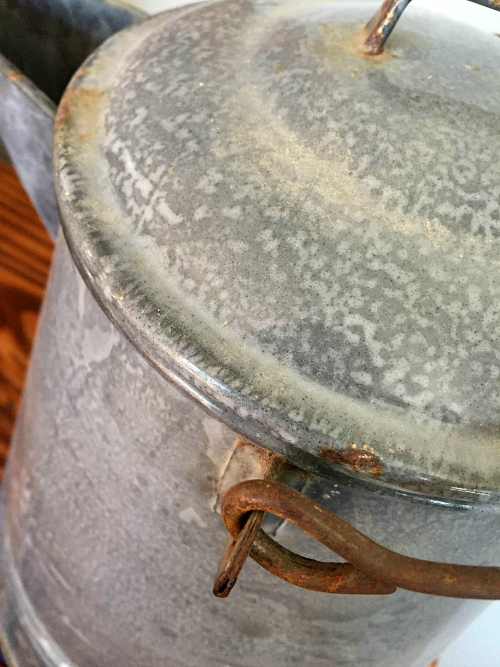 This cute sugar and cream set was found on Amazon. Love. (It seems they no longer sell this exact set, but you can find something similar.)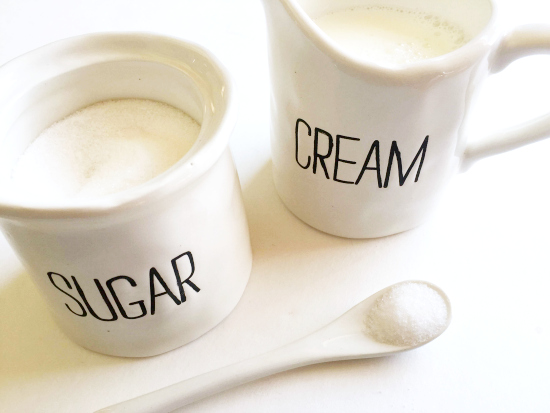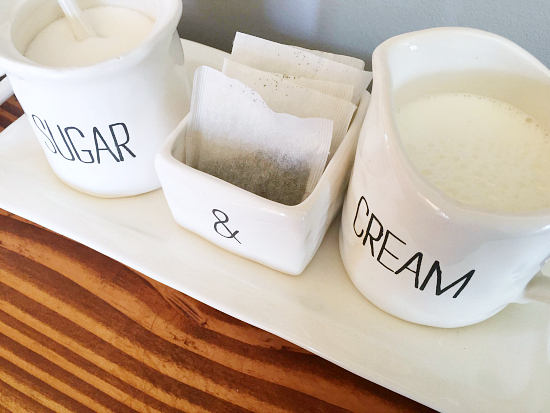 And these Rae Dunn mugs? Adorable.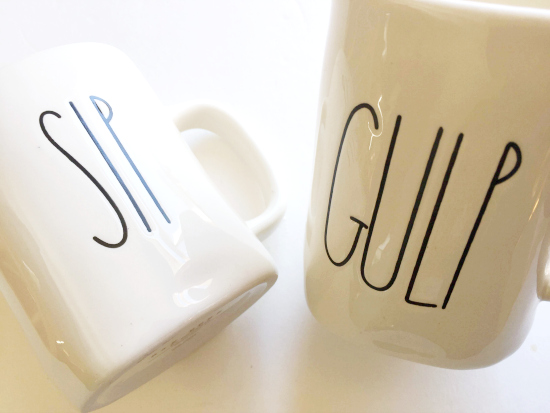 Gotta love Goodwill. I found these 3 "Reader's Digest" Books for a whole 64¢. Yes. Sixty-four cents for 3 books… and that pumpkin? Nine cents at Target. Score.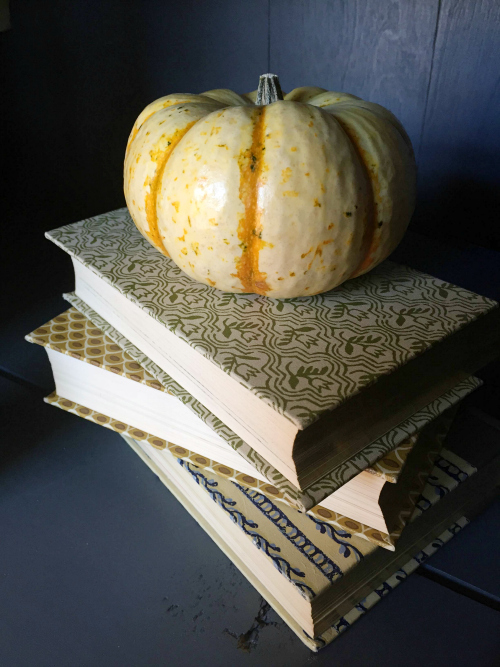 I had to add my favorite jars/canisters… and give my Cricut something else to do 🙂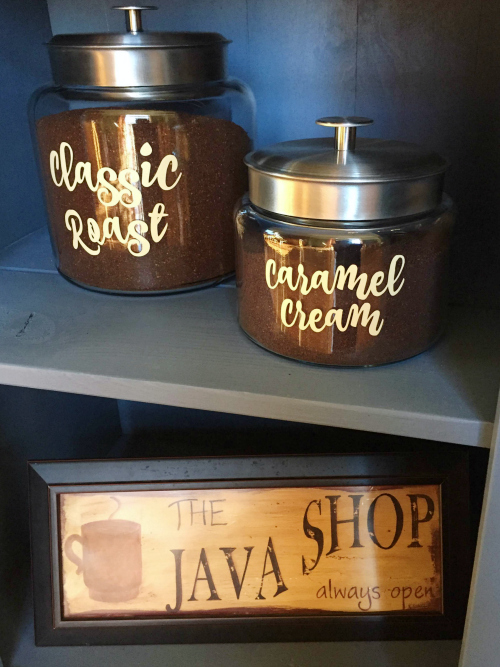 I decided to add a holiday candy bar that can be changed out with each season.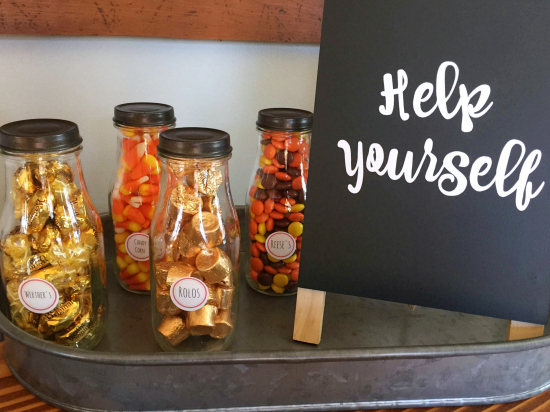 Behind the doors of the buffet table, I bought a few baskets and I'm using them to store paper products.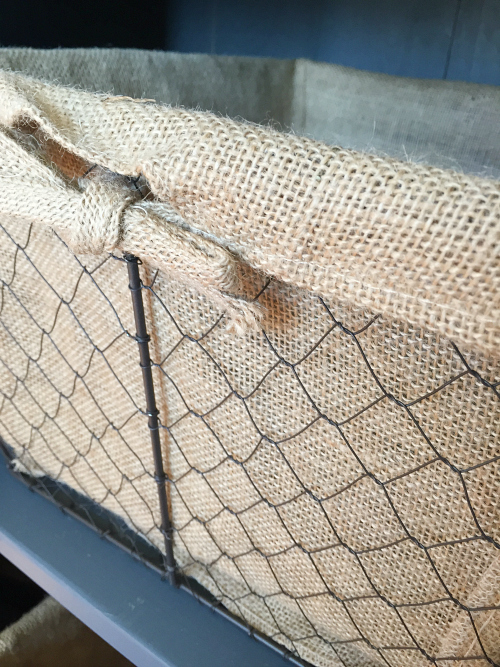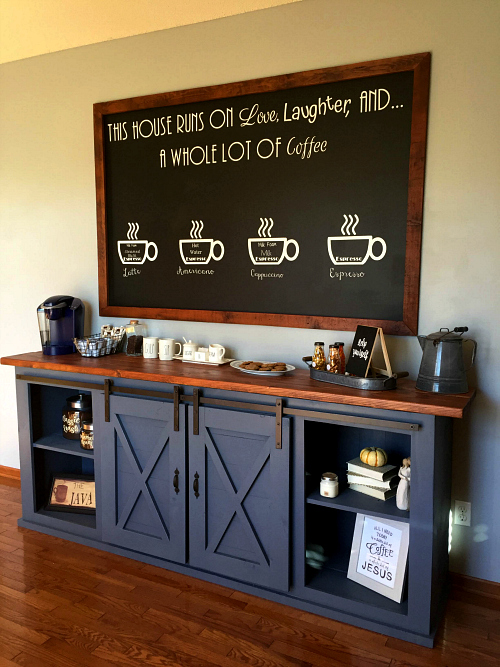 For a side-by-side comparison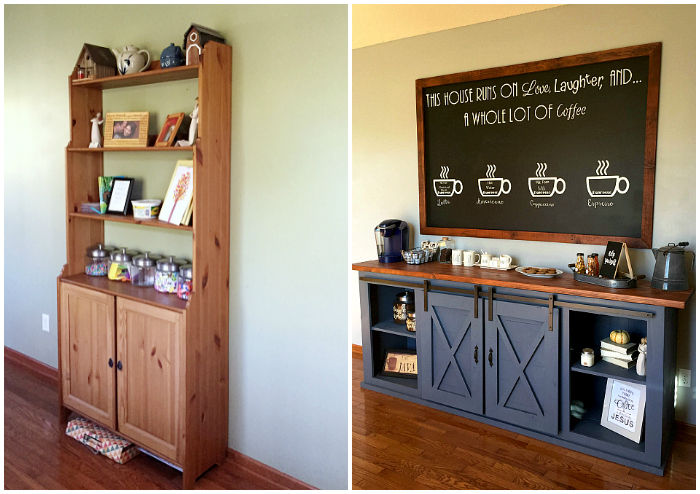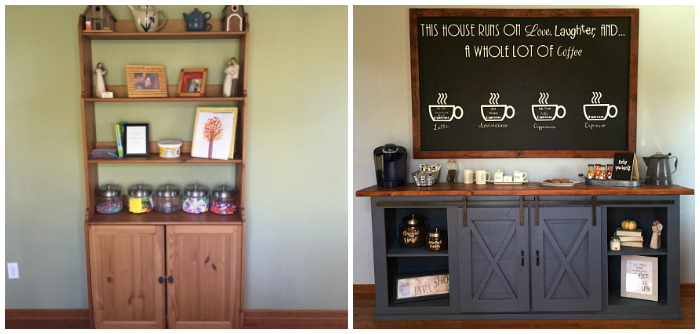 Thank you so much for stopping by and checking out our new farmhouse coffee station. This was such a fun project to work on. If you are interested in more room reveals (most done for $100 or less), you can check them out here.
Wanna Catch Up?
Week 1 // Week 2 // Week 3 // Week 4 // Reveal
A huge thank you to HomeRight for supplying the spray shelter and paint sprayer for this project.
Love it? Pin it!