If you use drawer organizers anywhere in your home, you may notice that every time you open or close the drawer everything shifts. Things you need slide to the back of the drawer, making them harder to access. And sometimes the bins tip up making it difficult to even open the drawer. It's annoying! I recently found out how to keep drawer organizers from sliding, and it's the easiest solution ever.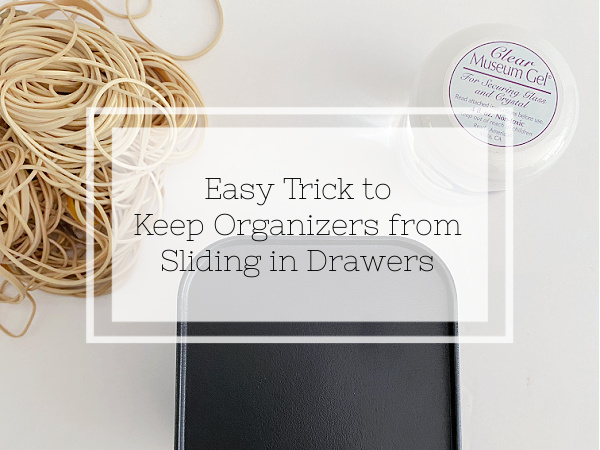 One of life's little irritations is when you open a drawer and everything slides backwards… or worse, something gets caught on the lip and you have to feel up under the drawer to move the culprit item out of the way just to get the drawer open.
I have made several attempts to keep things from sliding around in drawers, but they all failed. My fist idea was to use double-sided tape in our spice drawer. I wanted to elevate the tops of the spice jars, so I got a few small strips of wood and used double sided tape to secure them to the bottom of the drawer, but it was not strong enough to hold up to the weight of the spice jars.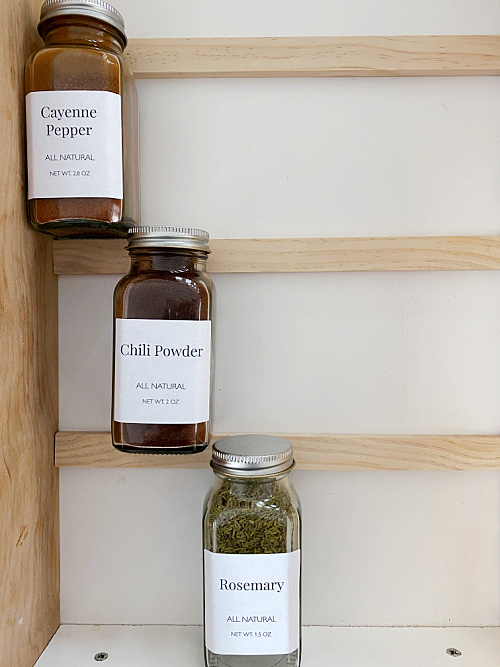 I also tried adding hot glue to the bottom of our silverware organizer, hoping it would prevent it from sliding to the back of the drawer all the time, but unfortunately, it dried harder than expected and didn't grip well at all; and eventually it started peeling off.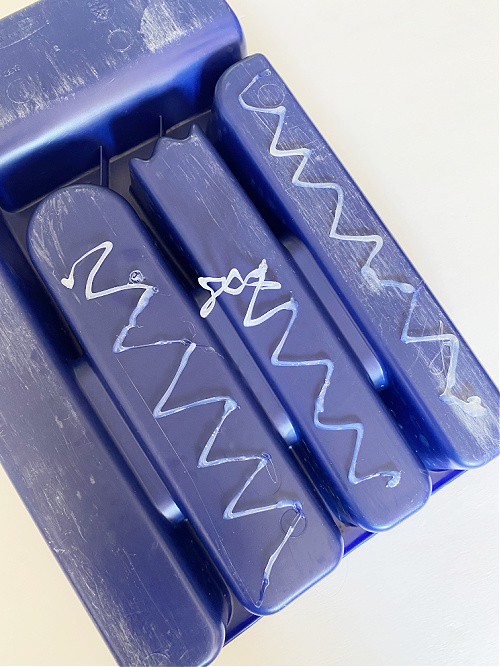 For years, I would just shift items back into place every time I opened the drawer… then I discovered Museum Gel.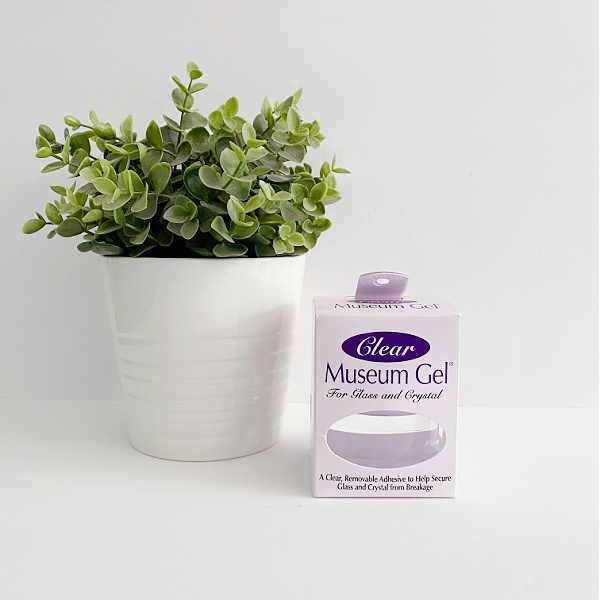 How to Use Museum Gel to Keep Drawer Organizers from Sliding
I would suggest applying a small amount of Museum Gel to an inconspicuous part of the drawer, allowing it to sit a day or two before moving forward. Upon removal, check to make sure it doesn't affect the finish of your drawer. I noticed an oily stain on our unfinished wood drawers, but it did not impact our drawers with melamine bottoms.
Let's start by taking a look at a drawer in my house that contains office supplies in mid-sized metal bins. See how everything has shifted to the back of the drawer?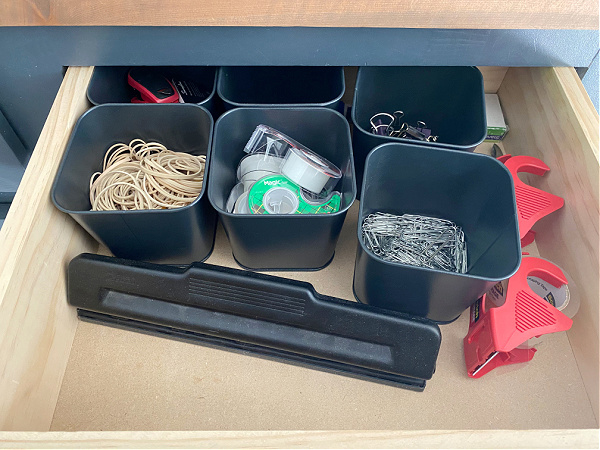 So… this became my first test spot. I started by taking everything out of the bins and flipping them over so I could apply the Museum Gel to the bottom of the bins.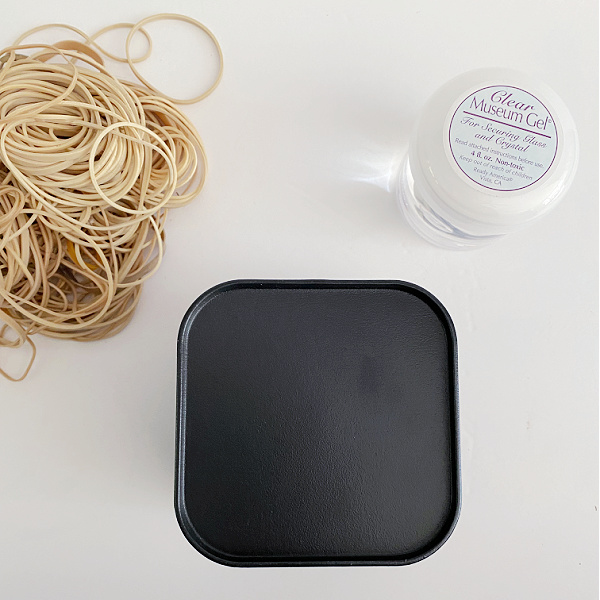 I then grabbed a (little bigger than a) pea-sized amount of Museum Gel and added it to the bottom of the bins.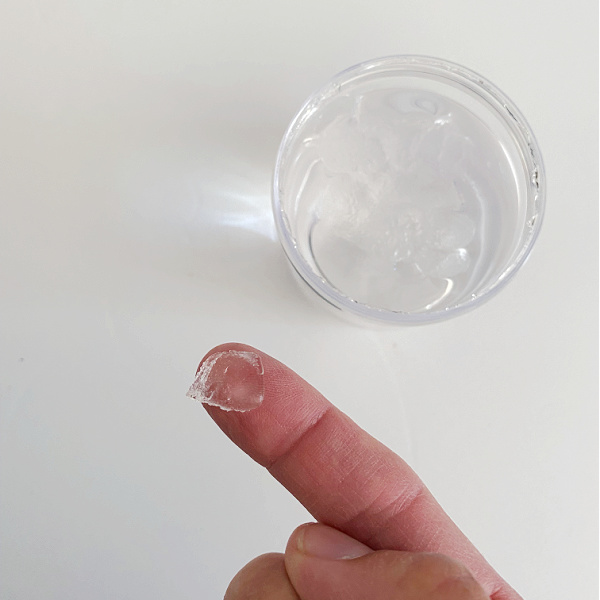 Note: My bins had a lip around the entire bottom, so I needed a little more Museum Gel in order to secure it up and over the edge.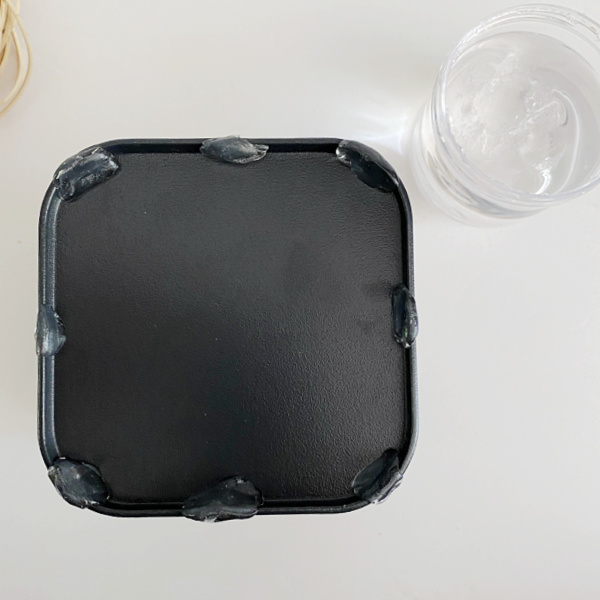 With the Museum Gel applied, I gently pressed the bin into the bottom of the drawer. According to the insert, bonding takes about 30-60 minutes.
And guess what?! It totally worked!!!
I got so excited, I tried it out on my silverware divider. I simply removed the peeling hot gun, applied the Museum Gel and secured it to the drawer.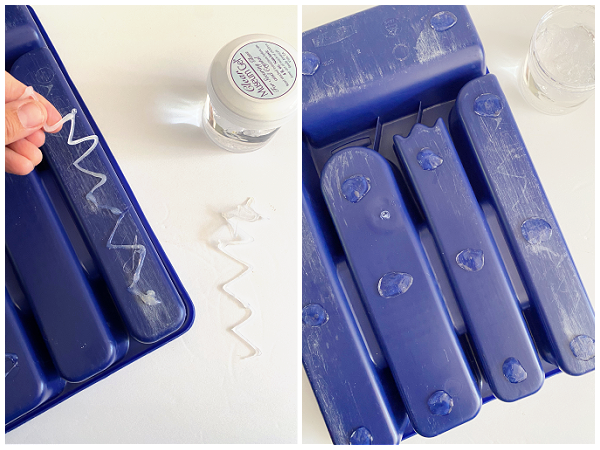 And it worked again!
I had each of my kids come and open up the drawers just to show them. I don't think they were nearly as impressed as I was. Probably because I'm in my 40s and they are teenagers 🙂 Maybe you'll be impressed…
Common Questions About Using Museum Gel
How Much Museum Gel Should I Use?
This is going to depend on the size of the item you want to secure, as well as the weight. You need to evenly distribute small circles of gel on the bottom of the organizers, using more for larger surfaces, as well as those containing heavier items (like my silverware organizer). If you notice your organizers are still sliding in the drawer, you probably need more gel.
Can I Reuse Museum Gel?
Yes! I was actually a little surprised by the texture of the Museum Gel. I thought it was going to be super sticky and messy, but it's definitely not. If you decide to remove the Museum Gel at any time, you can simply put it back in the jar and reuse it.
How Long Does Museum Gel Last?
According to the insert that came with the Museum Gel, its shelf-life is about two years.
How Many Objects Can I Secure with One Jar?
This will all depend on the size and weight of the organizers you are using. For the six organizing bins and silverware organizer I tried this on, I used a very small portion of the gel. I plan to use this in my office and bathroom as well, and I am certain I will have plenty… plus leftover.
How Do I Remove Items Secured with Museum Gel?
If/when you want to remove a secured organizer from the drawer, simply pull up while twisting. I tried this method to see if there would be any difficulty, and it was actually easier than I expected.
Can I Use Museum Gel on Walls?
Unfortunately no. You should only use Museum Gel on horizontal surfaces.
Love it? Pin it!