It's week 4 of the One Room Challenge hosted by Linda over at Calling It Home– if you are not familiar with the One Room Challenge, it's basically a 6 week challenge to transform one room in your home. If this is your first time stopping over, welcome! I'm so glad you stopped by. If you want to catch up on previous weeks of progress, here you go…
Where to even begin…I know week 3 was supposed to be about the problems faced during this challenge, but let's face it, in week 3 I basically revealed that I had painted the bathroom… outside of spilling a gallon of paint, or falling off a ladder, there's not a ton that can go wrong. BUT this week we started really getting productive, and with productivity came some definite disasters.
Let's just start at the beginning with this cutie helping me out at Home Depot. We decided to go with the wainscoting wall panels, so he's guiding me through the store.
There was painting of trim and baseboards and doors and a cabinet- all in Snowfall White by Benjamin Moore to go with the Nickel wall color.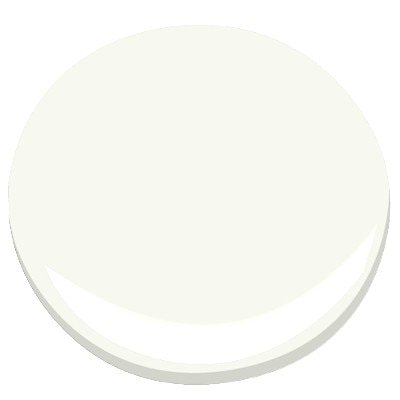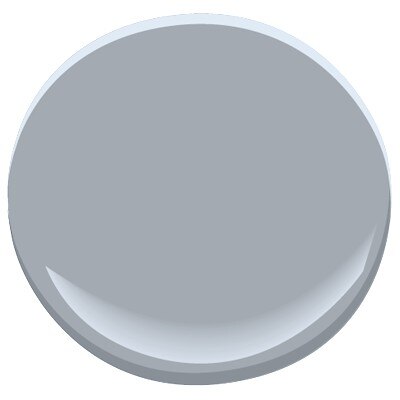 Then disaster… First, we could not get our pedestal sink out to save our lives. We still haven't been able to remove it, but the hubby did talk with his dad (who has been doing construction all his life), so we have another option to try, but for now, it's still fully installed. Then the hubby went to cut a piece of chair rail and the cord got in the way and the saw literally cut the cord in half. Nothing like a burst of fire to really wake you up. Somehow, my hubby got it working again with a little electric tape holding it all together.
I'm not sure how he managed to keep going, but the hubby moved onto making the cabinet. He really is a wonderful guy! (Round of applause please).
This week really was all about the hubby and his hard work, because all I did was paint a lot of stuff white and shop. Let's be honest that really doesn't stand up to cutting and installing wainscoting, and making a cabinet.
Shopping may have been successful, but I'm not quite sure yet. I want to see everything once all the wainscoting and trim are up. I found a steal on a mirror at Home Goods, and I've got my head spinning with ideas (and a pinterest board full of possibilities) for finishing touches on this powder room makeover.
Oh, and I did get these cute switch covers from Amazon. I know, it's nothing earth-shattering, but I love a little something extra when it comes to the details.
Brainerd Single Decorator– Brainerd Single Duplex– Brainerd Single Switch all available from Amazon.
Week 1 // Week 2 // Week 3 // Week 4 // Week 5 // Week 6
There are over 150 other linking participants that are also hard at work on their rooms. Grab some coffee and have a look here. For the 20 professionals participating in the One Room Challenge, you can go here.
***If you're still reading, here's a little side-note: I know I'm way behind in joining the Instagram revolution, but I did join this past week, so if you are interested in following our life/this blog in pictures, I would love to have you follow!***
Have a wonderful week!
Erin
Want to Follow Along with Lemons, Lavender, & Laundry?
Subscribe!
Social media more your style?
Facebook // Pinterest // Instagram // Twitter