I just completed my very first One Room Challenge, and what a pleasure it has been. Over the past 5 weeks we have been working on a powder room makeover… our first room makeover in this house.
It's the finale of the One Room Challenge. If this is your first time visiting Lemons, Lavender & Laundry, a huge welcome to you!
Our Powder Room Makeover
I'm not going to keep you in suspense much longer but, just as a reminder, this is where we started…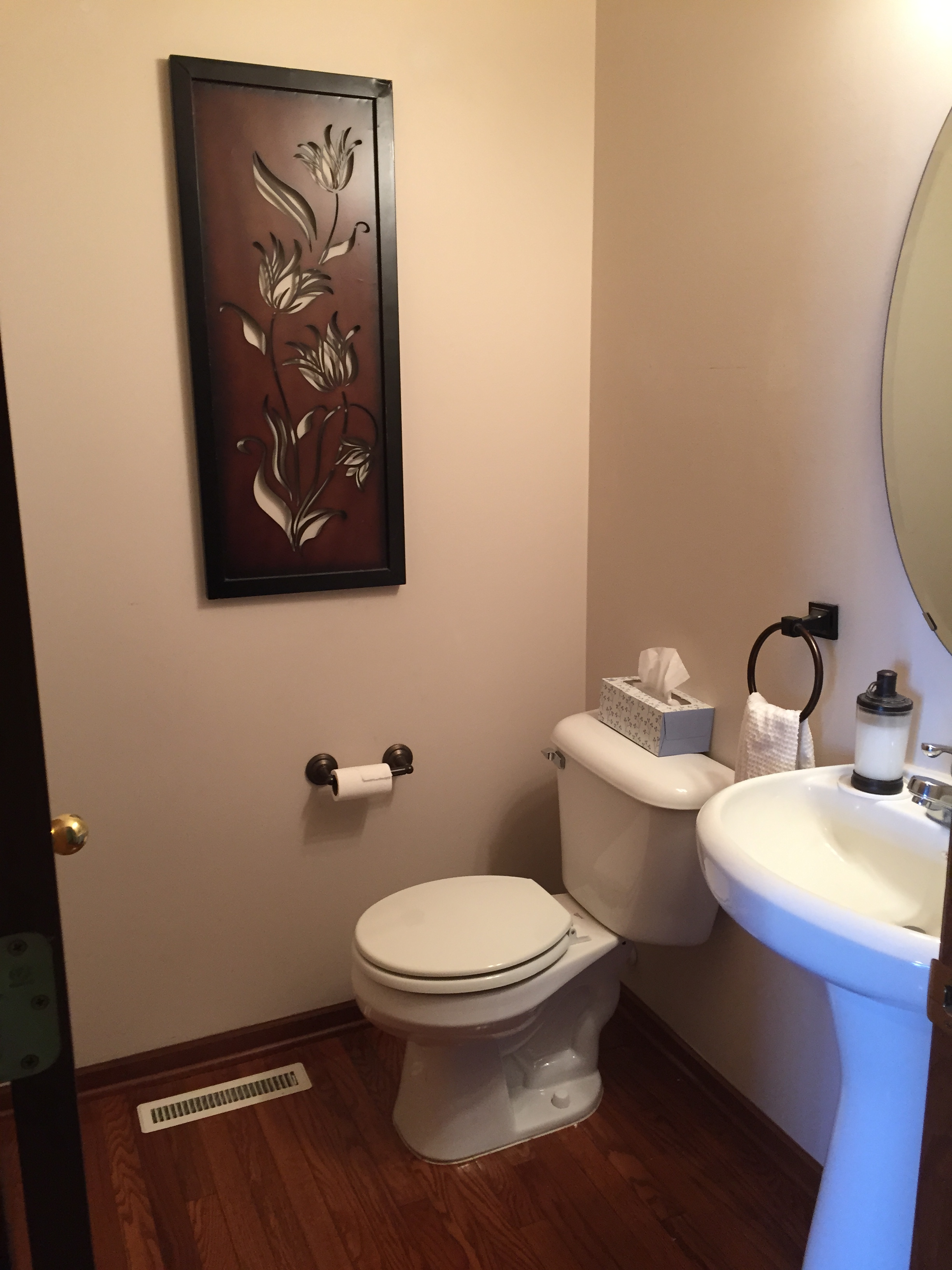 And 5 short weeks later… Drum Roll Please!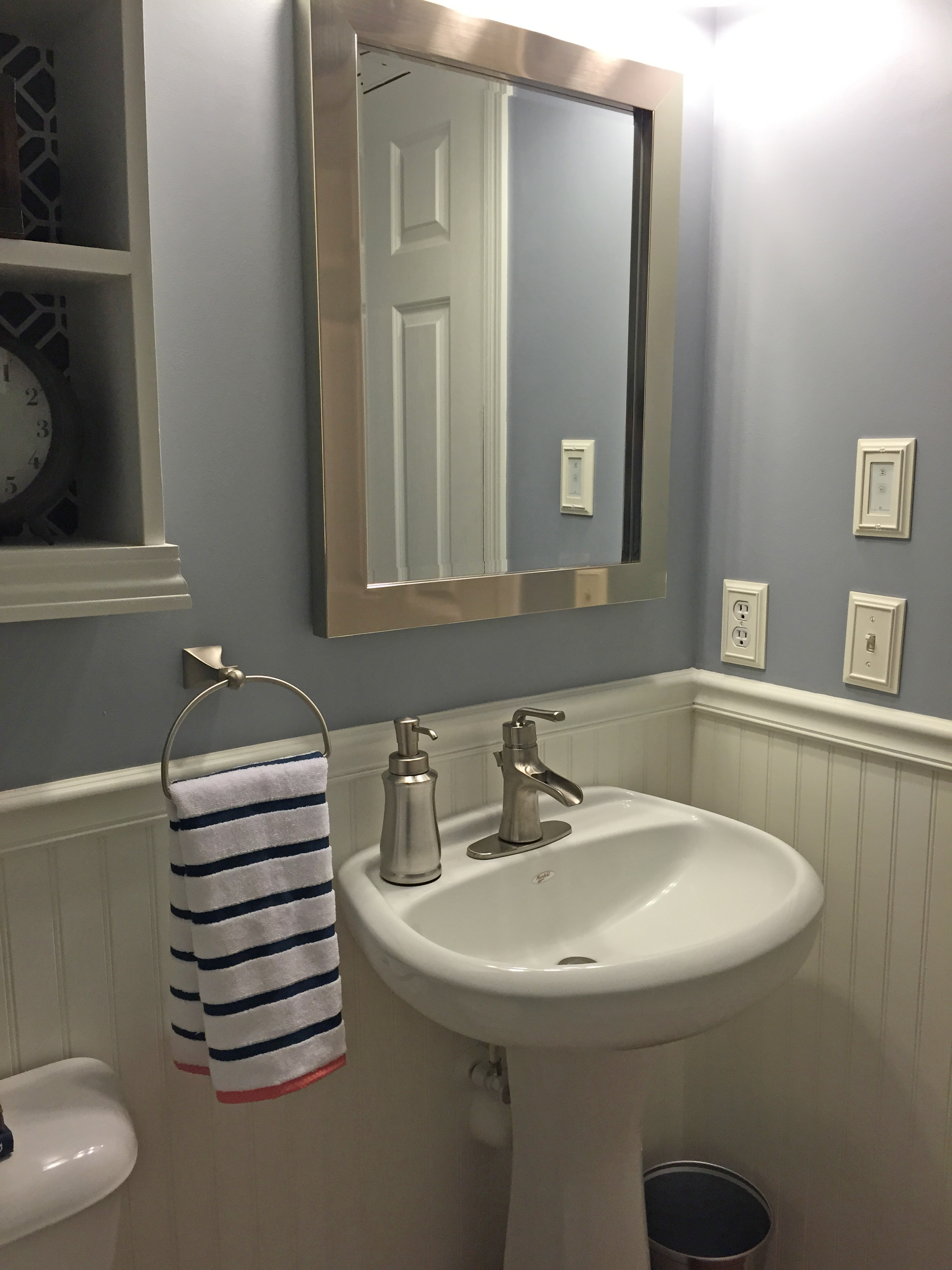 These pictures are hung on the wall using drawer knobs. For a tutorial on how you can do this, go here.
Adding fabric to the backing of this shelving unit gives it a fun twist. A tutorial is available here, so you can do this as well.
For a little side-by-side comparison: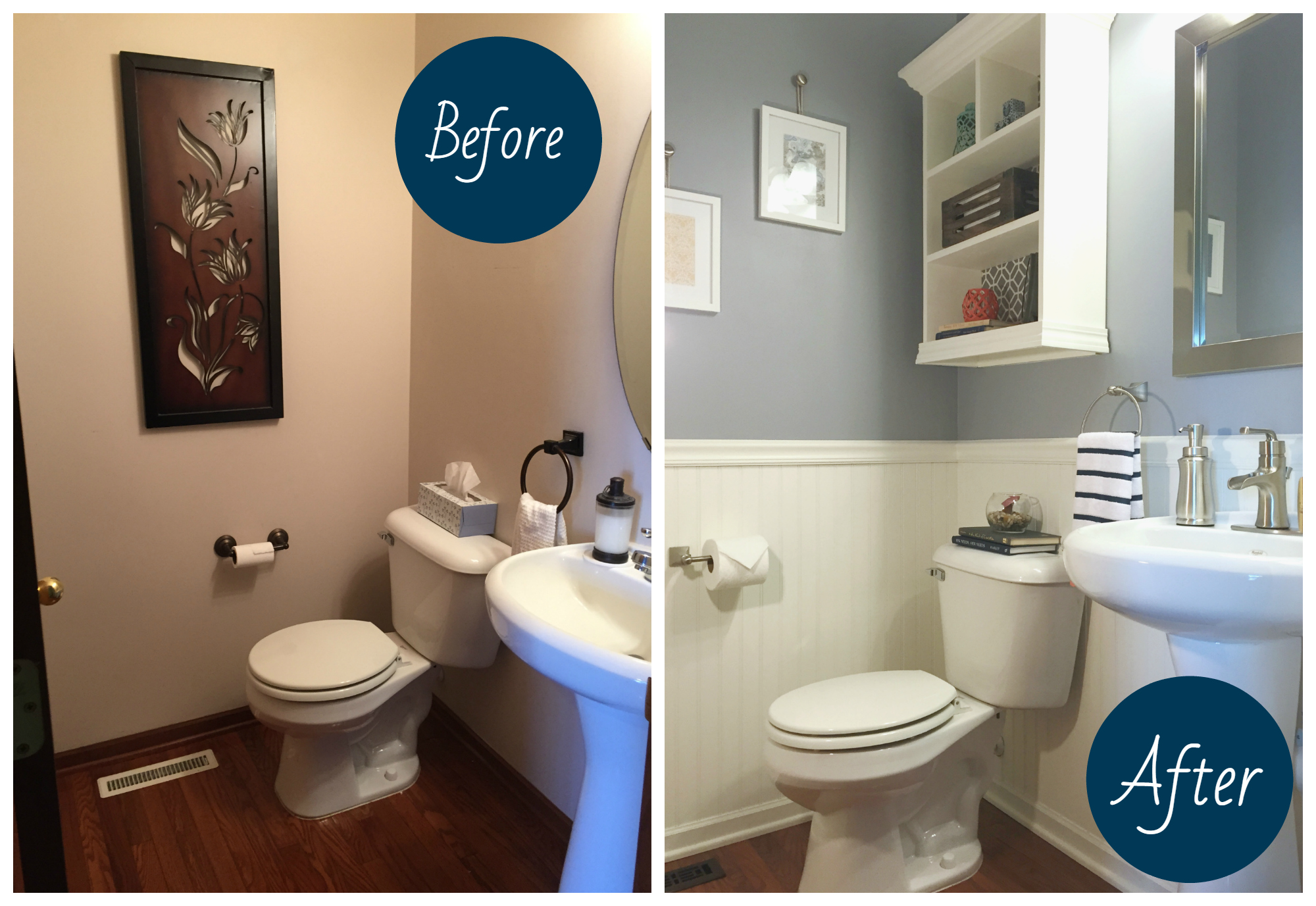 I just want to end with this: I started blogging a month prior to The One Room Challenge. Over the past six weeks I have received so much encouragement and support. It has truly been a pleasure to be part of this blogging community. If you would like to see more room transformations (and they are amazing!) you can go here for the "professionals" and here for other linking participants. A huge thank you to Linda at Calling It Home for hosting this wonderful event for all of us!
Love it? Pin it!