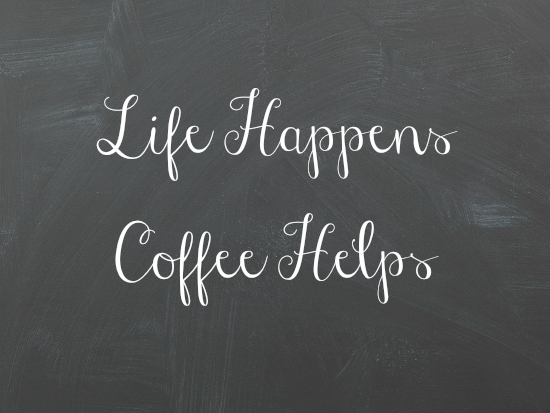 I would like to thank HomeRight for sending free product to help us with getting our buffet table painted for the One Room Challenge. All opinions are 100% my own.
It's week 4 of the One Room Challenge. Did you hear that? Week Four. I'm slightly panicked right now. This buffet table project has been a massive undertaking.
In case you're just joining in, here's the scoop. Four weeks ago I joined the One Room Challenge, hosted by Calling It Home. Basically, I have to get to do a complete room transformation over the course of 6 weeks. My original plan was to buy a buffet table. But why buy a buffet table when you can make one? (I'll tell you why… It's easier and takes a lot less time 🙂 ) But, here we are, making a buffet table. A massive, hope-we-don't-pass-out-when-we-carry-this-inside buffet table… but, you guys, it's so gorgeous!
Last week it looked like this.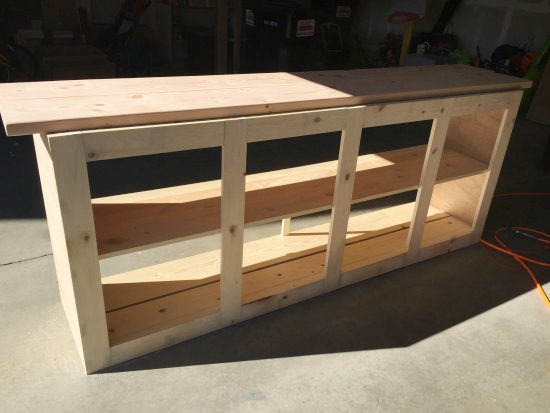 Then we stained the top, and I that's where we left off.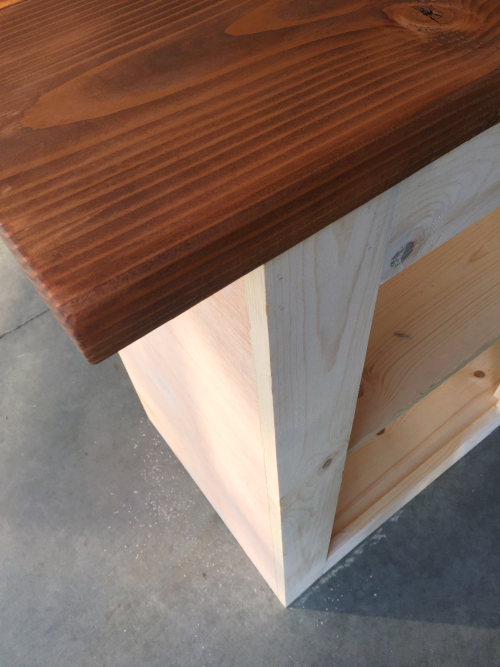 This past Friday, a couple packages arrived on my doorstep, and they will forever change the way I paint. HomeRight was gracious enough to send us a large spray shelter.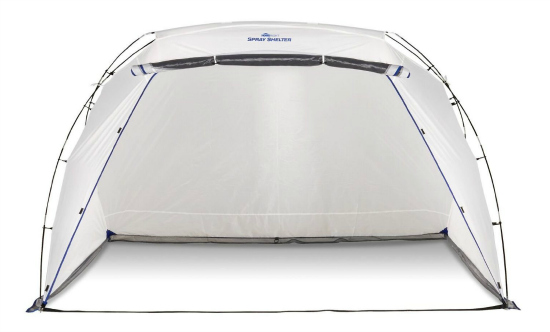 … and the Finish Max® Fine Finish Sprayer!
Let's start with the shelter. Setting this up was a bit challenging for me, so of course I do what everyone does and Google "How to set up a HomeRight Paint Shelter", and I'd like to sincerely thank Wendi from H2O Bungalow for making this YouTube video! This thing is the most amazing thing ever! It's huge. We were able to get the entire 8 feet of table into it so we could spray it down. This tent protects my beautifully clean and organized well-lived-in, totally disorganized, garage.
Once my husband got the table into the tent, we got our paint prepped for spraying. He seriously loved the sprayer so much, I never got a turn 🙂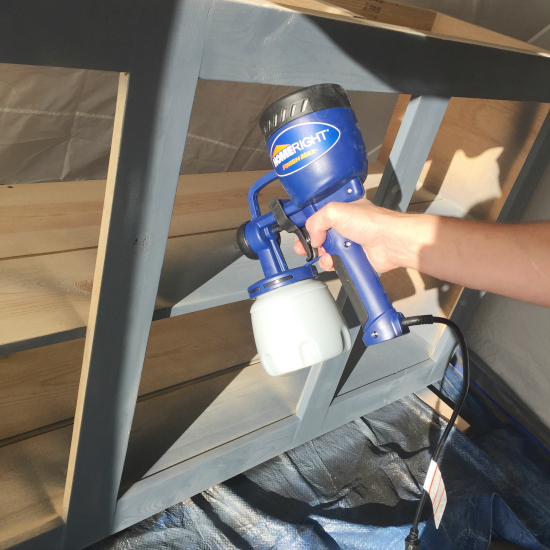 All I keep thinking about is what I'm gonna spray next: Kitchen cabinets? Dining Room Table? Garage door? (The paint is peeling off our garage door. Go figure.)
And here's where we're at today.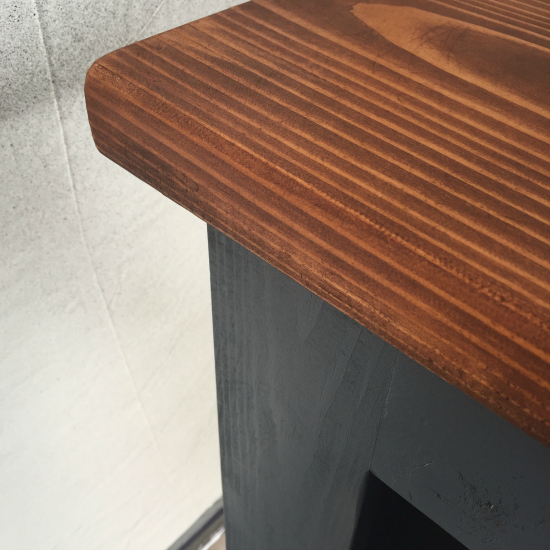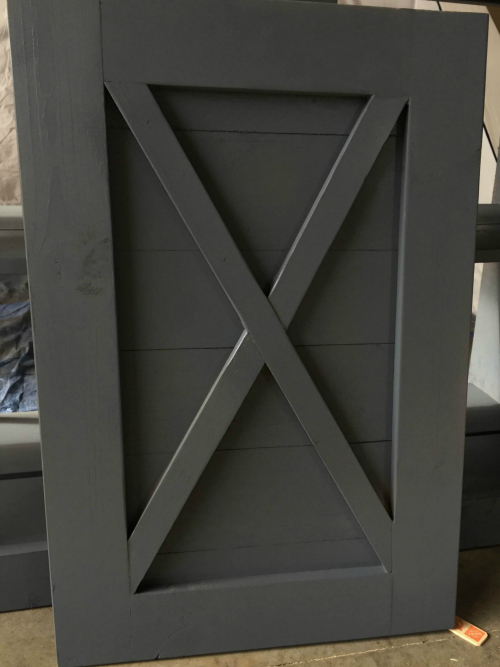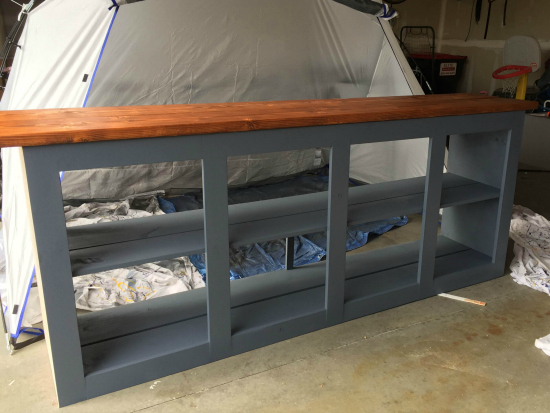 After holding up paint samples in different lighting we decided to go with Outerspace by Sherwin Williams (but had it color matched in Behr). I absolutely love it!
We've got one door done and one to go, and I'm heading out to get the items needed for our DIY barn door hardware now.
Have a wonderful day and thanks again, to HomeRight, for providing such amazing tools for us to use!

Wanna Catch Up or Jump Ahead?
Week 1 // Week 2 // Week 3 // Week 4 // Reveal