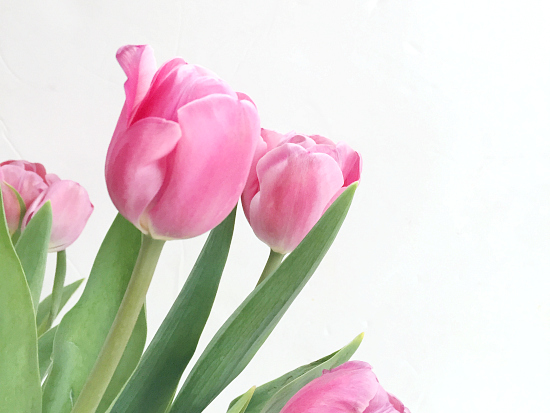 Last winter, I shared some diffuser blends that were perfect for the holiday season: Those warm notes of cinnamon, clove, nutmeg, ginger, and orange. Yum… But now it's spring, and those cozy scents don't seem quite right when the sun is shining and it's 70° outside. Now that spring is here, we're looking for bright, fresh, floral scents to fill our homes. Over the past few weeks, I've been experimenting with different blends of essential oils in my diffuser, and I thought I'd share my favorites with you today.
Here are a couple things to keep in mind as you try these out, or create your own diffuser blends:
1.) Citrus oils are great for summer, but they tend to have a mild scent when diffused. Adding another oil, like peppermint or lavender, really brings out their bright, fresh scent. Lime seems to be an exception to this rule, however. Its scent is a little more bold and forward.
2.) When diffusing oils, a little goes a long way. I tend to use 5-8 drops of oil in my diffuser at any given time. And did you know it's actually cheaper to diffuse oils than to burn candles? And a whole lot better for your home too 🙂
3.) Not sure where to buy essential oils? Check out this post.
Okay… Let's get started!
1.) Zen Blend
I decided to share my very favorite blend first. Stress Away™ is a blend of Copaiba, Lime, Cedarwood, Vanilla, Ocotea, and Lavender oils. It's sweet and with some woodsy notes (and one of my favorites). Combine Stress Away with a few drops of Peppermint, and you have the perfect blend.
2.) Bright Joy
Joy™ is another blend of oils containing Bergamot, Ylang Ylang, Geranium, Lemon, Coriander, Tangerine, Jasmine, Roman Chamomile, Palmarosa, and Rose oils. Many find the Geranium scent to be a bit overpowering, so adding citrus oils, like Orange and Lemon, cuts the Geranium a bit.
3.) Eye-Opener
Citrus oils have a bright scent that invigorates. Citrus Fresh™ is a combination of Orange, Tangerine, Grapefruit, Lemon, Mandarin Orange, and Spearmint. Adding a couple drops of Peppermint helps awaken the senses. This combination is a perfect start to your day.
4.) Seasonal Support
I have some major seasonal issues, and this blend is said to help support you through spring and summer; plus it smells ah-mazing!!!
5.) Spring Rain
The citrus-y scent of Lime combined with the bright scent of Lemongrass brings about an aroma to freshen any space.
6.) Nature Walk
Looking for a little bit of an outdoorsy/woodsy scent? Try this combination.
7.) Peace & Calming I & II™
I don't actually need a "recipe" for this blend, because it's perfect as is. This is, by far, my favorite oil blend ever. I use it almost every single day in our home. There is an original Peace & Calming blend, but it was out of stock for a long time, so I ordered Peace & Calming II while I awaited its return. I now like it even more than the original… (but not everyone would agree with me on that). Peace & Calming II is a blend of Tangerine, Orange, Ylang Ylang, Patchouli, Northern Lights Black Spruce, Matricaria, Vetiver, Cistus, Bergamot, Cassia, and Davana oils.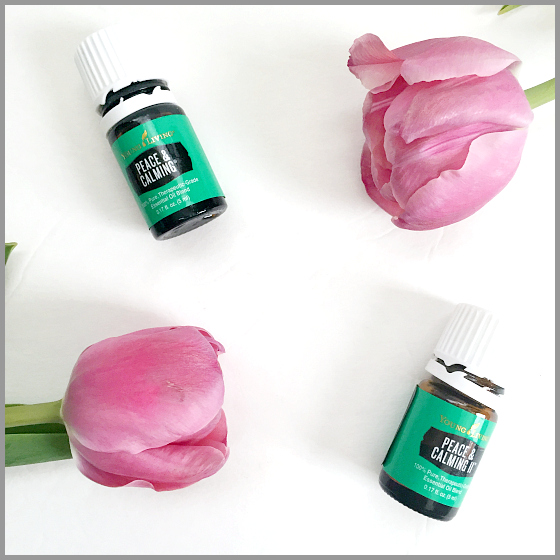 Want to Follow Along with Lemons, Lavender, & Laundry?
Subscribe!
Social media more your style?
Facebook // Pinterest // Instagram // Twitter
Love it? Pin it!