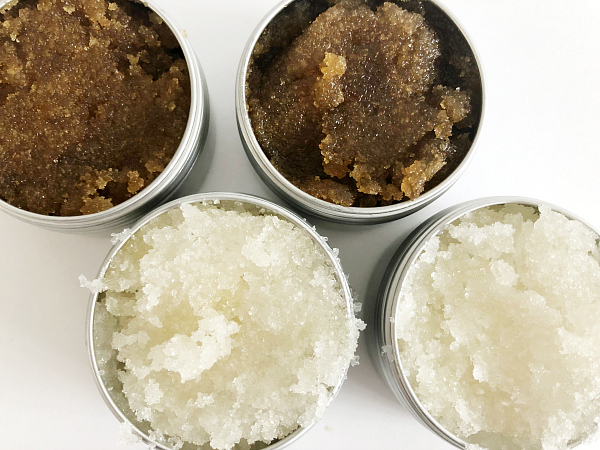 *If you'd like a little more information on making your own homemade lip scrub, a Video Tutorial is provided at the end of this post*
Oh winter… how you dry out my skin. Every day I'm applying lotions and lip balms and face moisturizer… but recently I tried a DIY lip scrub, and I absolutely love it! I played around with this recipe a lot because I wanted to get the consistency and texture just right. I finally got there, and I'm sharing the recipe with you 🙂
What You Need to Make Homemade Lip Scrub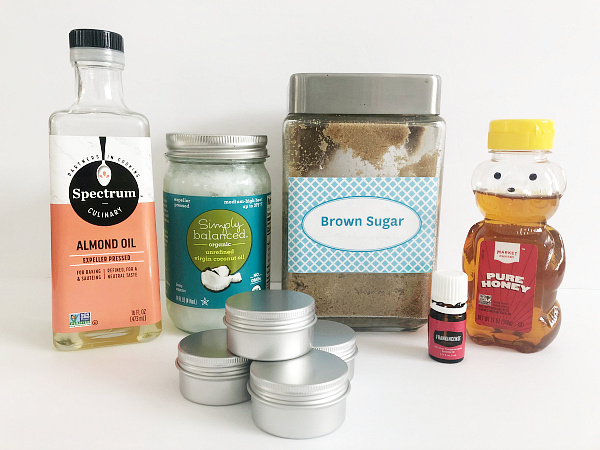 Affiliate links may be used. Please see our advertising disclosure for more information.
The oils provide a moisturizing quality. The sugar helps to exfoliate. And the essential oil is added for extra skin support.
How to Make DIY Lip Scrub
The recipe below is for one tin-full of the lip scrub.
Start by melting 1 teaspoon of coconut oil in a small bowl. You can do this in the microwave; just warm for 10-15 seconds.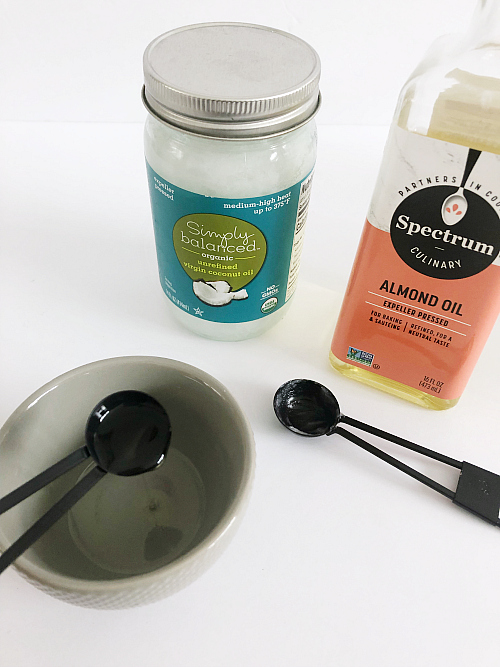 Add in 1/2 teaspoon of almond oil and 2 drops Frankincense essential oil. Stir.
You are welcome to switch the essential oil you use, just know that it is highly likely that you'll get a little in your mouth, so work with oils that are safe for internal use, which should be noted on the bottle.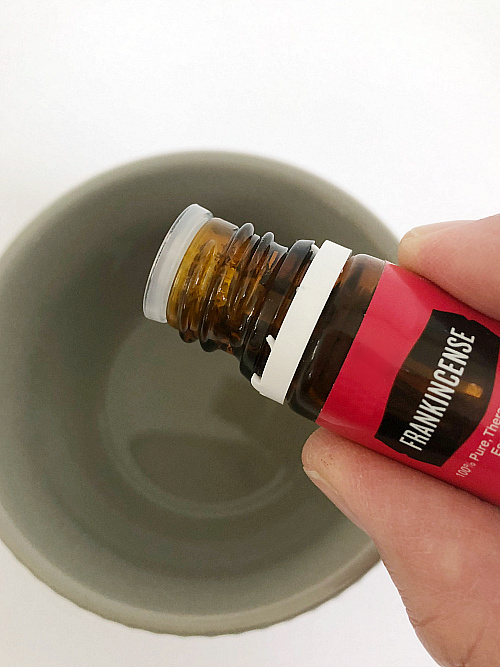 Once all your oils are mixed, add in 5 teaspoons of sugar, and mix. Brown sugar is a little smoother, making application is a bit easier. Granulated white sugar is more coarse which works better for exfoliating.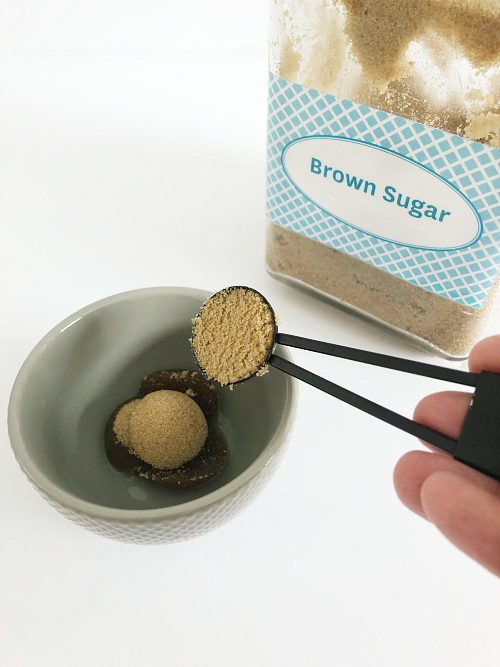 Lastly, add in 1/4 teaspoon of honey. This helps to create a pliable consistency for easier application.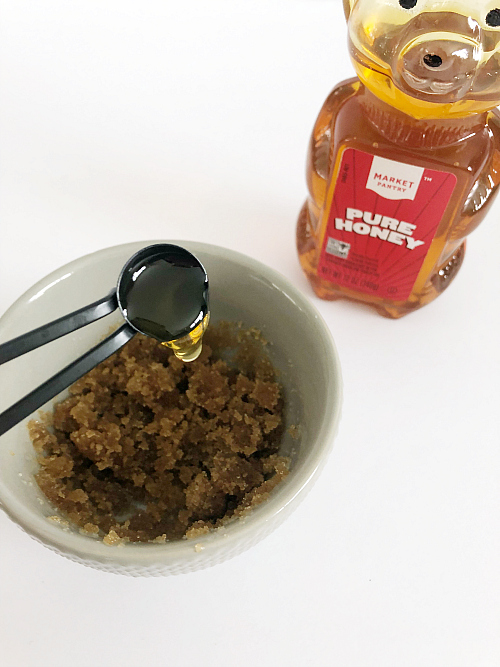 Add your lip scrub to a small lip balm tin. When ready to use, apply a small amount to your finger and scrub it into your lips for 30-60 seconds. I would recommend doing this over a sink as it's a little messy. Rinse off with warm water.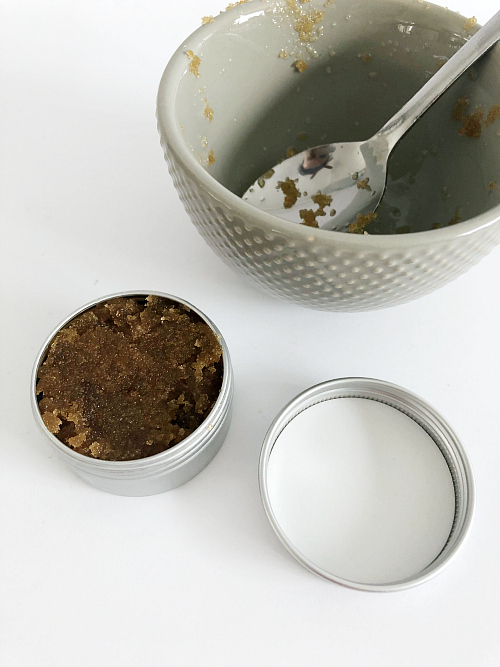 Watch the tutorial…
We are working to provide closed captioning to all our videos. While we work towards this goal, our YouTube channel provides Closed Captioning on videos as part of YouTube's interface. You may view this video on YouTube should you require closed captioning.
Love it? Pin it!