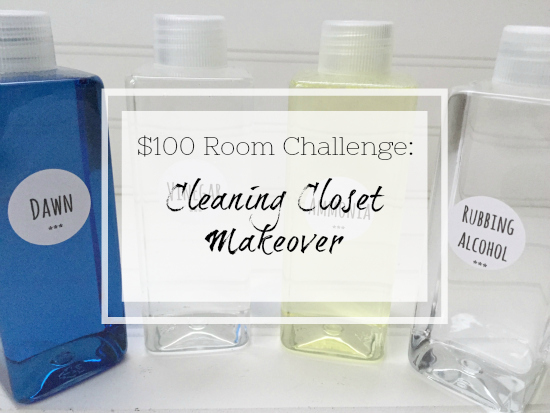 It's another $100 Room Challenge reveal! I love these days because it means another space in my home looks a whole lot better than it did a few weeks ago. This time, I took a space that was being used for holiday and gift supplies and transformed it into a cleaning closet. As always, let's take a look at where we started.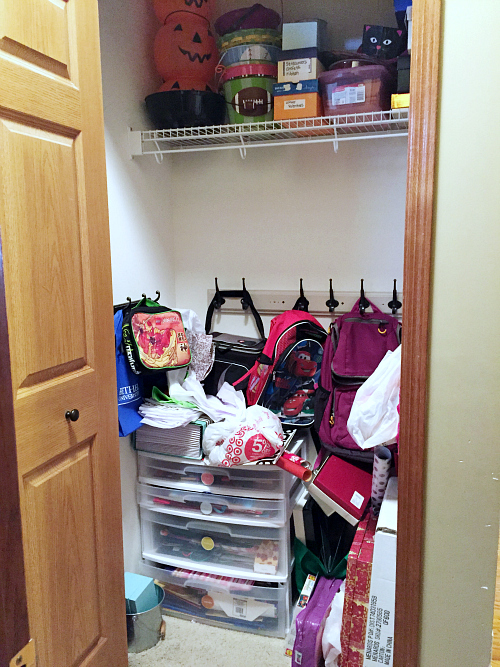 Yikes! Total disaster!
Our $100 Cleaning Closet Makeover
Goal 1: Clean
My first goal was to clean out the closet… which I did.
Goal 2: Paint or Wallpaper/Stencil the Walls
I wanted to do something fun with the walls. My original plan was to create a wallpapered look with a stencil, but, alas, I didn't hear from the company I reached out to, so no stencil. I did, however, paint the closet using leftover paint from the kids' bathroom.
Goal 3: Replace Wire Shelf
My next goal was to remove the wire shelving and replace it was something simple and practical. We went with a simple wood shelf, painted white.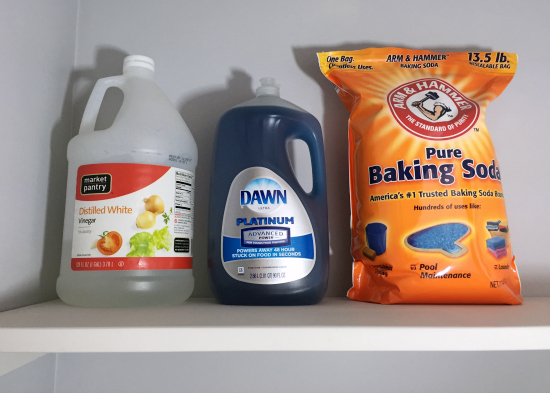 Goal 4: Mop & Broom Storage
I really wanted something to hold my mop and broom. I started by looking at items similar to this on Amazon, and while they certainly look like they work well, I wanted something a little "cuter". So I grabbed a piece of barn wood, hooks, and suede cord.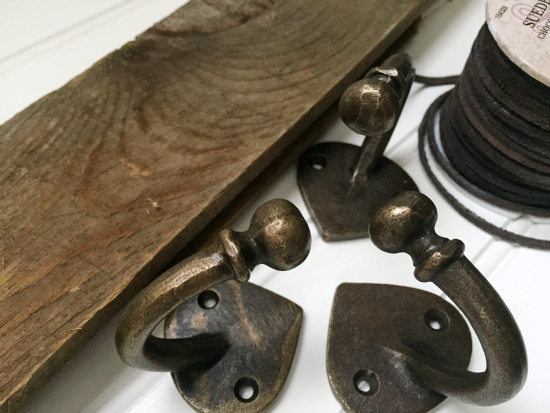 And here's what I ended up with…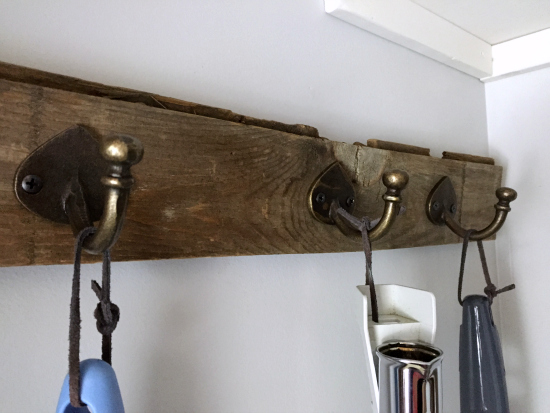 Goal 5: Cohesive Storage
While this wasn't actually a goal from week 1, I always think things look better when they are in similar containers, so I headed out and bought mason jars and twine. I momentarily thought of buying scrapbook paper, but realized a paper bag would suffice, (You know, save myself 29¢. 🙂 )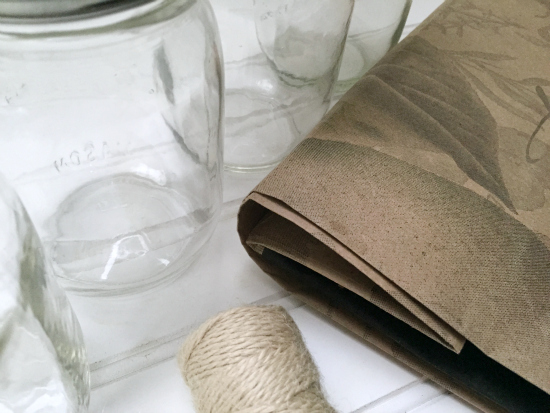 And here's what I made…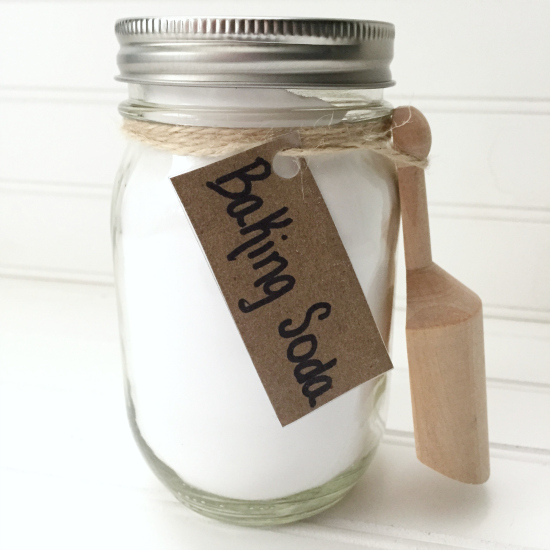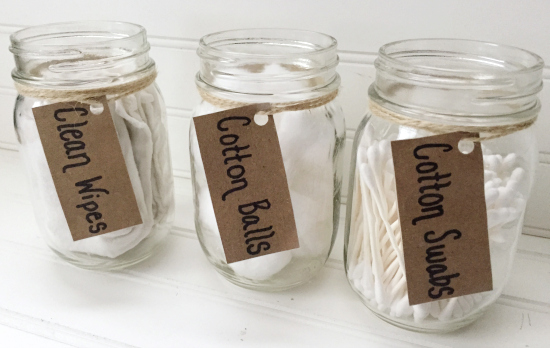 To go along with the cute mason jars, I found some plastic containers (similar) to store many of the liquids I use to make my DIY cleaners. Add a fun label, and I was set.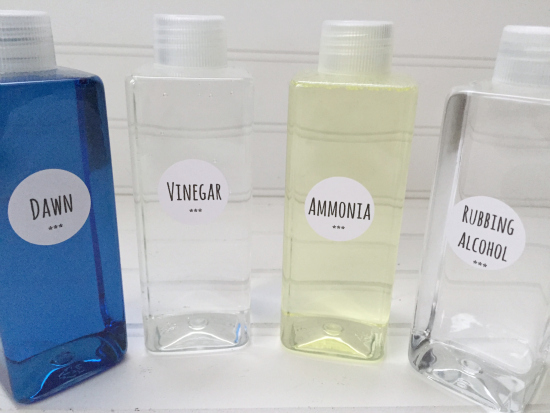 But seriously, you can't have cute containers without a cute display, right… This was the biggest splurge I've ever made for a $100 Room Challenge. Farmhouse style storage with cubbies (similar).
DIY Cleaning Recipe Display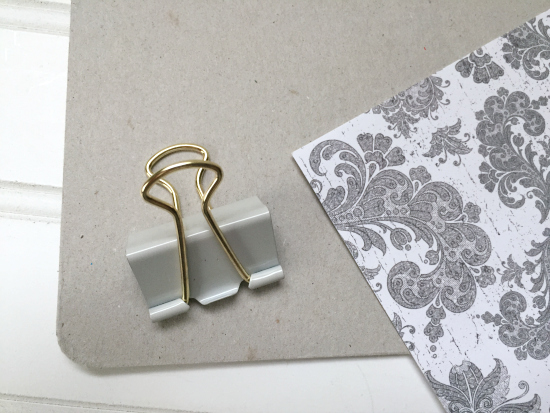 And here's the end result: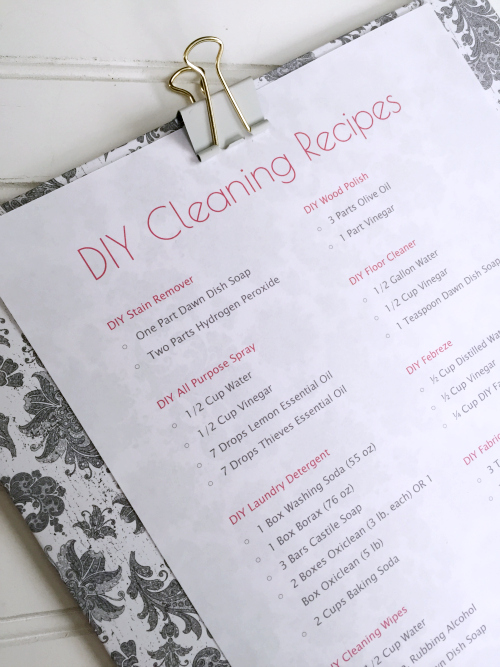 Can you believe that I actually go to my own blog to get my cleaning recipes? I have serious memory issues. I love that they're all here for me to find, but I wanted a quick reference, so I DIYed myself a clipboard and created a DIY Cleaning Recipes List to clip on it. Want a copy for yourself? Here you go! DIY Cleaning Recipes Printable.
Goal 6: Figure Out What to Do With the Vacuum Hose
The very last goal I had was to get the jumbled vacuum hose off the floor. My first thought was a hose reel type thing, but the ones I found would stick way out from the wall. When I was asking my hubby for advice, he says, "I think we have the mount down in the basement." I took it off the wall in the basement and it's now in my closet. Perfect.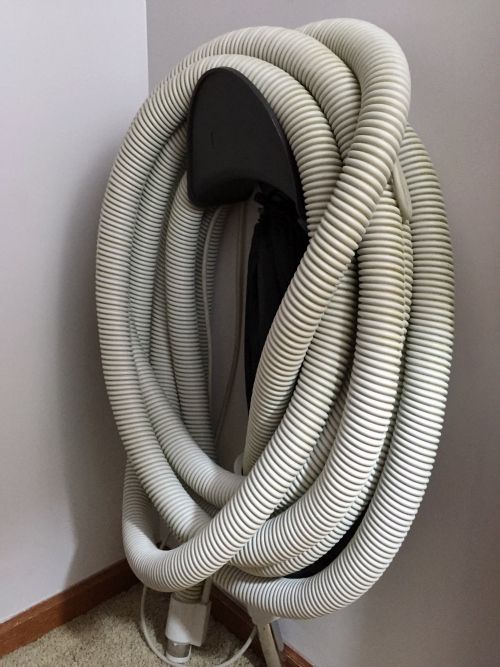 I know… get to the reveal already! Let me introduce you to my new cleaning closet! (P.S. Photographing a closet of this size is no small task, so bear with me.)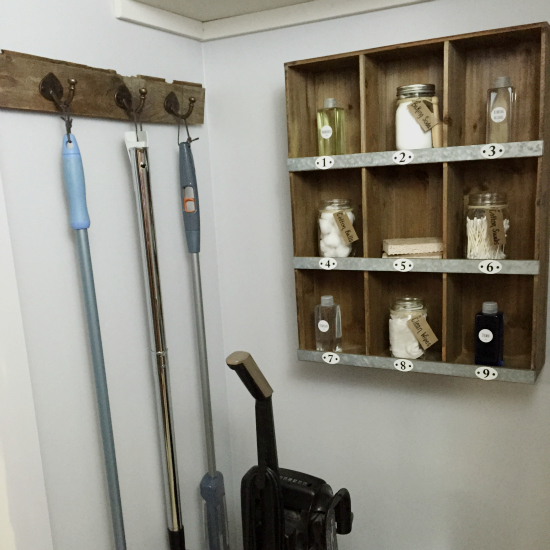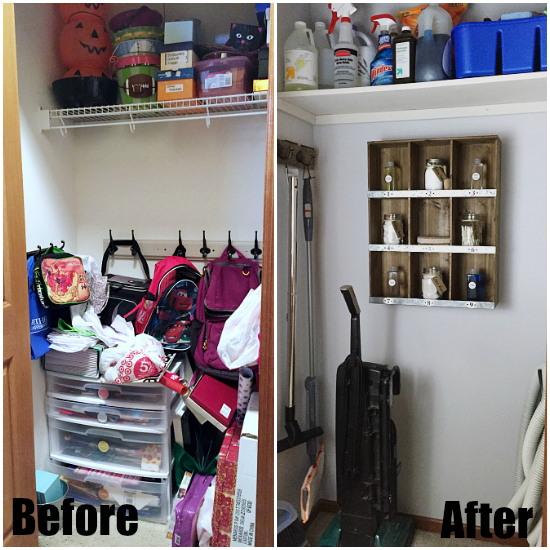 The Budget
We left off last week having spent $23.70. Here are the final expenses:
Broom & Mop Holder: $17.96
Barnwood: Free (We have a huge amount in the garage)
Suede Cord: $5.99 (After 40% off coupon)
Hooks x3: $11.97 ($3.99 each)
Mason Jar Storage: $6.35
Mason Jars x4: $3.96 (99¢ each)
Jute Twine: $2.39 (After 40% off coupon)
Paper Bag: Free (Already had on hand)
Cleaning Recipe "Clipboard": Free
Piece of Cardboard: Free (Already had on hand)
Piece of Scrapbook Paper: Free (Already had on hand)
Binder Clip: Free (Already had on hand)
Plastic Containers for Liquid Cleaning Products x2 packages: $3.98 ($1.99 for each package of 2)
Drywall & Stud Anchors: $1.49
D Rings: $2.99
9 Hole Wall Cubby (similar): $42.75 (After 5% Redcard Discount).
Total Spent: $99.22! Whew. 78¢ under budget!!!
Another $100 Room Challenge on the books.
Wanna Catch Up?
Week 1 // Week 2 // Week 3 // Week 4
Love it? Pin it!